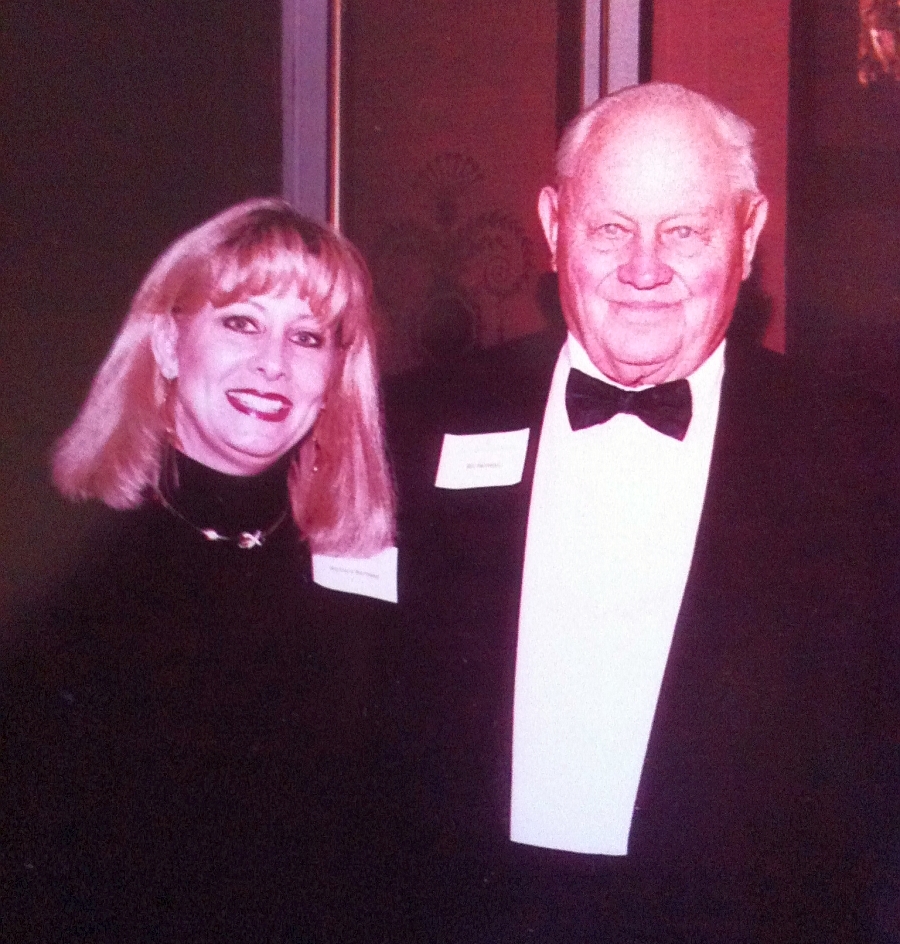 Barbara Hartman, Development Specialist for the Georgia Bulldog Club, has a major hand in fundraising for all athletics at the University of Georgia. She is a native Athenian and daughter of UGA football coach and College Hall of Famer, Bill Hartman, Jr. I recently got to know a little bit about Barbara and her family and share that visit here with you.
HOW EXACTLY DID YOU AND YOUR FAMILY ARRIVE AND STAY IN ATHENS?
"I was born in Athens, and I went to the University of Georgia, where I studied journalism. I entered Georgia in 1969 and graduated in 1973. After graduation, I went to work for Leonard Postero. You might be too young to know who he is, but you may have heard of Leonard's Losers. He picked the losers of football games, rather than the winners. He was a real comedian, so everyone looked forward to his radio show. He also put his losers in print. It was quite funny! After leaving that job, I started working for the Athletic Association here at UGA and have been there ever since. I started here because my dad was the Chairman of the Georgia Student Educational Fund. It was a fundraising arm of Georgia athletics. It was a separate 501(c)(3) organization at the time. We raised money for scholarships, and then gave the money to the Athletic Association. It's now under one roof. Anyway, more about my dad's background … he was born in Thomaston, Georgia. He grew up in Madison, Georgia, where he played football for Madison A&M. He went on to play for Coach Wally Butts at Georgia Military College. When Coach Butts came to Georgia to coach, my dad followed him. Daddy always wanted to play for Georgia, and he graduated from here in 1937 and was a captain of the football team."
"My mother was Miss University of Georgia, so the captain of the football team dated Miss University of Georgia. My mother always said she never really wanted to marry the captain of the football team, she just wanted to have a date with him. My dad was highly recruited in the south, and he almost went to Georgia Tech, but thank goodness he didn't! My dad became a backfield coach for coach Butts in 1939 and stayed until 1956 when he decided to leave to work in the life insurance business. Coach Dooley then asked him to become volunteer kicking coach in the early 1970s. He continued to do that until the mid 1990s. When my dad was 72 years old the NCAA disallowed volunteer coaches so my dad went back to college for two years so he could continue coaching the kickers as a graduate assistant. After those two years, he was no longer allowed to be a grad assistant so he retired. He had many outstanding placekickers and punters during his time, probably most well known was Kevin Butler who is the first kicker in the College Football Hall of Fame."
WILL YOU TELL ME A LITTLE BIT ABOUT YOUR OTHER FAMILY MEMBERS AND THEIR GEORGIA HISTORY?
"First of all, my dad was the only one in my family who went to Georgia that graduated from the business school. My mother, brother, sister, and I were all Grady Journalism graduates. My brother, Bill Hartman, started working for WRFC, a radio station here in town, when he was in high school back in the 60s, so he got an early start. After college he went to Atlanta and worked for WAGA Channel 5 for probably twenty-five years. He then moved and became a sports anchor for Channel 2 ABC. He mainly covered weekend sports. He probably worked there for twenty years. He is now retired, but on Friday nights during the fall, he's on the sidelines reporting for the Channel 5 FOX high school Game of the Week. He really enjoys high school football, but other than that, he's on the golf course. My sister, Laura Hartman Ciucevich, is retired and lives here. She worked for the University for many, many years in the School of Social Work. She is the oldest out of the three of us. My sister and I are thrilled that my brother is moving back here to Athens soon."
YOUR ROLE HERE AT UGA IS VERY WIDESPREAD, BUT GIVE ME A TASTE OF EXACTLY WHAT YOU DO?
"I work with the Georgia Bulldog Club in all aspects of fundraising. We have the Annual Fund, which is named after my dad, the William C. Hartman, Jr. Fund. Contributing to this fund annually enables you to renew your football tickets. My dad spearheaded the fundraising efforts going back to, gosh, the early 60s. That's why it's named after him."
"That fund itself raised $26 million just last year! That's just through ticket sales. That money goes to support all twenty-one of our varsity sports. Football is the main revenue of all athletics. You're probably familiar with the building of our new and almost finished indoor football practice facility. That project was about $30.2 million, and my office, the Georgia Bulldog Club, is also charged with raising that money. The funding of that facility comes from donations that are given to help UGA. It has nothing to do with renewing your football tickets. When we get done with that major project, we will hopefully begin a new project in Sanford Stadium. The athletic board has to approve the project, but we will be working in the West End Zone and there will be new football locker rooms, new recruiting suites, and new concession stands. It's not adding seats, but it will be a really good thing for our players and our recruits."
DO YOU HAVE ANY FUNNY STORIES ABOUT YOU OR YOUR FAMILY'S TIME HERE AT GEORGIA?
"So in 1937 when Georgia played Georgia Tech, in those days most players had to play more than one position. In this particular game, my dad was returning the opening second half kickoff. He caught it at the 7-yard line, fumbled it, picked it back up and then ran the length of the field to score a touchdown, which tied the game 6-6. My dad also happened to be the field goal kicker, so after running 93 yards, he had to run back out into the field and kick the extra-point. He missed it! All his friends many years later loved to give him a lot of grief, your granddaddy [EH Culpepper] being one of them, saying we would have won that game if you would have made that extra-point."
TO CLOSE THIS Q&A OUT, WHAT ARE YOUR THOUGHTS ON THE NEW KIRBY SMART ERA?
"I love it! I'm a Smart Gal! I loved Coach Richt, and I hated to see him go, but I also understood that in today's football, fifteen years is a long time for a coach to be at one school. I think it was time for a change. Working here I don't see Coach Smart often because he's always on the go. When I do see him, I know he's putting every effort into bringing Georgia back to the program that it used to be. We've got some superstars now, but we've got some gaps we need to fill in. When he gets his players in here, I think he'll take us to a National Championship. It may take a few years, but I think we'll get there!"
Barbara Hartman and her family have a long history here at UGA. She continues to work hard for the University that is so much a part of her past. I want to specifically thank her for this interview, but the entire University has so much to thank her for as she is an incredible person. I look forward to spending time with her soon!