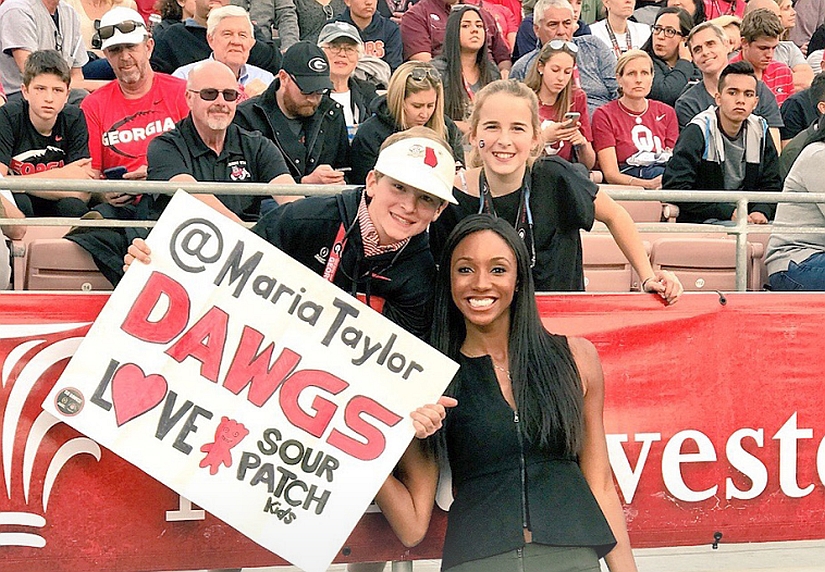 This issue of Bulldawg Illustrated is very special. If you live under a rock and haven't heard, the Bulldog Nation just captured one of the most exciting victories in the history of the University of Georgia, and we are entering the National Championship for the first time since 1980! On Monday, the Dawgs will take the field in Atlanta at Mercedes-Benz Stadium and play for college football's supreme prize. "This is Our Destiny" is focusing on this upcoming game in Atlanta, but I'd like to remember the best trip, day, and game of my life. What our team did on the first day of 2018 was something else! We won the Rose Bowl!


When returning from the game, I got separated from my family, but I was with Vance Leavy. Second to my dad, Vance is the next person I would like to spend a Georgia post-victory with, especially after the Rose Bowl. After winning the game, we knew we had to start on a Natty issue. Discussing my article, Vance asked me to compare the game to a marshmallow, tortilla, and shaving cream battle that I witnessed the night before the Rose Parade and Bowl. He said the thing with writing today is it has to be super unique for people to find interest in it, and this food fight was so crazy!
I didn't realize this, but the Rose Parade is something people camp out for on the side of the road. No matter how crazy it sounds, these people would do anything to get a good seat for the beautiful floats that would be featured in the parade the next day. The night before the parade, and the game, of course, this notorious marshmallow, tortilla, and shaving cream war takes place. A spectator driving down Colorado Street, the road where the parade takes place, will throw one marshmallow at someone on the streets, and before you know it, thousands of people are chucking food at cars and their neighbors packed on the sidewalks with them. Many cars are driving repeatedly past as voluntary targets.
When Vance asked me to compare the game to this insane food fight, I thought no problem, but the more I thought about it, there is really nothing that compares to that unbelievable game.
Then, I thought about it some more, and I realized the similarities of the two events.
After the game, there were people crying tears of joy, jumping and screaming, and looking to the heavens just thanking the man upstairs for an unforgettable victory. Those parade fans' celebration might involve some pretty weird things like throwing food, but ours is pretty strange too. We just scream chants with longstanding tradition about our University and even in unison beg, "block that kick." To us Dawgs, this program represents something more than just cheering for college kids running around a field tackling each other. To those paraders, throwing tortillas filled with shaving cream means more than just a food fight. It means that they get to put aside their differences and enjoy a special time with the people they love and even some strangers.
For a Georgia fan, being in that renowned stadium on January 1st, meant coming together with a friend, family member, or just some random person they'd never met to cheer on the red and black. Even our school's colors mean something more than just what the eye sees. The red and black represent something the Bulldog Nation unites in.
I can't even start to tell you what that game meant for those players. They were playing the game they've loved all their lives. They were playing for their teammates, their brothers, their family. They put it on the line for the seniors who had done it for them before.
Kirby Smart couldn't of said it better than he did in his pregame speech at Notre Dame, "It's us against the world. Look at the guy around you. That's all we got, and that's all we need. We're a family in this thing!" Coach Smart might believe that those players are the only family they've got, but if this article gets to him, let me say that you've got an entire nation rallying behind you and your players. We're here to support you and your players through thick and thin. I'd also like to say thank you to you, Coach Smart, and your team, especially those seniors. We love and thank y'all, and we're here for you WON last time this season! Go Dawgs!
---
Recent Articles by Hamilton Culpepper
[pt_view id="786b6cb2sw"]