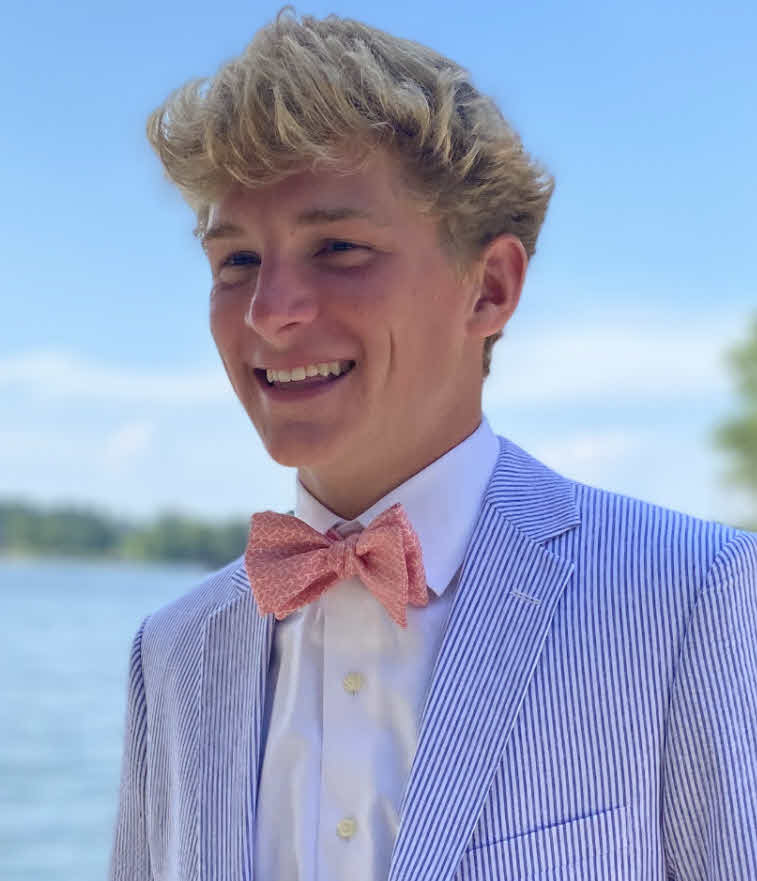 The Hammys were my beginning with Cheri, Vance, and the BI family. Now, seven years later, I write the 7th Annual Hammys, awarding some of college football's best athletes, moments, uniforms, and more! Four scores and seven years ago, Vance offered me the chance to write for him after I rattled off a few stats at the dinner table. I don't think he realized what he was getting himself into, but here we are, and I have enjoyed every minute of it. From writing to interviewing to running the Instagram and everything in between, the Bulldawg Illustrated team has given me so much, and I am forever indebted. Thank you!
To show thanks to my interviewees throughout the season, some of the awards will be named after those I spoke with. Before I begin, however, I'd like to thank Cheri and Vance one more time for another great year; thank you to all of my interviewees for taking time to speak with me; thank you to everyone who has helped along the way and gotten me to this point; and thank you Bulldog Nation for reading my work and making this such a memorable season!
Without further adieu the Hammys go to…
QB of the Year
The quarterback play throughout this season has been remarkable. At Ohio State, CJ Stroud has been balling, Kenny Pickett of Pitt is breaking records every Saturday, Matt Corral has carried Ole Miss to their best season in history, and Desmond Ridder has done the same for Cincinnati. One man stands above all, Bryce Young. With 43 touchdowns to only four interceptions, 4,332 yards, and a QBR of 88.9, the man is nearly unstoppable. The decision came down to Pickett vs. Young and both had stellar performances over Championship weekend, but Young tearing up the Georgia defense like he did was simply unbelievable and sealed the deal.
RB of the Year
This race wasn't even close as Kenneth Walker has had a season to remember. The heart and soul of Sparty at Michigan State has been no disappointment to the fans in East Lansing with 1,636 on 263 carries, averaging 6.2 yards per carry, and 18 touchdowns. The transfer came from Wake Forest and had high aspirations for himself at MSU, but no one expected a season like this. His performance against now No. 2 Michigan carried the Spartans to a victory over their in-state rival as he ran for 197 yards and FIVE touchdowns. That game, five weeks ago, won him this Hammy; congrats Kenneth!
WR of the Year
Entering the season, I would have given this award to either Ohio State receiver: Garrett Wilson or Chris Olave as the two have been fantastic for the Buckeyes in previous seasons, but it is Alabama transfer who came from Ohio State, Jameson Williams, who wins this Hammy. He has torched defenses all season with his deep ball threat, racking up 1,445 on 68 receptions and 15 touchdowns. Either Bryce Young makes Williams look good or vice versa… I think they are both just that good, but it makes the Tide's offense one of the most explosive in the country. Mr. WIlliams, here is your Hammy, but our friendship is on hold after your performance in the SEC Championship.
TE of the Year
The award came down to two competitors: Trey McBride out of Colorado State and Georgia's Brock Bowers. The two have been deadly offensive weapons. McBride leads all tight ends with 1,121 receiving yards and Bowers leads all tight ends in touchdowns with 11. Although McBride's yardage stands out, he only has one touchdown on the year. I believe, maybe it's biased, but Bowers' 11 touchdowns along with 791 yards receiving make him the top tight end in 2021. His offensive threat gives opposing defenses nightmares as he gashes them with his 22.5 mph speed.
Defensive Player of the Year
This was the toughest award yet. Georgia's stout defense has two great candidates in dominant nose tackle Jordan Davis and high football IQ linebacker Nakobe Dean. Alabama's Will Anderson Jr. leads the nation in sacks, disrupting backfields and single-handedly forcing offenses to go three and out. However, Aidan Hutchinson out of Michigan takes the cake. In the big game, the big man shows out. Against Ohio State, Hutchinson got to the quarterback three times, and stuffed the Buckeyes in the run game throughout those 60 minutes. He is downright good, and the downright best defensive player in 2021.
Punter of the Year
Easiest award I have ever given, Matt Araiza. The San Diego State punter has broken so many records each week. He has hit two 80+ yard punts this season. There has been one punt over 80 yards in the NFL in the last 20 years, and Araiza has done it twice. He is the best, simple as that.
Kicker of the Year
Texas Tech's Jonathan Garibay has made 92.9% of his kicks going 13-14 on the year, but his long of 62 as time expired to beat Iowa State ranks first in the nation as the longest. He's got the clutch gene, one of a kicker's best traits, making him No. 1 and earning him this Hammy.
DJ Shockley's Shocker (Freshman of the Year)
An easy decision to say the least, this guy has already claimed a Hammy today, but there is no problem in going home with two. Brock Bowers is the most impactful freshman in college football. His 11 touchdowns tie Georgia's single season record of most receiving touchdowns in one year. He is an X-factor, a game changer, and the best freshman in college football.
Harris English's Ensemble (Uniform of the Year)
Oregon's millions of uniform combinations are always fun to look at, but the uniform of the year goes to Boston College and their red bandana fit. On 9/11, a former Boston College lacrosse player, Welles Crowther, entered the towers as a volunteer fireman with his lucky red bandana. He died that day after escorting many people to safety . To honor his sacrifice and bravery, Boston College wears a uniform with the red bandana pattern on the numbers and where the players' last name would be, the jersey reads "FOR WELLES." This story and these uniforms deserve this award over every other uniform in college football.
Chip Caray's Charmer (Best Looking Player)
The decision for this Hammy is not left in my hands, so I turned the duties over to my sister Mimi who chose Kyle Hamilton as the heartthrob of college football.
Becky Cavan's Crew
(Best Group)
This award could go to an offensive line, defensive, running back room, etc., but Ohio State's receivers are elite. The three-headed-monster of Jaxon Smith-Njigba, Chris Olave, and Garrett Wilson have combined for 3,253 receiving yards and 31 touchdowns. These three are studs, and together they make one of the toughest crews in college football to defend.
David Perno's Play of the Year
The Bo Nix scramble against LSU was something out of a Houdini act, and I don't even think Houdini himself could have escaped from that one. Shifting left, right, running almost the entire width of the field, and breaking tackles, Nix finally finds just enough space to let the ball fly before getting clocked by LSU's defense. He drops the dime and puts six on the scoreboard for the Tigers. It was unbelievable!
Damien Gary's Game of the Year
There were some awesome comebacks, even better upsets, but two games stood out as top tier. Texas-Oklahoma and the Iron Bowl; however, Auburn and Alabama's date in Rivalry Week was something to remember. In the first half, the Tide couldn't get anything rolling offensively, getting shut out for the first time in Nick Saban's tenure. The second half came and more Alabama miscues kept them out of the end zone. They finally tied the ballgame at 10-10 with 24 seconds remaining to send it to overtime. The first overtime each team scored a touchdown, tying it again at 17. Second… both kick field goals… 20-20. Third… both teams start at the four and run one play… each score… 22-22. Fourth… Alabama stuffs Auburn and regains possession with one shot to end the game. They nail it on a beautiful route by John Metchie and a beautiful pass by Bryce Young. Metchie Karate Kid poses and the rest is history. Alabama secures the win and an 11-win regular season. Game. Of. The. Year.
Trey Carter's Coach of the Year
Luke Fickell at Cincinnati has done what no Group of Five coach has ever done: taken his non power five team to the College Football Playoff. He has carried his team to 13-0 with a conference championship win. The Bearcats are talented, but it is greatly due to Luke Fickell, now Hammy winner of Coach of the Year.
The Leavy's Damn Good Player
This award goes to the player who not only exhibits top talent on the field but gives generously back to his community off the field. While this award can go to any college football player, this selfless player is none other than our very own Nakobe Dean. Nakobe just claimed Georgia's second Butkus Award as the nation's top linebacker. It is certain his play on the field is dominant, leading the Dawgs' 1st ranked defense in tackles, sacks, tackles for loss, interceptions alongside two other dogs, and third in forced fumbles. However, his work off the field is exhibited by his community service at local schools and kind heart for those around him. In the locker room, he is a leader, one the young guys look up to and the old guys admire. And in the classroom, Nakobe majors in mechanical engineering and is an excellent student. Nakobe is an exceptional athlete, a high-minded student, an altruistic member in his community, and one Damn Good Dawg!