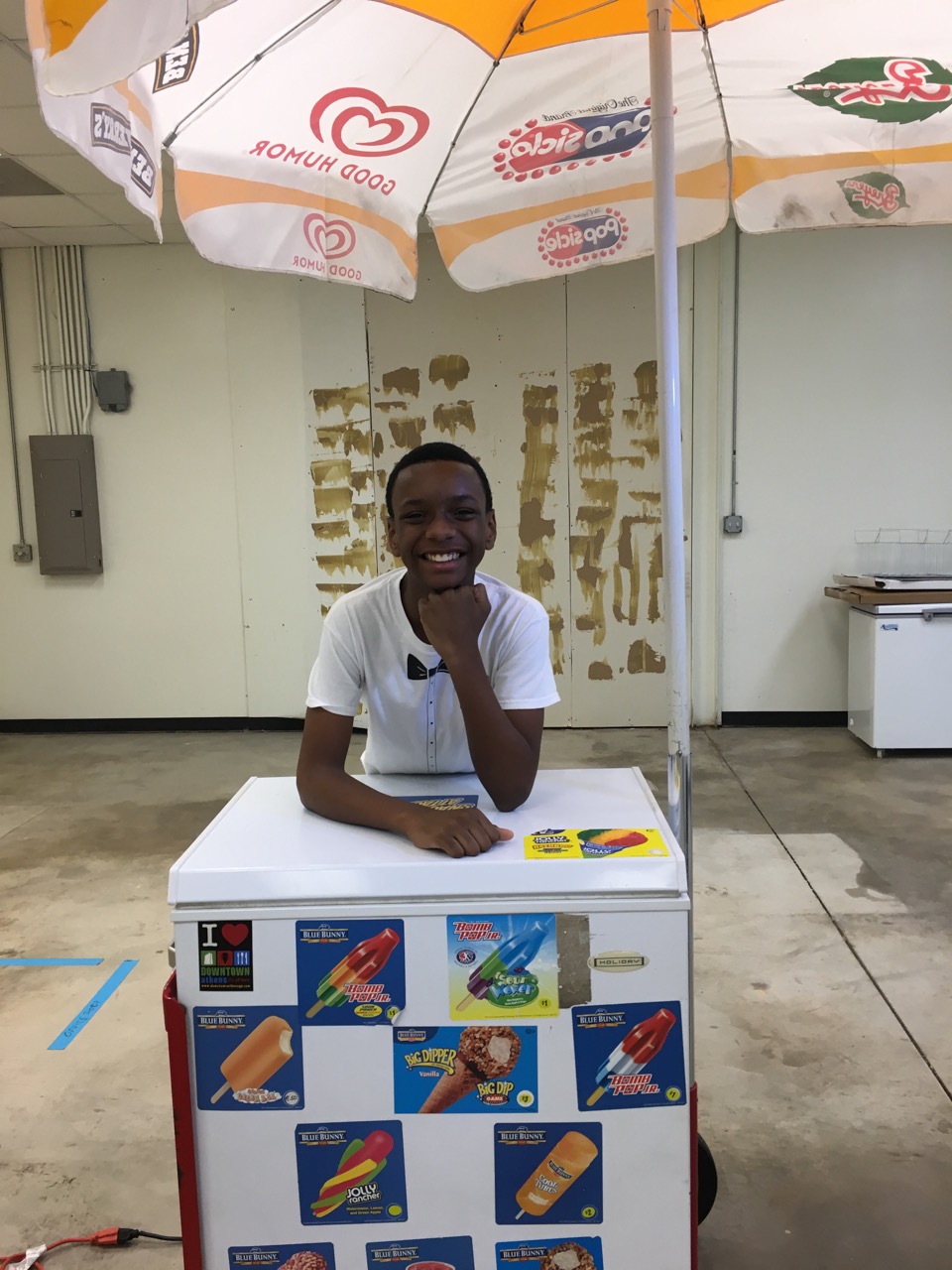 I have been waiting too long to share this amazing story with everyone. It begins when seven-year-old boy, Beau Shell, asks for an ice cream cart for his eighth birthday. This seemingly interesting yet fun birthday present has now morphed into one of the Classic City's youngest entrepreneurs. The name many of you may know Beau Shell by is the Lil' Ice Cream Dude. Now 13, Beau's ice cream cart business is expanding. Beau has taken his ice cream dream to another level and is opening an ice cream shop this spring.
THE BEGINNING
As I mentioned, Beau embarked on this journey when he turned eight years old. For the past six years, he has not looked back. He initially began with a single freezer cart that was rigged with old bike tires so that he could be mobile. I asked him what inspired him to wish for an ice cream cart and take on his forever growing ice cream business. He credits his mom, Vicky Shell, who was the marketing teacher at his school, for inspiring him. He saw her making money from their school store. Beau stated, "I was inspired to make my own way of making money." And so it began, the Lil' Ice Cream Dude business is official, and the founder, owner, and CEO was an eight-year-old. The cart was nearly as big as he was so according to Mrs. Shell when Beau would reach down into the cart to grab a treat for a customer, he would sometimes fall in.
SERVING THE TEAM
This past Halloween, I got to spend a day on the job and experience the cool life of the Lil' Ice Cream Dude. His office on this Halloween evening was unlike any other; it was the Georgia football practice field. Throughout the entire 2017 glorious season, Beau was giving ice cream to our beloved players once a week. I partly blame our success on "the dude" who brought our guys some tasty, cold treats after a grueling day of practice. Seeing Beau in action was enough of a treat, and then the men who just won us a Southeastern Conference Championship and a Rose Bowl were asking Beau and me for ice cream, dream come true!
Here is Hamilton's interview with Beau:
COMBINING GEORGIA FOOTBALL AND THE LIL' ICE CREAM DUDE MAKES FOR PERFECT DAY 
The spirit of a young entrepreneur along with serving the Dawgs, the Lil' Ice Cream Dude has participated in over 400 events and given ice cream to thousands. I asked him which event was his favorite and he claims serving the players tops them all. "They really want ice cream! They're respectful, but they are hungry for ice cream,"  Beau said. "I like to see the change in their mood. That really brings in the phrase 'Ice cream changes people.'" I had an amazing time with Beau, and I saw an incredible aspect of Beau's business that not many entrepreneurs possess. He is not strictly worried about the taste of his ice cream, he genuinely cares about his customers and believes that just a simple popsicle or scoop of ice cream can put a smile on someone's face and change the course of that person's day. "Ice cream changes people," perfectly summarizes the Lil' Ice Cream Dude.
LIL' ICE CREAM DUDE'S NEW SHOP
The last point I want to touch on before the usual sign-off question is Beau's new shop. The Lil' Ice Cream Dude has been dying to own a store since the beginning of his already successful career. Well, he now has that opportunity. On April 14 of this year, the Lil' Ice Cream Dude's very own Cool World Ice Cream Shop will be opening. His shop is located at 1040 Gaines School Road on the eastside of Athens. Please support Beau and his ice cream dream!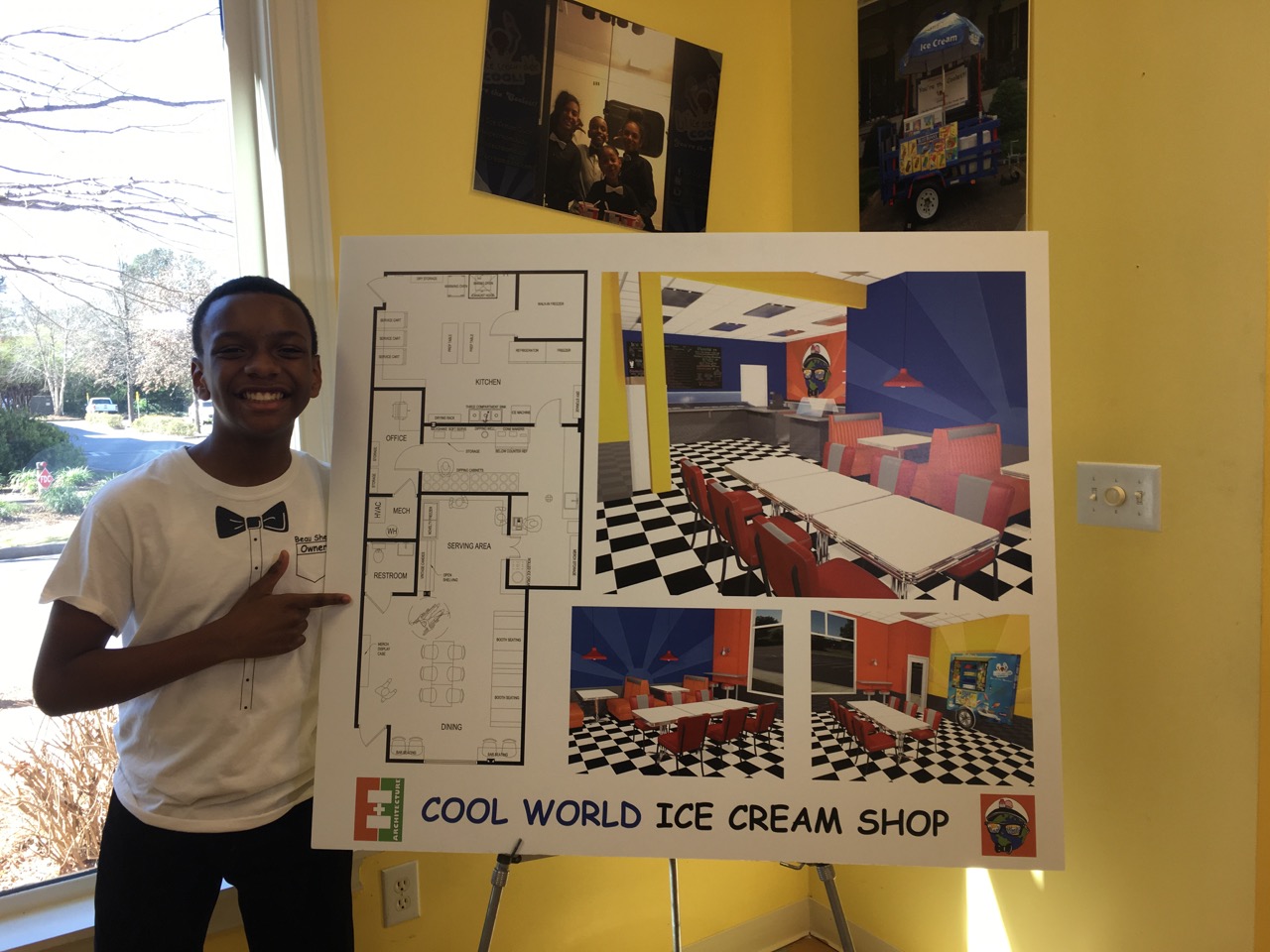 LIL' ICE CREAM DUDE'S PREDICTIONS
Now we can discuss the Lil' Ice Cream Dude's outlook on the 2018 Dawgs. Beau has some pretty great insight. If Beau asks for some information, he's going to get it. After all, he is handing these guys ice cream. First off, Beau cannot wait for the season to commence. He believes that our momentum that led us to the national championship last year will carry over to this season. Along with the momentum he's very excited about the returning talent, specifically commenting on Mecole Hardman and D'Andre Swift. The G-Day game is right around the corner, hopefully Beau's projections are right. The Lil' Ice Cream Dude's new shop opens the weekend before G-Day, so stop by for the grand opening and again the next weekend to grab an ice cream or popsicle before G-Day.