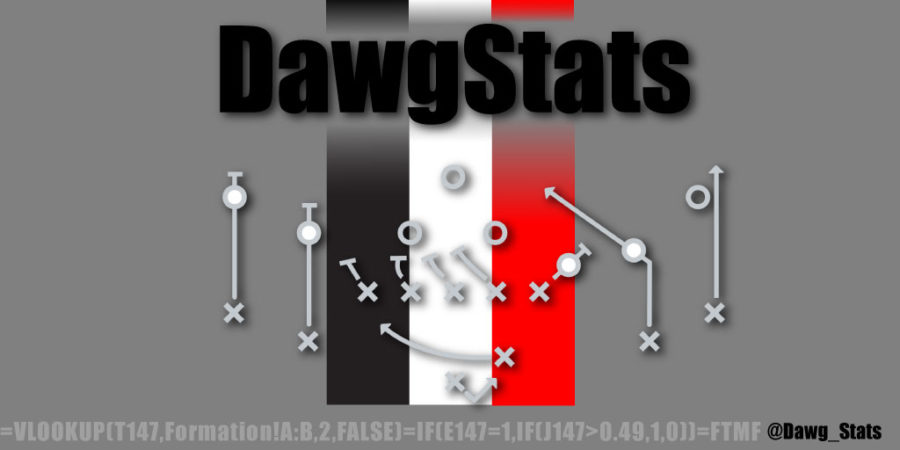 My last post talked up some of the Dawgs that look to see touches in the Sugar Bowl in the absence of some players. While I was rooting through stats, I didn't really see any WR's that jumped out as ones to highlight. Well documented, discussed and lamented that UGA seemed to lack a threat at wideout when Lawrence Cager wasn't on the field for UGA.
This might be an exercise that applies only to the bowl game, and UGA has recruited a highly ranked WR unit for the 2020 class. But, UGA has this game to figure out a threat downfield.
George Pickens was as advertised. The 5-star signing day flip stepped right in and made several highlight-reel catches in addition to leading the Dawgs in targets, receptions, receiving yards, and touchdowns.
Using the outstanding website, SECStatcat.com, I compared Cager's and Pickens' successful routes. Cager had several big plays on Curls, Shots/Fades, and Vert concepts. Pickens' successful plays came Curls, Smash, and Floods.
Let's see who might get a chance to run and succeed in Cager's routes.
Here is Cager picking up a crucial 3rd down against Notre Dame on a fade
Kearis Jackson got a 22-yard catch against A&M on a 1st down play. This one went for 22. One the season, Jackson has 5 catches on 15 targets for 79 yards
Demetrius Robinson is a veteran that should get a chance to have his number called in the bowl game. He has a few receptions with "shot" concept plays that were successful plays from Fromm to Cager.
Cager with what would be the game-winner against ND.
Robinson gets the game-tying TD, in a game that Cager leaves, on a similar look.
Cager with a shot variation with a curl route underneath in the Vandy matchup. Robinson gets the call against Tech and converts a 2nd and 18.
All verts are run by all the WR's. Pickens and Cager have had successful catches for chunk yardages. I wrote that this was one of the plays that had to be successful in the SEC Championship for the Dawgs to pull the upset. They weren't successful that day. Clearly, Coley was targeting Simmons for these. The first play from scrimmage against LSU was there, but Simmons couldn't haul it in. Against the Jackets, Simmons did catch two balls out of the "all verts" play. One for a TD early in the third.
UGA was faced with a tough task of replacing all five of its top receivers from 2018. Hard to say what could've been with a healthy Cager. But, losing him made it even more difficult. Let's cheer on these Dawgs and look forward to a crazy talented WR room this spring. Oh yeah, I'll end you with this tweet that "didn't age well" as they say on Twitter. Not sure that Bulldawg Illustrated would have asked me to come on if they saw this!! GO DAWGS! and HAPPY NEW YEAR!