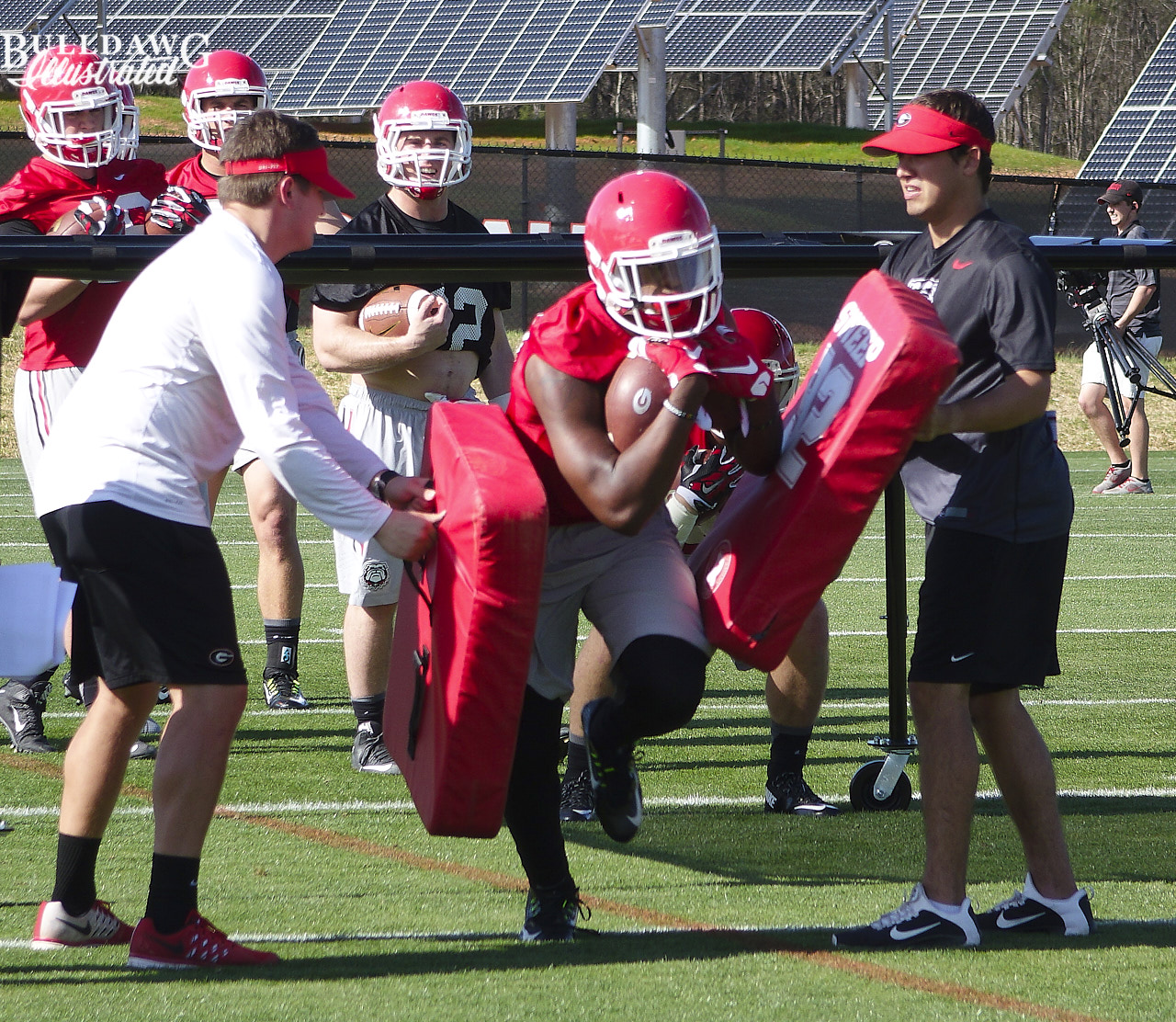 Who's going to run the ball for Georgia on G-day? That is a very good question. The Bulldogs are mighty thin currently at the running back position, and with the G-day game on Saturday, who will fans get to see tote the rock?


We will definitely see sophomore tailback, No. 1, Sony Michel, but how much?

The coaches know what they have in Michel and that is a back that ran for over 1,000 yards for the Dawgs last year, averaging 5.81 yards per carry and putting it in the end zone for 8 touchdowns. He also was a pretty good receiver out of the backfield with 26 receptions for 270 yards and 3 receiving touchdowns. While the coaches definitely want to get him some reps for the last scrimmage and practice of the year, at the same time, they are watching how much wear and tear he gets on those treads with fall fast approaching.


Could we see senior tailback, No. 22, Brendan Douglas?

Douglas is coming off a wrist injury he had surgery to repair, and even though he was able to start participating in practice in a red jersey, he was in a black "don't hit me" jersey for Georgia's second scrimmage this past Saturday. Over his three years at UGA, Douglas has carried the ball 175 times for 715 yards and 5 touchdowns; so, the coaches know he is a rock steady contributor.


Who does that leave?

I give you redshirt freshman, No. 30, Tae Crowder, and in Georgia's second scrimmage, Crowder got a lot of work. In fact, Crowder has seen a lot of work all spring. He needed it. At the start of spring practice, Kirby remarked that the freshman needed more carries because he did not look like a natural runner. Fast forward a few weeks, and he has come along to where he got some praise from the Head Coach.




And fans might be surprised to see sophomore, No. 28, Shaquery Wilson getting the ball and taking hand offs from the quarterbacks on G-Day at running back instead of wide receiver. The coaches decided to move him to tailback to help out with depth this spring, and he has taken the opportunity and ran with it. Wilson is up to 210 lbs and looks the part. In fact, Coach Smart made the comment in Tuesday's post-practice presser that he looked more natural with the ball in his hands. Whether or not Wilson stays at running back through the summer and for fall is something we will have to just wait and see on.




There are a couple of walk-ons that could see some action on Saturday too, Shavoyae Brown and Avery McNeely.


Brown wear's No. 37 and is a redshirt freshman out of Terrell County High School from Dawson, GA. McNeely sports No. 22, the same number as Brendan Douglas, and is a sophomore from just down the road at Clarke Central High School. McNeely was the scout team for the Dawgs last season.


And what about the "Chubbinator?"

As much as fans would like to see junior, No. 27, Nick Chubb trot out onto the field between the hedges on Saturday and run the ball for the red or black team to standing ovations, that is not happening. Yes. I would love to see it too, but as quickly as Chubb is progressing in his rehab from his knee injury this past fall, he isn't quite ready yet to play.


Who am I most excited to see run the ball?

Truth be told, I am really curious to see Tae Crowder run the ball. Until Nick Chubb is cleared to play and Brendan Douglas is 100%; and even though Georgia will get two more backs coming in over the summer in 2015 signee Elijah Holyfield and 2015 preferred walk-on Ian McIntyre, they are incoming freshmen and will have a lot to learn and a lot of work to do to crack the depth chart for playing time; the Bulldogs really need Crowder to step up.


What if Crowder puts up big numbers on Saturday?

I would caution to channel your inner Larry Munson and take what you witness happen between the hedges this weekend with a grain of salt. We have seen running backs put up good numbers on G-Day before and then not seen hide nor hair of them afterwards. Case in point … cough, cough … A.J. Turman. He put up 126 yards and two touchdowns in last year's G-day contest, but then did not see one single play during the 2015 season, even after injuries at running back started to mount.


But it sure would make me, and I imagine you as well, feel better about running back if Crowder, Dawson, McNeely, or Wilson put up some nice get your butt out of the seat runs.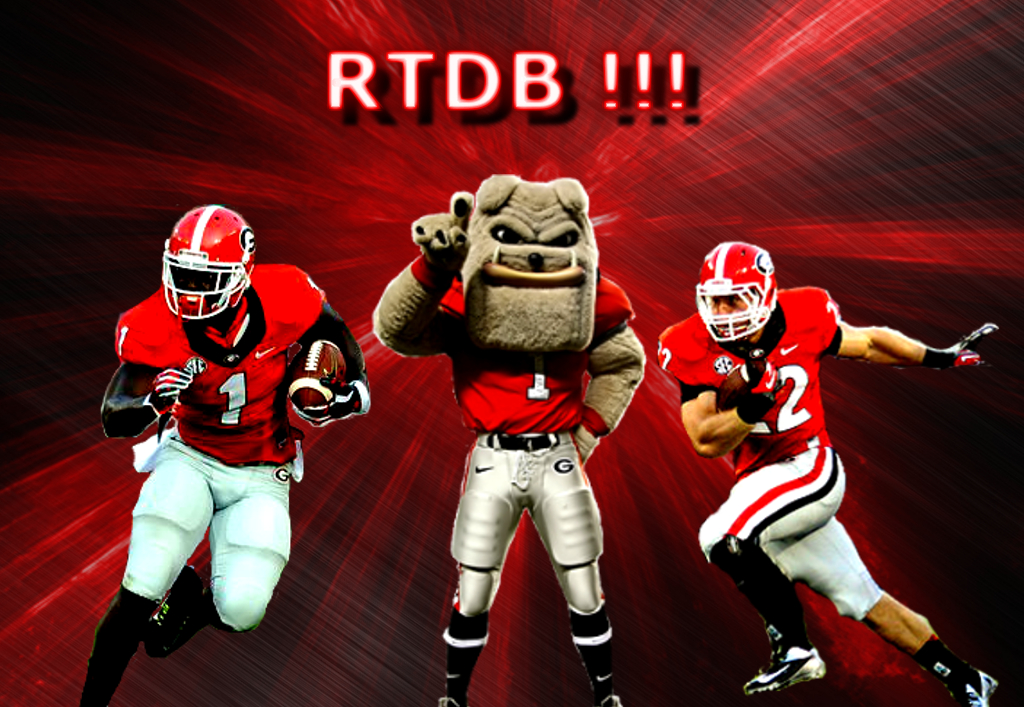 ---