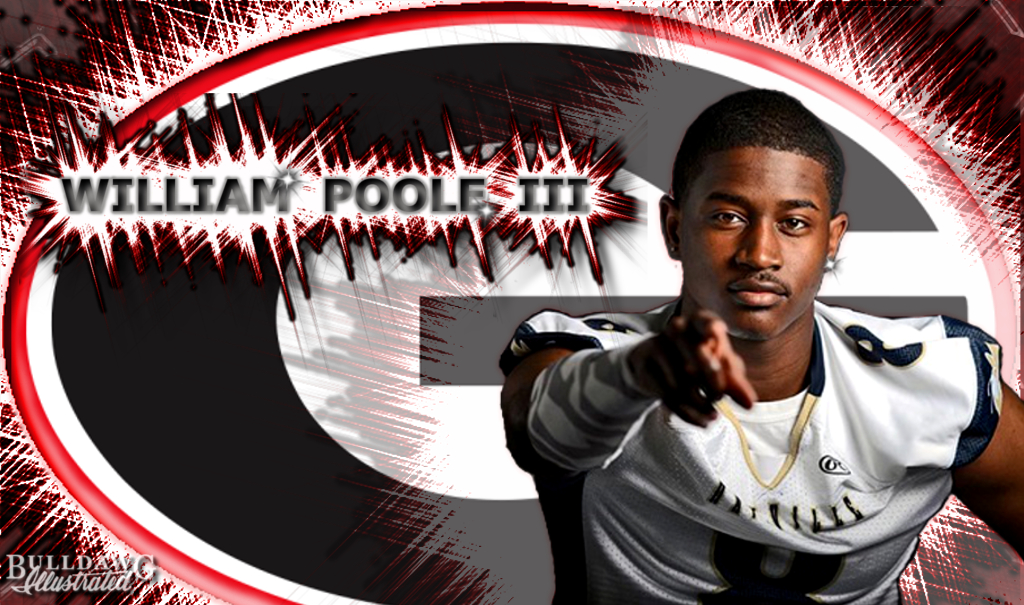 William Poole is a big time high school football player from the state Georgia, and not surprisingly, he has had an offer from UGA since his freshman high school football season. Ever since, the Bulldogs have been recruiting the talented cornerback from the Atlanta metro area, who plays for Hapeville Charter, hot and heavy. So how close is William Poole III to making a decision and announcing his commitment? Pretty darn soon.


And where is one of the nations top 10 defensive backs likely to commit to?


Poole put out his top list of schools back in December right before Christmas, naming Alabama, Clemson, Florida, Florida State, and Georgia his top five.


Just a couple of months later, he named UGA his leader on February 13th. Now, it looks like William Poole has made a decision and is ready to make an announcement. He told DawgNation's Jeff Sentell that he could make an announcement before May:


"I'm close," Poole said. "I'll tell you. What month is this? April? Close as in before May."


And the Bulldogs are a very likely candidate to receive a commitment from the lock down corner. In fact, Poole is planning to be in Athens to visit UGA and attend Georgia's G-Day game on Saturday. This visit makes his second to the Classic City in a week as he visited last weekend on April 9th.


Everyone keeps asking…Yes, of course I'll be at G-Day! See You There!

— William Poole III (@__WP3) April 12, 2016


But Poole's recruitment will be far from over as National Signing Day is still a long 10 months away; although, he could end up enrolling early. Still, Georgia could get some good news, hopefully, in the next couple of weeks, if not this weekend.


---
William Poole III's Highlights:
click on video to play
---
Prepforce 2015 Season Highlight Remix
2015 Junior Season Hudl Highlights
Rivals Pick 6 Highlights
---