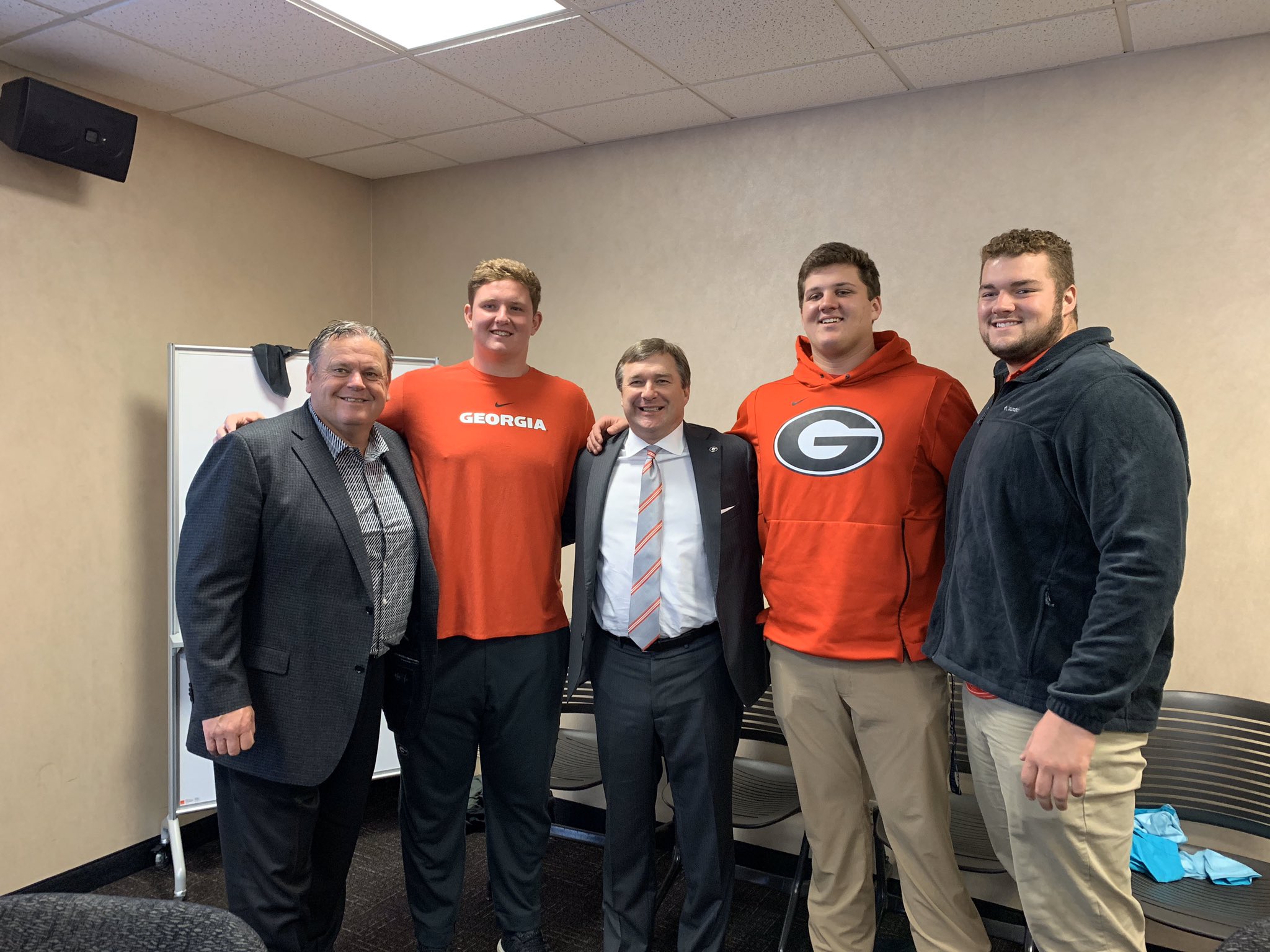 The Bulldogs' current 2020 offensive line recruiting class includes current verbal commitments Joshua Braun, Broderick Jones, Chad Lindberg, Tate Ratledge, and Sedrick Van Pran, all recruited to the University of Georgia by Sam Pittman. However, with the news on Sunday night that Pittman is leaving Georgia to take over as head coach of the Arkansas Razorbacks, what will become of that 2020 o-line class?
Ratledge did put out a brief statement on Twitter after hearing the Pittman news.
Lindberg also Tweeted out that he couldn't blame Pittman for making the decision to take a head coaching job.
It is natural for a prospective student-athletes to reconsider their commitment to a school if the position coach that recruited them is fired or is hired away by another program. Whether or not Ratledge and the other 2020 offensive line prospects stick with their commitments to the Bulldogs remains to be seen, and it will likely hinge on who Kirby Smart hires in Pittman's stead.