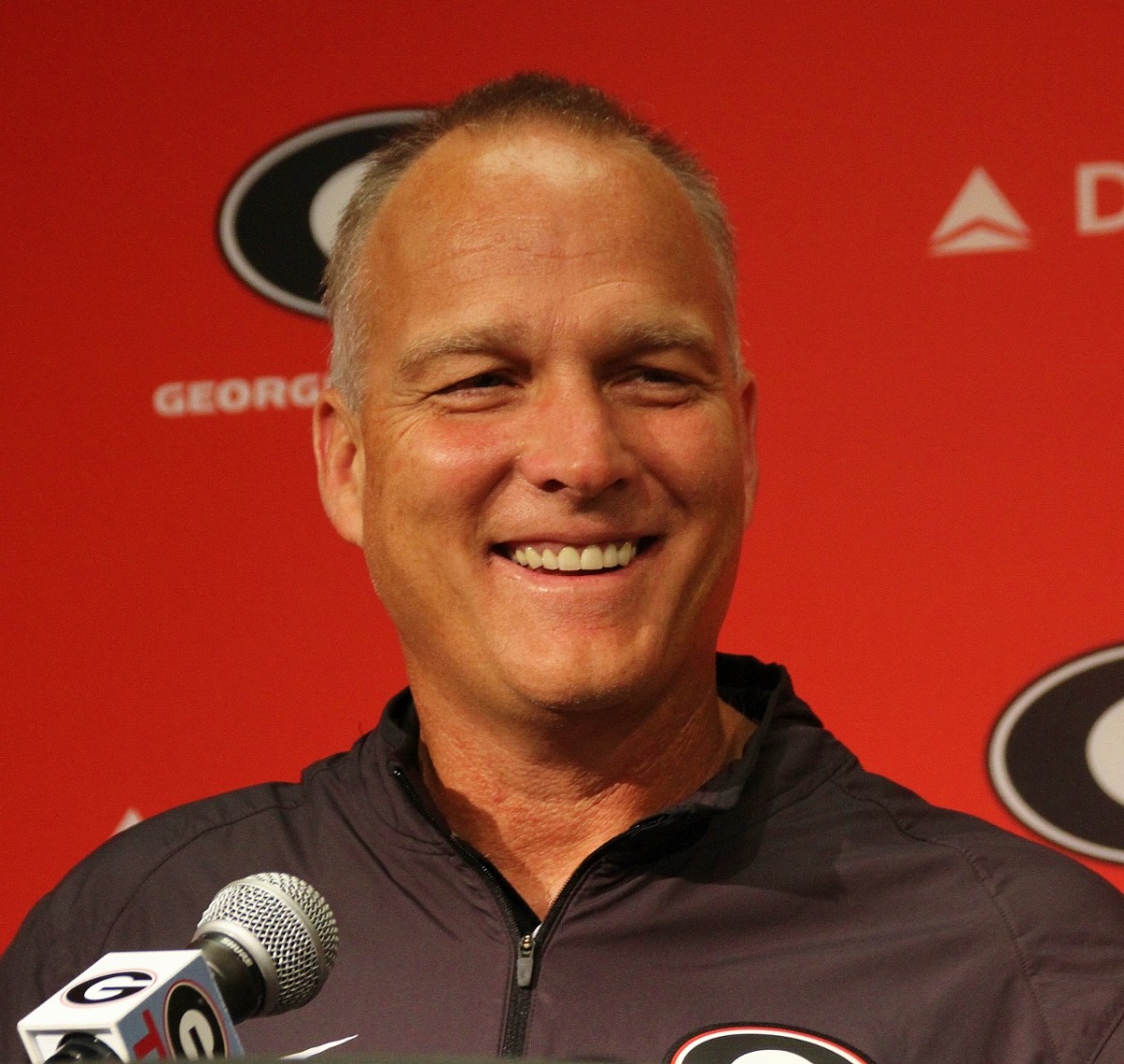 [su_spacer size="20″] If you know your Georgia football history, then a quick brush up reminds us all that most of the Bulldogs greatest and most celebrated seasons have come in even years. Not all mind, but a vast majority have come in those calendar years that are evenly divided by the number two.
[su_spacer size="20″]
When you take into account championships, the number of wins and losses, who the setbacks (if there were any) were to and what the final national ranking was, then most Georgia fans could come to this conclusion: the six most successful campaigns in program history, in no particular order, came in 1942, 1946, 1966, 1980, 1982 and 2002. All of those Georgia teams won between 10 and 13 games and lost no more than once. The 1946 and 1980 Bulldogs went undefeated and untied, sporting perfect 11-0 and 12-0 marks, respectively. All of those great Georgia juggernauts were crowned Southeastern Conference champions and finished the year ranked No. 4 or better. The undisputed national champions of 1980 carry the largest and brightest torch. Georgia was consensus national champion in 1942, and the Bulldogs of 1946 were crowned No. 1 in one poll.
[su_spacer size="40″] In all, nine of the program's 12 SEC titles have come in even numbered years: 1942, 1946, 1948, 1966, 1968, 1976, 1980, 1982 and 2002. The three odd numbered conference crowns came in 1959, 1981 and 2005.
[su_spacer size="40″] If you know anything about pop culture, sports and just anniversaries in general, you know we make a bigger deal out of years that end in fives and zeros. I guess it is because much of our mathematical and monetary systems are based on such – notice blackjack is getting to "21," not "20" without busting. Maybe it's because when we were kids, we learned to count by fives and tens. Maybe it's because a century has 100 years, and fives and tens make the percentages easier. Whatever the reason is, a five, 10, 20, 25, or 30 year anniversary or commemoration carries more weight than your eighth, 13th, 16th, 22nd or 28th.
[su_spacer size="40″] So in the spirit of gridiron campaigns that ended in the number five – we are in the year 2015 still, right? – making this season a numeral that ends in a zero away from it, there are some extremely significant seasons in Georgia annals to be celebrated this year.
[su_spacer size="40″] This season marks the 70th anniversary of the Bull-dogs outstanding 1945 squad. Quarterbacked by College Football Hall of Fame star Johnny Rauch, who started every game behind center in his Bulldog career, was the first ever signal caller to start four bowl games, and the NCAA's all-time leading passer upon the completion of his career, the Bulldogs were going good as World War II came to an end. The great College and Pro Football Hall of Famer Charley Trippi returned from service, as the Bulldogs lost twice to LSU and Alabama. But with everyone in synch for the home stretch, the Bulldogs of 1945 were dominant, walloping Florida 34-0, Auburn 35-0 and Tech 35-0. Georgia then dumped Tulsa 20-6 in the Oil Bowl to finish 9-2.
[su_spacer size="40″] A half century ago, the Bulldogs of 1965 went 6-4 in young Vince Dooley's second season at the Georgia helm. But that just scratches the surface of the importance of 1965. On the heels of the program's first bowl game since the 1960 Orange, the Bulldogs of 1965 beat defending and eventual national champion Alabama on the strength of the famed Kirby Moore to Pat Hodgson to Bob Taylor flea-flicker and subsequent two point conversion. Georgia then went to Ann Arbor and toppled mighty Michigan. Injuries and the rule of freshmen ineligibility combined to sink the Bulldogs championship hopes. But most of those players returned and the freshmen became sophomores in 1966, as Georgia went 10-1, captured the SEC title and won the Cotton Bowl to finish No. 4. Two seasons later, the Bulldogs would win another SEC championship. Much of that groundwork to glory was laid in '65, somewhat similar to 2001 and David Greene's game winning drive in Knoxville capped by the "Hobnail Boot" touchdown to Verron Haynes.
[su_spacer size="40″] In 1975, the Bulldogs were 3-2. The year prior, Georgia was a dreadful 6-6, capped by humiliating losses to Tech and Miami of Ohio in the Tangerine Bowl. But Georgia would get rolling and win the final six games of the 1975 season, highlighted by the Richard Appleby to Gene Washington touchdown pass in Jacksonville, a 28-13 whipping of Auburn and 42-26 thrashing of Tech on the flats. Like the 1945 team, Georgia missed out on the SEC title, but by virtue of sweeping "the big three" rivals, this Bulldogs team, as said, "got to walk amongst champions."
The 1985 Bulldogs suffered a pair of heart-breaking losses and an excruciating tie in Nashville. And another in the Sun Bowl. But the '85 Bulldogs did derail top-ranked Florida 24-3 in Jacksonville.
[su_spacer size="40″] A quarter century ago, the Dogs went 4-7. But Georgia beat Southern Miss, quarterbacked by Brett Favre, and edged Alabama on a clutch field goal from John Kasay.
[su_spacer size="40″] This is the ten-year anniversary of Georgia's 2005 SEC championship. The Bulldogs were led by fifth-year senior signal caller D.J. Shockley, who finally got his opportunity to be the full time starter. Shockley had arguably the best single season of any Georgia quarterback ever. Following a pair of excruciating losses to Florida (Shockley was injured and did not play) and Auburn (the anti Belue-to-Scott play a kick in the stomach and south of there), Georgia would rebound and beat Kentucky to get a spot in the SEC Championship Game. The Bulldogs then won a 14-7 thriller over a talented Tech team and pounded once-beaten LSU 34-14 in Atlanta to capture the crown.
[su_spacer size="40″] As you can see, there have been some mighty fine years that ended in the number five, and this is a year to celebrate them, and perhaps add another chapter.
[su_spacer size="80″]