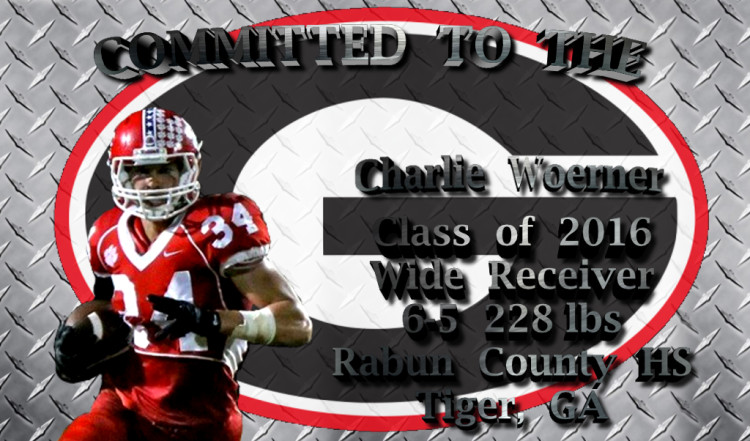 During his national signing day press conference, Kirby Smart praised signee Charlie Woerner for his approach to the recruiting process.


"This kid commits early, there's no drama there. He decides to come to UGA. In my past, at the University of Alabama, we watched this kid for a long time. He's a talented kid. What exactly is he? He's a utility player that can do a lot of things. He's 245 on his visit here, he's getting bigger, he runs track. He's played defense, he's played offense. He's not a guy that's coming in and looking for the high profile situation. All he wants to do is come in and play and compete. I'm excited because, having gone against Jim Chaney's offense, I know the way he uses players like that. I watched him do that with Hunter Henry, I watched him do that with guys at Tennessee. He'll find ways to get the guy the ball and put him in unique situations for his body size and matchup. We're obviously excited about Charlie."


Check out Woerner's Rabun County High School career highlights:


Charlie Woerner Highlights (Rabun Co Class of 2016). WR/S #34; UGA 4* Commit. Woerner tallied over 5,000 yds of offense in his prep career, accounting for 66 TD. He recorded 2,358 yds rushing (36 TD) & 2,703 receiving (30 TD). He also had 428 tackles (17 for loss) and 12 INT for 249 return yards.