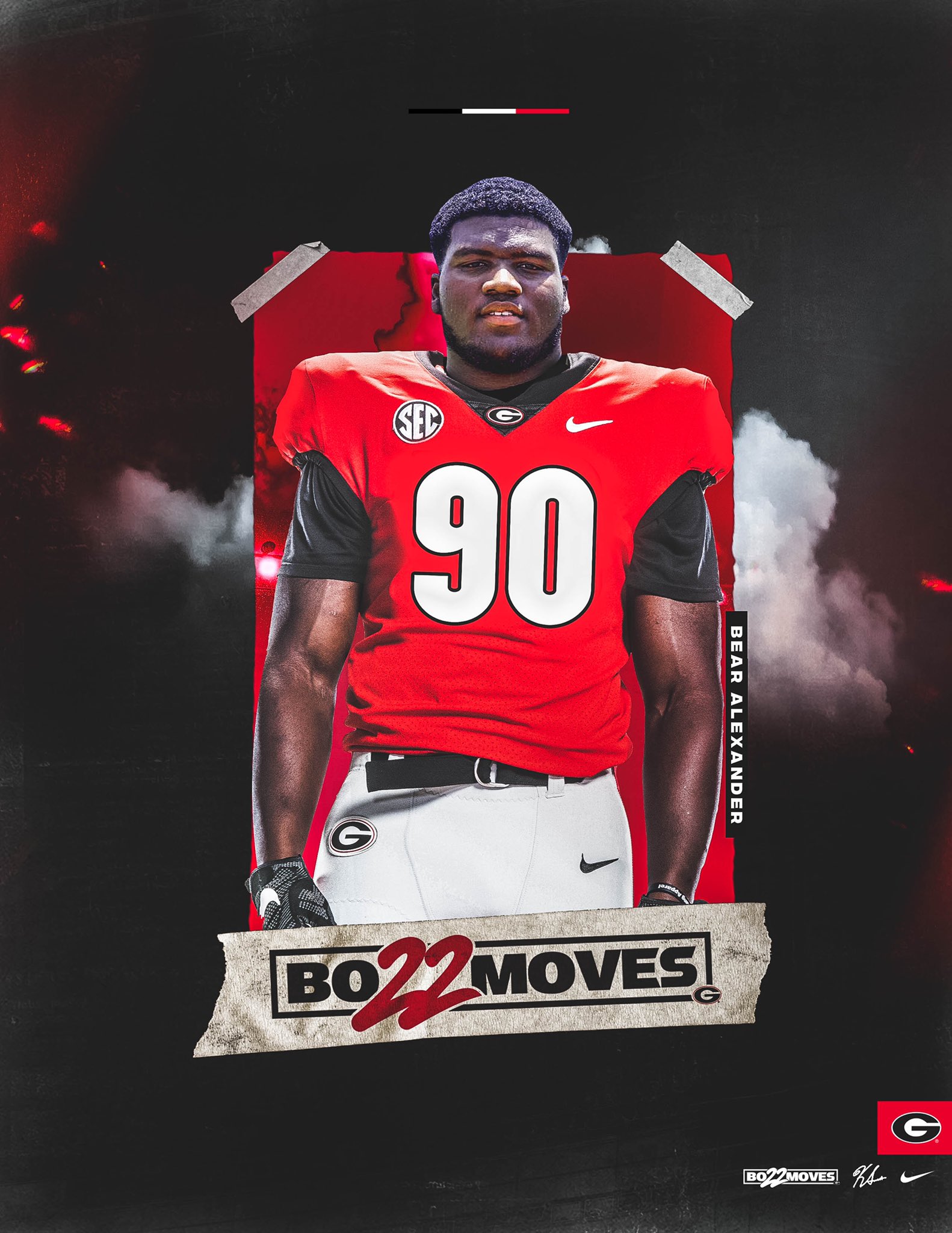 For the first time in the class of 2022, the Georgia Bulldogs have a commitment that hails from outside the border of their home state. Bear Alexander is a 6'3″ 325 interior defensive lineman from Denton, Texas, and he has committed to the 'G'. Alexander chose Georgia over Alabama, Ohio State, Texas and Texas A&M, among a plethora of others. However, I noted earlier this year that Georgia is targeting several prospects from the Lone Star State in the class of 2022 and beyond. Kirby Smart, Tray Scott, and Scott Cochran going deep into the heart of Texas and landing a big time recruit out of Big 12 country could be a sign of things to come for Georgia recruiting.
Bear is a big piece for the class of 2022 for the Dawgs, both literally and figuratively. Alexander is the second interior defensive linemen of the class for Georgia and the first that is big enough right now to be a true two-gap nose guard if asked to. Also, Alexander is the 3rd 5-Star commit in a defensive talent laden class.
Georgia is fortunate to have Jordan Davis returning for the 2021, but having a prospect coming in like Alexander upon his departure is a very nice scenario for Tray Scott and Dan Lanning in terms of the defensive line going forward. Georgia offered Alexander all the way back in June of 2019 and the disruptive big man has done nothing but improve his game since. Now Alexander has the opportunity to focus on his senior season and do a little recruiting of his own for the Dawgs. Brenen Thompson and Rueben Owens II are elite playmaker out of Texas in the class of 2022 and 2023 respectively that Georgia would love to sign and Alexander can now be an ambassador for the Dawgs out in Texas.