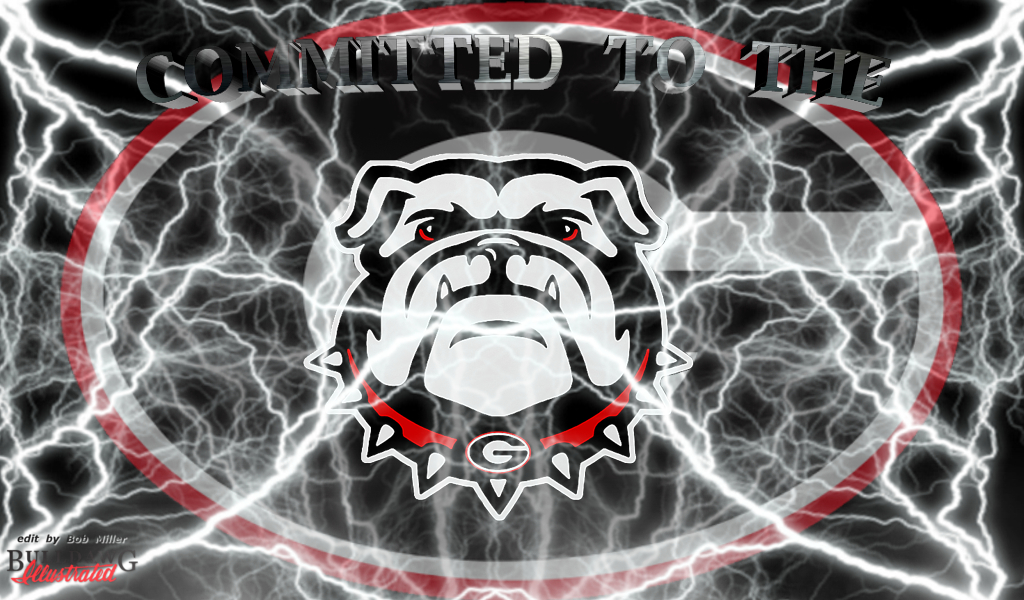 The second week of May is in the books and we begin the march into the week number three; so, what were the highlights for the Georgia Bulldogs on the college football recruiting trail?


The Georgia football coaching staff continued to burn up the asphalt and rack up the frequent flyer miles as they took to the road and air to visit prospective student-athletes this month during the evaluation period. Running backs Coach Dell McGee was in Marietta, GA at Walton High School visiting 2019 wide receiver Dominick Blaylock on Wednesday, May 10th. Blaylock is considered one of the top receivers in the state of Georgia for 2019, holds an offer from UGA and is considered a major target for the Bulldogs. UGA Offensive Coordinator Jim Chaney was out west on Thursday, May 11th visiting Lehi High School in Utah looking in on 2018 Pro-Style QB Cammon Cooper. The Bulldogs continue to look for one or possibly two quarterbacks for the class of 2018, and Cooper would be a good fit for Georgia.


Speaking of quarterbacks, Georgia offered two more signal-callers last week, Vernon Jackson on Monday the 8th and Ben Bryant on Thursday the 11th. Jackson is a 6 foot 3, and 240 lbs 2018 athlete out of Boling High School, Boling, TX. The question as far as Jackson's recruiting is concerned is whether or not he will play quarterback at the collegiate level or on the defensive line at the end position. It is also possible Jackson could get a shot at outside linebacker given his size and athleticism.


Ben Bryant is a 6 foot 3 and 193 lbs Pro-Style QB out of LaGrange, IL who had been committed to Wisconsin at the time Georgia reached out an offered him, but in one of the more strange and bizarre recruiting stories of 2018 so far, he had his offer pulled by the Badgers within 24 hours of a 'thank you' Tweet he made for the offer he received from the Bulldogs. If you haven't read about that, you can do so by HERE.


So if you are counting, that puts Georgia with 20 offers out to quarterbacks in the 2018 class, 13 to Dual-Threat and 7 to Pro-Style. Another position group the Bulldogs are still handing out a ton of offers to for 2018 are the defensive backs. Georgia offered three 2018 DBs last week including Brookhaven High School cornerback Jemaurian Jones, South Dade High School cornerback DJ Ivey, and Miami-Northwestern High School cornerback/safety Rachad Wildgoose, Jr. Two of those prospects are currently committed elsewhere with Wildgoose to Rutgers and Ivey to Miami. The Bulldogs now have over 46 offers out to DBs for 2018. After taking seven for in the 2017 class, it is expected that Georgia will only sign three to possibly four DBs for 2018.


Another off-campus visit by the Bulldogs had ILB coach Glenn Schumann visiting Spring Valley High School to watch 4-star 2018 linebacker Channing Tindall throw in the South Carolina 5A state track meet. Tindall has an offer from Georgia, and he visited Athens for UGA's G-Day spring football game back on April 22nd. The US Army All-American and Nike The Opening Finals prospect has over 17 offers currently but the Dogs were one of the first seven to do so.


Georgia's defensive line recruiting for 2018 seems to be beginning to recover from the transition of Tracy Rocker to Tray Scott. IMG Academy's TK Chimedza defensive tackle named UGA as his leader last week and one of Chimedza's teammates, defensive end Stephon Wynn, is warming up to the Dogs. Georgia only took one defensive tackle in the 2017 recruiting class; so, the d-line, especially the interior defensive tackles should be a priority for the Bulldogs for 2018. To that effect, Georgia could bolster their roster with a talented JUCO or two and one of those could potentially be Dorian Gerald out of College of the Canyons who the Bulldogs offered last Wednesday.


While there were no commitments this past week, the news from several 2018 d-line prospects favoring Georgia made the Bulldogs ears perk up, and we should see a continued steady flow of offers go out from the University this coming week as well as the Georgia staff out on the road visiting prospects. Will there be a commitment in week 3? It's hard to say for sure, but Chris Smith II told the AJC's Jeff Sentell in an interview last week, he thinks there could be more than three or four in May.

UGA FOOTBALL OFFERS FROM MAY 7TH-14TH

Sunday, 05/07/2017
Horace Bru McCoy – 2019 ATH (DB, WR) | Mater Dei, Santa Ana, CA


Monday, 05/08/2017
Chad Alexander – 2019 RB/WR | Landry-Walker High School, New Orleans, LA
Vernon Jackson – 2018 ATH (Dual-threat QB/SDE) | Boling High School, Boling, TX
Jemaurian Jones – 2018 DB (CB) | Brookhaven High School, Brookhaven, MS
Ishmael Sopsher – 2019 DT | Amite High School, Amite, LA


Tuesday, 05/09/2017
DJ Ivey – 2018 DB (CB) | South Dade High School, Homestead, FL (Currently committed to Miami)
Kenyon Jackson – 2019 WR | Grayson High School, Loganville, GA
Christian Meadows – 2018 OL | Macon County High School, Montezuma, GA (Currently committed to FSU)


Wednesday, 05/10/2017
Dorian Gerald – 2018 JUCO DL (SDE) | College of the Canyons Cougars
Rachad Wildgoose, Jr. – 2018 DB (Safety, CB) | Miami-Northwestern High School, Miami, FL (Currently committed to Rutgers)


Thursday, 05/11/2017
Ke'shun Brown – 2019 DB (Safety) | Carver High School. Montgomery, AL
Ben Bryant – 2018 QB | Lyons Township High School, La Grange, IL
Kaiir Elam – 2019 DB (CB) | The Benjamin School, Palm Beach Gardens, FL
Porter Rooks – 2020 WR | Providence Day School, Charlotte, NC


Friday, 05/12/2017
Joshua Pakola – 2019 WDE/OLB | Saint Francis High School, Mountain View, CA
Dante Stills – 2018 DL | Fairmont Senior High School, Fairmont, WV


Saturday, 05/13/2017
NONE


Sunday, 5/14/2017
NONE


---
Recent Articles by Bob Miller


[pt_view id="83405b425p"]