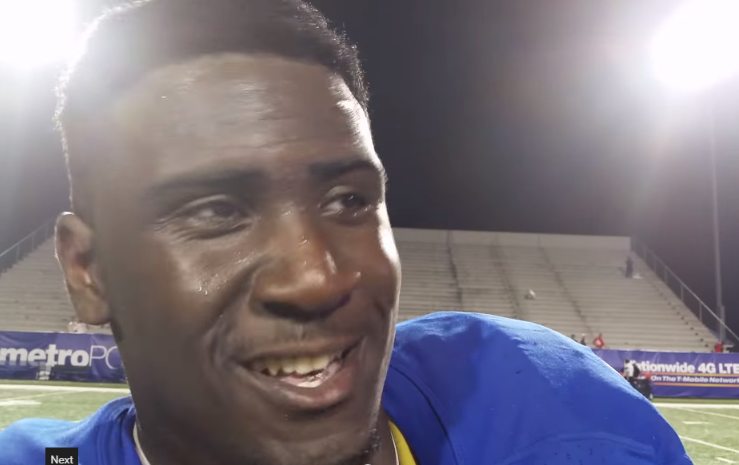 [su_spacer size="20″] UGA added another big piece to its recruiting class today when Julian Rochester (6-5.5/315/5.19) committed to the Bulldogs.
[su_spacer size="40″] BI recruiting analyst Heath Holland says:
[su_spacer size="10″] Julian Rochester is a man child. There are no other words for it. 6'5 and 320lbs, he is the biggest of UGA targets on the DL. What makes him unique for his size is that he plays DE in high school. I expect his versatility to continue to Athens too. I can see Coach Rocker putting him at DE in 3 man fronts and inside on four man fronts. His film is NASTY; that's all I will say about it. I will be honest with you, this is likely some of the best recruiting I have ever seen at UGA. Rochester is a guy that barely had UGA in his top 5 before his junior day visit. That was a game changer, and UGA has carried the momentum since then. He is a cornerstone to this 2016 class. Nearly every target mentions Rochester as a recruit they talk to daily and a man they want to play with on the next level.
[su_spacer size="40″] BI recruiting analyst Lucas Rogers says:
[su_spacer size="10″] Georgia is not only getting a great DL; they are also getting a big recruiter. A lot of the big time prospects mention Rochester as preferred teammate. UGA has had trouble recruiting players out of McEachern, but Rochester could break that trend.2017 QB Bailey Hockman from McEachern could commit to the dawgs soon too, now that Rochester is on board. 5 star Julian Rochester looks like a grown man, and he plays like one too. He is so a force at the point of attack, and just bullies the OL around. DL recruiting these past 2 years has been insane. 2 parts of the "FAB 5″ are now in place with Tyler Clark and Julian Rochester, and they will be working on the rest of the Georgia boys very hard.
[su_spacer size="40"]
Juinor Highlights
[su_spacer size="10″]
Top Plays
[su_spacer size="10″]
5 Star DE – Julian Rochester (McEachern, GA)