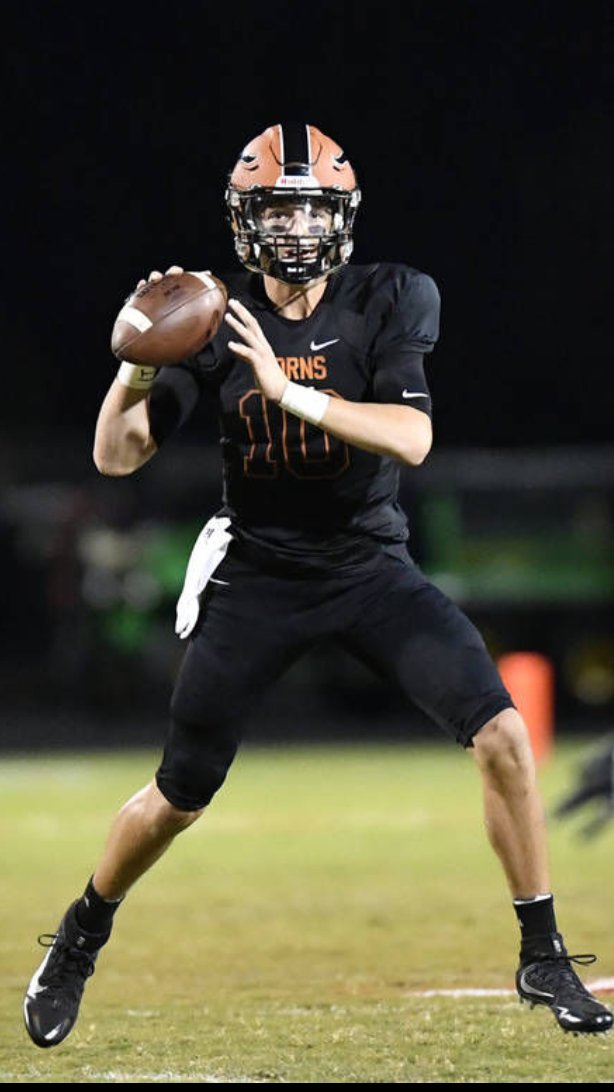 Daily Dawg Thread
TODAY'S FEATURED PROSPECTS
Zach Calzada
CLASS: 2019 
POSITION: PRO QB 
HT, WT: 6-3 195 
SCHOOL: Lanier 
CITY, STATE: Buford, GA 
STATUS: Undeclared 
# OF OFFERS: 41 offers 
UGA OFFER: Yes, June 5, 2018
NEWS:
Zach Calzada is a three-star pro-style quarterback from Buford, Georgia. He's 6-3 195 pounds and runs a 4.75 forty-yard dash. Last season he threw 116-227 1,706 yards 15 touchdowns and 11 interceptions. According to the latest 247Sports Composite rankings, he ranks as the No. 21 PRO QB and the No. 63 prospect in Georgia. Calzada currently has 41 offers with the latest coming from Georgia on June 5. He visited UCLA on June 4 and competed in the Elite 11 Finals why out on the west coast. Calzada plans to visit UNC on June 6 and Texas A&M on June 8.
With Georgia being the latest to offer, I expect him to be interested in the Bulldogs and come to campus this summer. It wouldn't surprise me if it's only a matter of time before he pulls the trigger and commits to the G. On his 247Sports profile page, Georgia holds 100 percent of the advantage.
Highlights – 
Grant Gunnell
CLASS: 2019
POSITION: Pro-Style QB
HT, WT: 6-6, 212
SCHOOL: St. Pius X High School
CITY, STATE: Houston, Texas 
STATUS: Undeclared
# OF OFFERS: 41 offers 
UGA OFFER: Yes, January 14, 2017
NEWS:
Grant Gunnell has a frame that coaches love! He's a potential NFL draft pick with the right college development and every school wants him. Gunnell has a killer arm that is not only strong but very accurate. Last season, according to 247Sports he threw for 361-507 for 4,936 yards 61 touchdowns and just six interceptions. He rushed for eight touchdowns as well for 390 yards. Labeled as a pro-style QB Gunnell stays in the pocket and stays cool calm and collected in it. He's only going to get better as he develops more strength and muscle. However, even though he's an accurate passer don't sleep on his athleticism because he can make a move on the ground.
A one time Texas A&M commit, Gunnell opened his recruitment back up on February 13 after de-committing from the Aggies. The latest team to offer the quarterback is Hawaii on May 10. The No. 3 Pro-Style quarterback top teams seem to be the Arizona, LSU, Arkansas and Ohio State, but it seems its an open race for this QB. I think he will be an NSD decision and it will be a race to the finish.
Highlights –
---