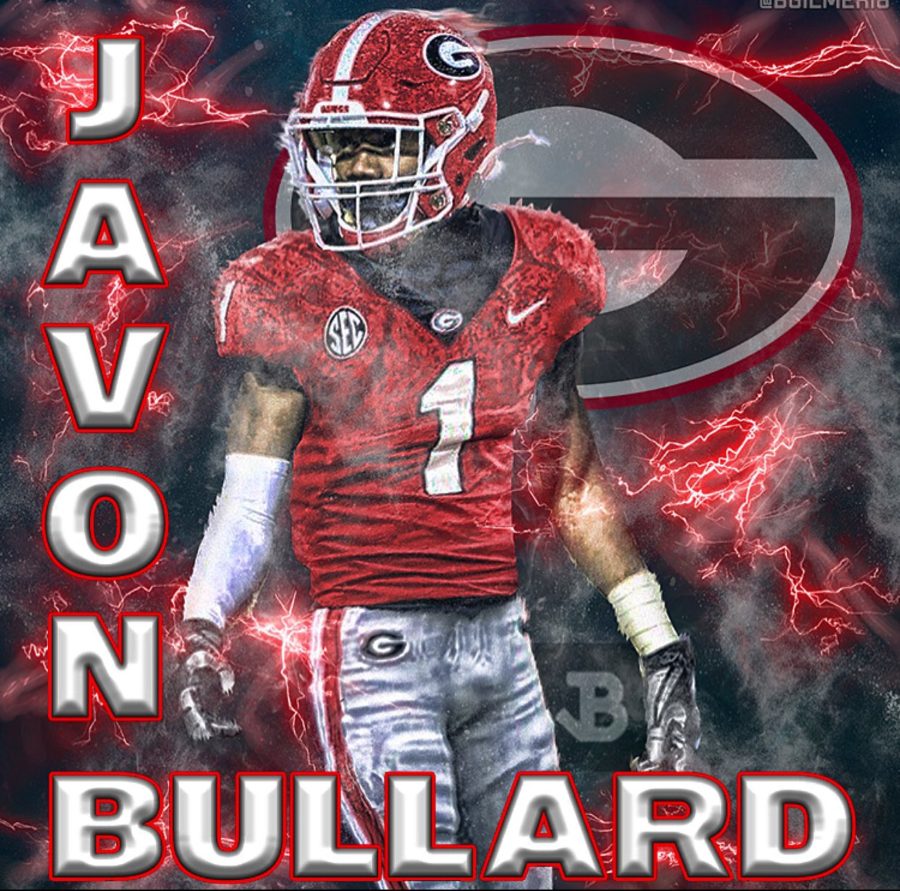 2021 Georgia Bulldog commitment Javon Bullard is a tenacious defensive back, and overall playmaker, that that has been chomping at the bit to officially kick off his 2020 season. This Friday, Bullard's wait is over as the Baldwin Braves take on Westside Macon at home in Milledgeville.
The Braves' season was significantly altered by COVID-19 and scheduling issues. Baldwin is one of the last teams in the state to get things going. Bullard took to Twitter over the weekend to express his excitement. Also, I spoke with Bullard over the weekend and he commented on his feelings about the start of Baldwin's season, the growing of his relationship with Georgia coaches and other UGA commits, and prospects he's trying to bring into the fold.
https://twitter.com/cravejaaye/status/1312913607190089729?s=20
Bullard is very excited and optimistic about the start of the season for the Baldwin Braves. Despite a lot of adversity, the future Georgia secondary member said of the strange season, "It's going to be movie." It certainly wouldn't be the first time that Bullard and company overcame tough circumstances. Last year, Bullard helped the Braves upset powerhouse Cairo in the first round of the playoffs last season on the road.
Bullard has also continued to strengthen his already close bond with Kirby Smart and the Georgia coaching staff lately. Before his commitment on August 17th, I would talk to Bullard and he would mention how he was talking to Kirby Smart regularly and how genuine their relationship felt. Since that time, Bullard says that he, "talks to all of them (Georgia coaches & recruiting staff) at least twice a week. plus we're all in a group chat."
Finally, Bullard is not only talking to the Georgia staff, but also other current Georgia commits and major targets. The hard hitting and high energy UGA commit specifically identified a quarterback that he's working on bringing to Athens with him. "I'm trynna get my boy MJ Morris on board, said Bullard. Morris is currently ranked as the 3rd best dual-threat quarterback in the country and the 5th overall quarterback by 247 Sports in the class of 2022. He has been a major priority since Todd Monken came on board for Georgia and it seems a defensive commit in Bullard is attempting to lend a hand to his future OC in the recruiting department.
When watching Bullard, his athleticism and desire to compete jump off the screen. Bullard is not the biggest prospect in the world, but he's certainly efficient and affective. It's rare to see Bullard miss a tackle and he's tremendous in run support from both the cornerback and safety positions. Also, Baldwin uses him as a receiver quite often, so ball skills at the next level should be a skill that helps to boost his stock once he arrives on campus. Bullard will be an early enrollee and the way that it's looking, will be one of players that Kirby Smart will turn to to help provide depth after the Dawgs could realistically lose their entire starting secondary at the conclusion of the 2020 season.