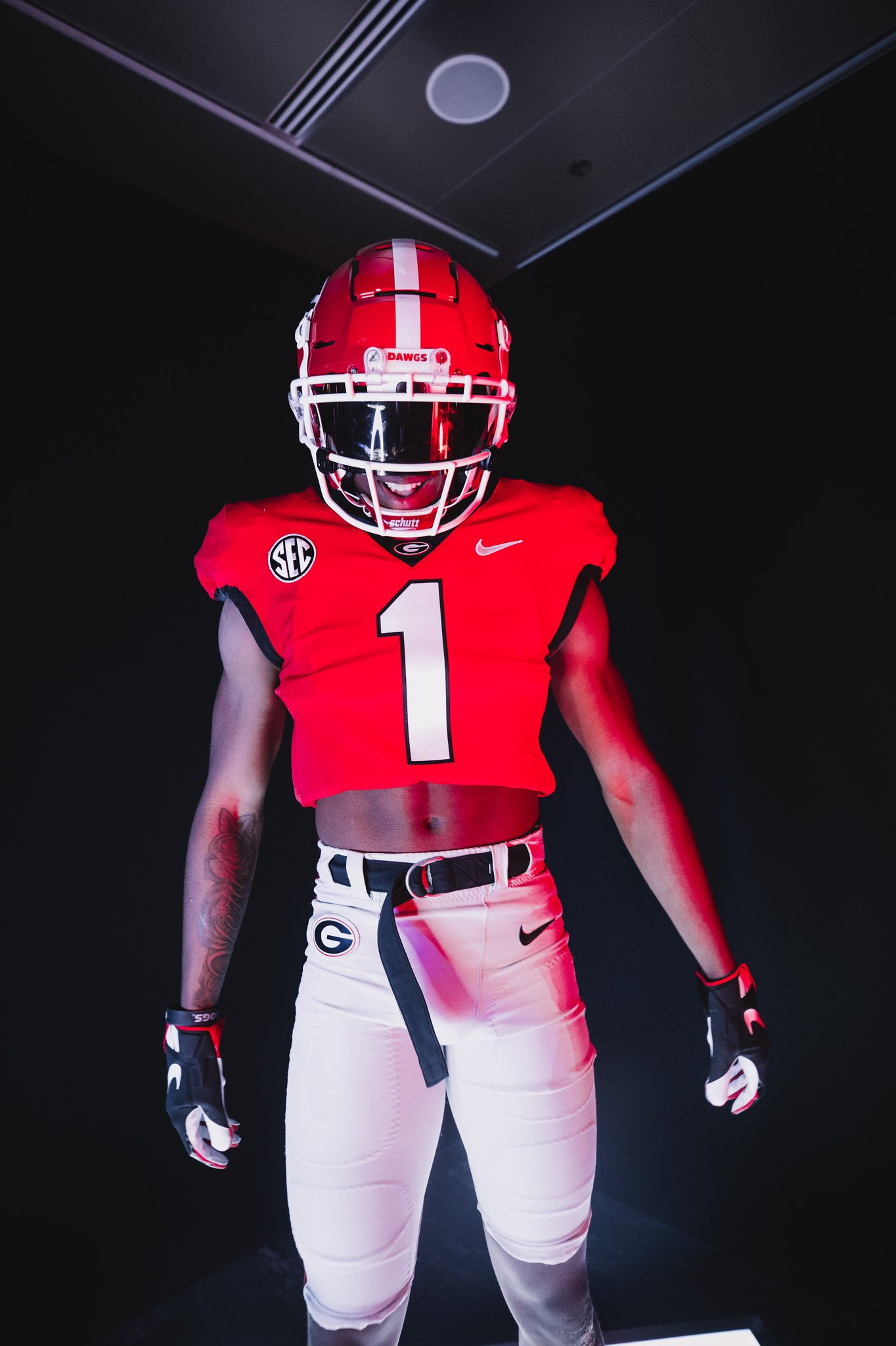 16, 17, and 18 year old young men. That is what you're dealing with as a college coach and support staff member in recruitment. Think about your decision making abilities at that age. Now add national attention and countless promises being made to you about your future and your development. Oh, but here is the catch, you don't get to actually meet the people that are going to be guiding and leading you through that development process and you cannot visit where it will take place over the next 3 to 4 years on an official basis. How confident are you that you would make a decision, one you feel really good about, and stick with it.
With the NCAA extending the dead period until May 31st, the class of 2022's recruitment process is severally behind that of any recruiting class in the modern era. There is no doubt that Georgia has held its own in the COVID era of recruiting. The Dawgs finished with the 4th best recruiting class in the country in the 2021, but most, if not all, of those players got to visit the football facilities, meet the coaching staff, and take an actual recruiting visit to Athens during their process. With the pandemic and the subsequent moratorium on on-campus and in home/school recruiting spanning the class of 2022's sophomore and junior years, there is just no way that any commitment or prediction of a commitment can be viewed as solid. If anything visits being reinstituted would certainly help Georgia who excels in the official and unofficial department as much or more than any school in the country. However, a wise man with a ton of experience recruiting as a college coach once told me, nothings matters if they (the prospect) haven't been on the campus.
Naturally, with traveling restricted to a certain extent and student athletes having to pay their own way to a school just to get a look around the campus with no involvement from the football programs, guys are going to lean toward their home state. Georgia is much more likely to have better relationships with the high school coaches in the Peach State and are likely to have had the opportunity to establish some sort of foundation of a relationship at some point more early on with in-state standouts. However, when June 1st hits, there is going to be more bolting around the country than John Candy and Steve Martin in Planes, Trains and Automobiles! With their senior year bearing down upon them at that point, recruits are going to be drinking from a fire hose at that point. There will be a lot to see, a lot to process, and a lot to weight out in their mind. All it takes is for a couple key flips from one major program to another and it starts a domino effect.
The momentum is there early for Georgia. Also, the predictions and commitments in Georgia's favor at the moment may hold across the board for all we know. It's prudent though to understand the instability of the recruiting class as a whole thanks to sheer lack of effort and credibility of the NCAA. Students are going to school now. People are working now. There is absolutely a safe way that student-athletes attempting to make a decision of large consequence and magnitude could be allowed to visits their potential new homes in order to be able be more sure about their fit. The NCAA should be ashamed of the disservice they've done to thousands of talented athletes and anxious families across all sports in the class of 2022. No doubt seeds of chaos are being sewn because of it and there is just no way to have faith in any decisions that have been made or are predicted to be made until the full allotment research and experiences are made available to this group.
Don't believe me? Just take a look at what Georgia outside linebacker target Daniel Martin had to say on the extension of the dead period.
How are we suppose to commit if we can't visit campus with football staff or talk to coaches face to face (with mask of course)? #relationships

— Daniel Martin (@Mr_DanielMartin) February 18, 2021