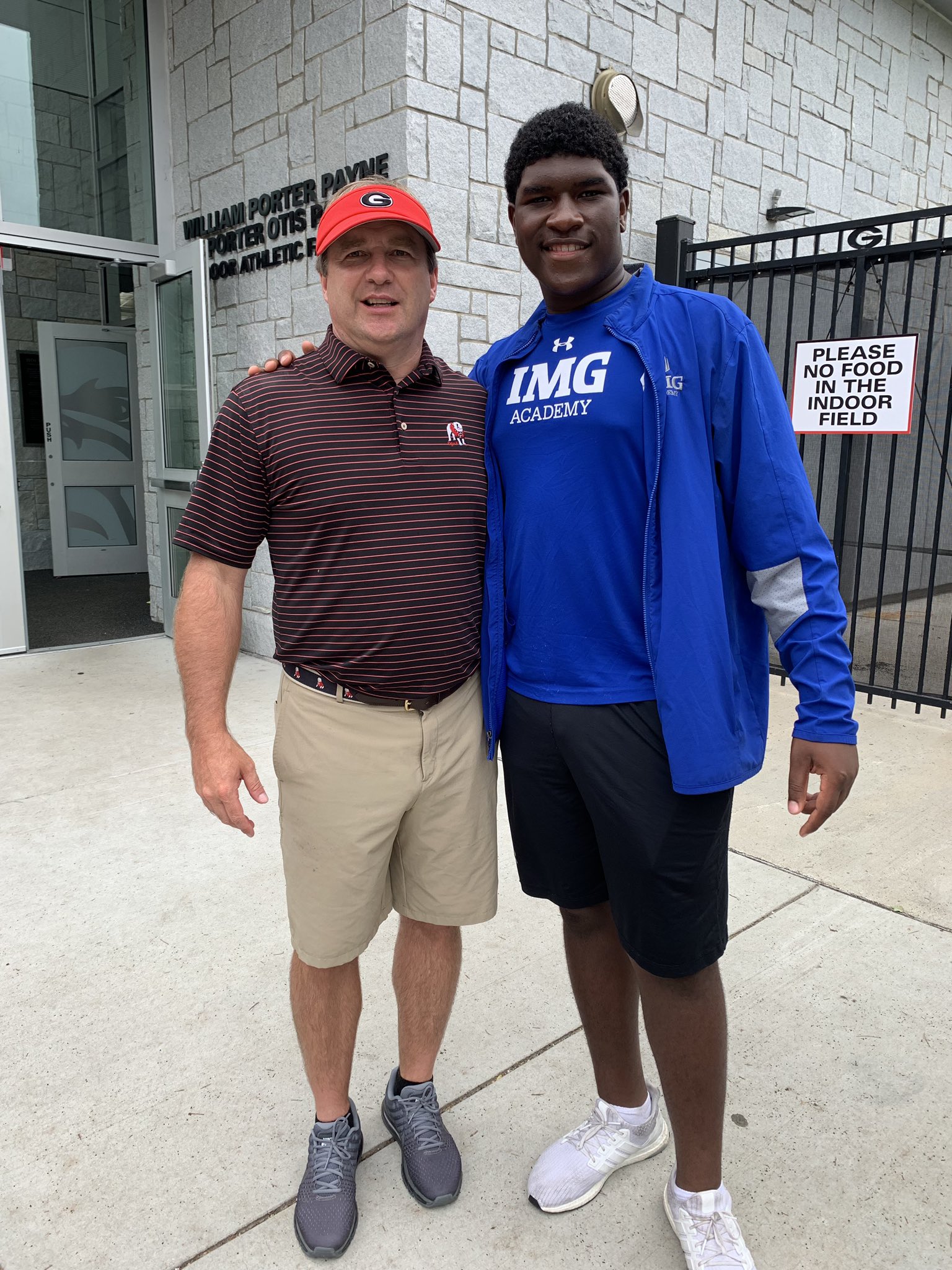 For those of you that are around between the age of 28 to 42 and were big WCW fans back in the day, then you know the big question that took the wrestling world by storm in 1997 and 1998. Who's next? That was the catch phrase that embodied the storyline undefeated streak for former Georgia Bulldog defensive lineman Bill Goldberg who skyrocketed to World Heavyweight Champion in a very short period of time. Goldberg dominated opponents in short order and all anybody wanted to know was, "Who's next?" Well it's the same question in Georgia football recruiting, especially in the class of 2022. So here are some candidates on that could be nearing decisions and that Georgia is very much so in the running for.
MALAKI STARKS – ATHLETE, 5-STAR, JEFFERSON (GA)
Starks is solidly down to three schools. Alabama, Clemson, and Georgia are all that remains in the decision process for the talented playmaker that lives less than 30 minutes from the Georgia campus. With the ability and size to play safety and even a hybrid/STAR position type role, Starks would be huge for the Dawgs to bring in. The young man could commit to one of his top 3 at any time now. I can safely say that nobody has recruited Starks harder and made it more clear how much of a priority that Starks is to their 2022 class wish list than Georgia. Starks has not tipped his hand much, but at this time I would expect that he ends up in Athens when all is said and done.
EMORY FLOYD – SAFETY, 3-STAR – HILLGROVE (GA)
Floyd has made it know that he is committing on May 7th. He's also told anybody that will listen that Georgia is his favorite school right now and Florida State is number 2. That to me, is telling enough. Georgia was the first offer for Floyd. The safety from Hillgrove High School in Powder Springs, Georgia, is true speedster and underrated prospect in my opinion and will likely be an addition to an already strong defensive back class for Georgia in 2022 joining Marquis Grove-Killebrew and Deyon Bouie. Floyd wants to honor his late Grandfather with his May 7th commitment and what better way to honor family that to go to a place that Floyd describes as feeling like family in UGA.
TYLER BOOKER – OFFENSIVE TACKLE, 4-STAR – IMG ACADEMY (FL)
Georgia is no stranger to pulling linemen from IMG Academy, or high caliber prospects of any position for that matter. Marlin Dean, Xavian Sorey, and Lovasea Carroll are all from IMG and that's just in the class of 2021 alone. Booker has built a strong relationship with the Dawgs over a long period of time. At one point Georgia was recruiting Booker as a defensive tackle and Tray Scott laid the foundation for the Dawgs recruitment of the big, athletic lineman. However it now appears that his future is solid on the offensive side of the ball and Georgia's track record with tackles going to the NFL doesn't hurt them one bit. In a past conversation I'd had with Booker, he told me he'd like to have things wrapped up before his senior season. I'm predicting Georgia as the final destination for Booker and the pipeline of Bradenton to Athens keeps flowing in a big way. Expect former teammates of Booker's to work hard on Georgia's behalf here with recruiting stiff altered due to COVID. Nobody sells Georgia better than the players in the program.