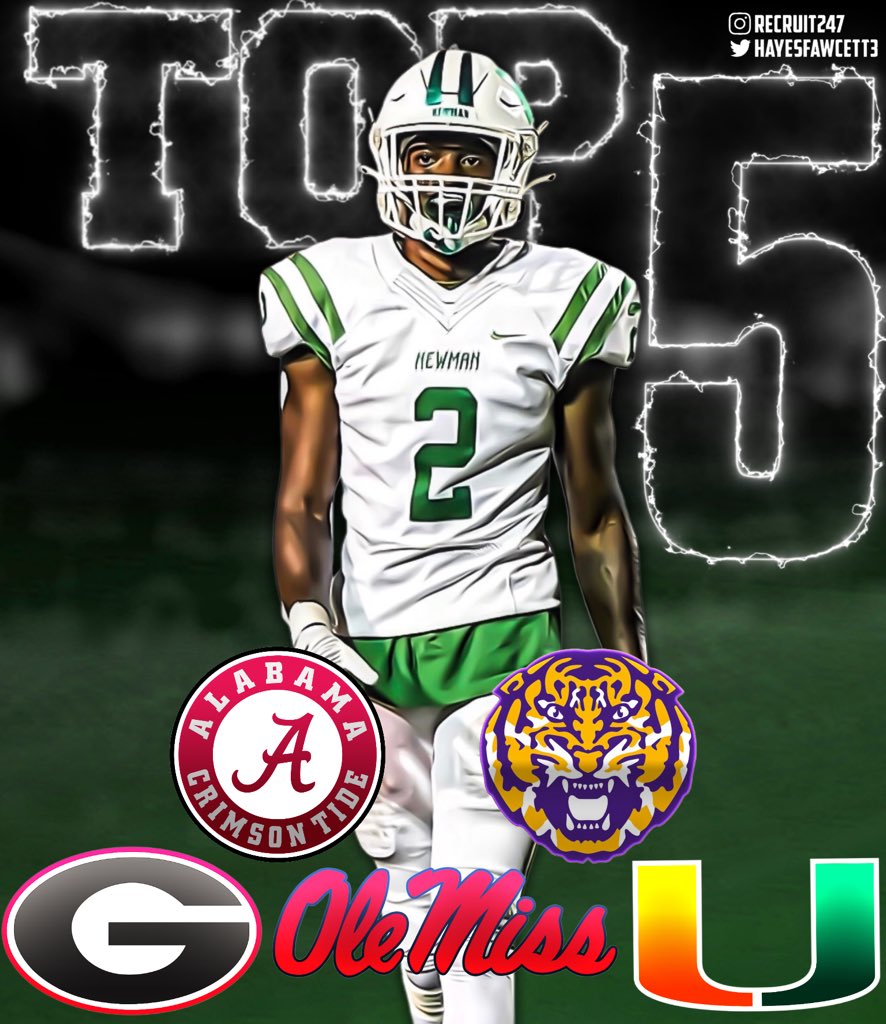 AJ Johnson is a 4-Star wide receiver out of the state of Louisiana. Johnson specifically is from the famed Isidore Newman High School in New Orleans, more on that fact later. At 6'4″ 205, Johnson is a big, athletic target that has really come into his own in the last 15 months. The talented wideout had to sit out the entire 2019 season due to transferring from McCain High School to Isidore Newman and not gaining eligibility. That did not stop some of the biggest programs in the country from noticing and offering him however.
Johnson used the time of not being on the active roster for the Greenies to add weight and build a rapport with Isidore Newman quarterback Arch Manning. Yes, that Manning family. Not only is Johnson a tremendous prospect in his own right, but it's also not a bad idea to move to the high school with likely the most coveted quarterback country in years. The exposure that Isidore Newman got due to the play of Arch Manning gave recruiters an opportunity to get familiar with Johnson and Georgia offered AJ back on April 24, 2020.
https://twitter.com/aj2woo/status/1253739053419282434?s=20
The main recruiter for AJ Johnson is Georgia Wide Receiver Coach Cortez Hankton. Hankton is a New Orleans native himself and is highly connected down in 'The Boot'. Hankton also is well known in the same NFL circles that the Manning's run in and has a good relationship with Johnson and also the staff at Isidore Newman. Matt Luke has a good relationship with the Manning family as well from his days at Ole Miss when Eli Manning was the Rebels QB. Luke's relationship will likely be leveraged here with AJ Johnson and Cooper Manning's son Arch.
AJ Johnson plays with the game with undeniable tenacity and is a strong, physical receiver. Expect Georgia to be in the thick of things for Arch Manning's favorite target going forward.
Metairie Park Country Day High School