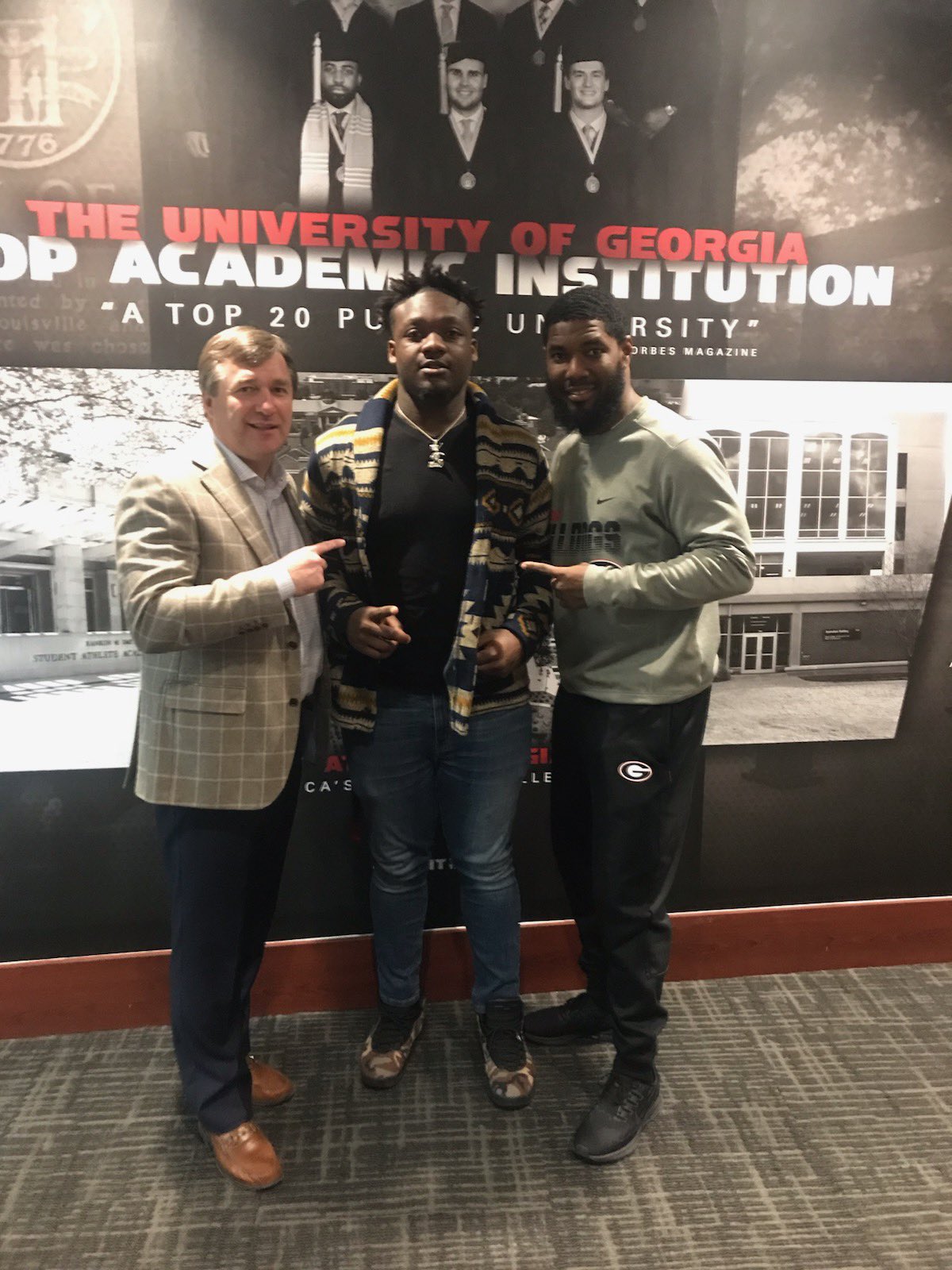 As a whole, the talent pool at the defensive line position in the 2022 class across the country is very deep. One of the best defensive linemen in the class, and also one that happens to be a high priority for the Georgia Bulldogs and Trey Scott, is Tyre West. West is a 6'3″ 280 pound disruptor along the defensive front for Tift County. If you live in south Georgia, maybe north Florida, then you're probably already aware of the dominance that West displays on Friday nights. For those that live closer to Athens, in northern Georgia, there will soon be an opportunity to see the standout defensive end play. Tift County travels to Loganville on Friday night to face off against GHSA powerhouse Grayson.
West is a game changing type player for the Blue Devils. Granted, his team will be severely outmanned as a whole, it will be fun to see West face such a quality opponent. In just 6 games, West has 8 sacks and will look to get closer to double digits verses Jake Garcia and the Rams high powered offense.
In speaking with West in the past, he makes no bones about it that Athens has a family feel to it. Even with only being a junior, West has been to the University of Georgia upwards of 10 times and he is very fond of Georgia Defensive Line Coach Tray Scott. Scott has been recruiting West intently since he started as a freshman at Tift County. By the way, that's no small feat. Tift County plays in Region 1 7A. With Lowndes, Camden, and Colquitt County all being perennial state powers, it's safe to say that by the time does get to college, he'll be battle tested. That region is a hot bed of talent that pumps out SEC prospects and West is talked about by coaches and longtime south Georgia football experts as one of the best to come through in a while.
Auburn and LSU are in the mix for West as well, but given the way that the Peach State product lights up when talking about Tray Scott, Kirby Smart, and the Georgia program, coupled with the longevity of the relationship and familiarity he has with Georgia, I'd say the Dawgs are in the drivers seat here. If you're looking to see some talented prospects, head to Grayson Friday night to see West and the bevy of phenoms that are on the Grayson roster as well.