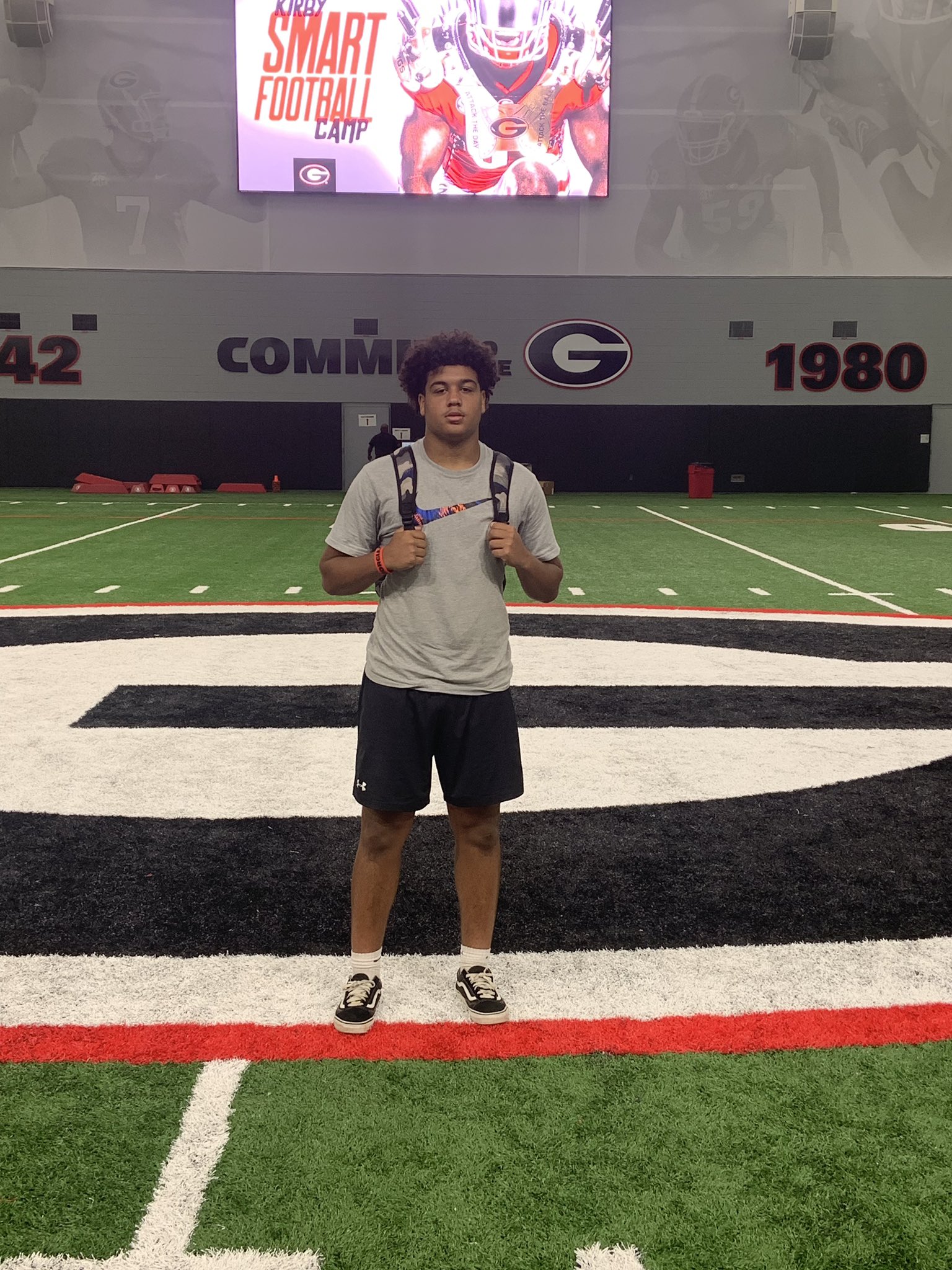 Malachi Singleton has burst onto the seen in the 2020 GHSA football season. The North Cobb Warrior quarterback is a 6'2″ 215 pound sophomore that has helped lead his team to an impressive 4 – 1 start. In fact, the Warriors upset defending state champions Buford earlier in the year and the performance of the dual-threat 2023 prospect had a lot to do with it. Singleton currently holds offers from Georgia Tech and Virginia Tech, but rest assured more are coming and recently I was able to interview Singleton and get caught up on his recruitment as a whole and the contact he's had with Georgia.
In talking with Singleton he indicated that COVID-19 has had a major impact on his recruitment. "Not having spring ball was big. I was expecting to pick up a lot of offers this spring because coaches had told my high school coaches they were coming to watch. I did end up getting Georgia Tech and Virginia Tech," said Singleton. The 2023 quarterback also said that COVID-19 put a damper on his plans to go to certain camps and visit colleges, but the stellar play and film that Singleton is putting out this fall will likely make up for that.
Singleton indicated that there has been interest by the University of Georgia. "My coaches have shared with me that Dell McGee has been in touch with them about me. There is definitely interest there. He's the recruiter for our area," Singleton shared. Also, I have spoken with sources that say Singleton is definitely a target and when on-campus recruiting restrictions are lifted I'd certainly expect to see Singleton make his way to Athens. He's already been there before for a workout and the his performance in 2020 and the potential he has will likely warrant him a closer look.
Georgia has already offered 6 quarterbacks in the class of 2023. The only Peach State QB so far to received an offer from UGA is Dylan Lonergan from Brookwood. With the schedule that Malachi Singleton has in front of that could change soon with a strong finish to his sophomore year. Ultimately, Singleton is in search of a an offensive system that fits him and a place that he can get a great education. When asked of his thoughts on Todd Monken's offense at UGA, Singleton responded, "I've been watching and I like what I see. They seem to be expanding the playbook and using a lot of weapons."
Stetson Bennett IV has certainly added excitement to Georgia's offense this year with his mobility. Singleton has that ability but at another level and in a much larger frame. The sophomore QB has also been able to deliver the ball down the field with accuracy. It's just a matter of time before Singleton becomes known on the nation-wide recruiting scene.
Sophomore Year