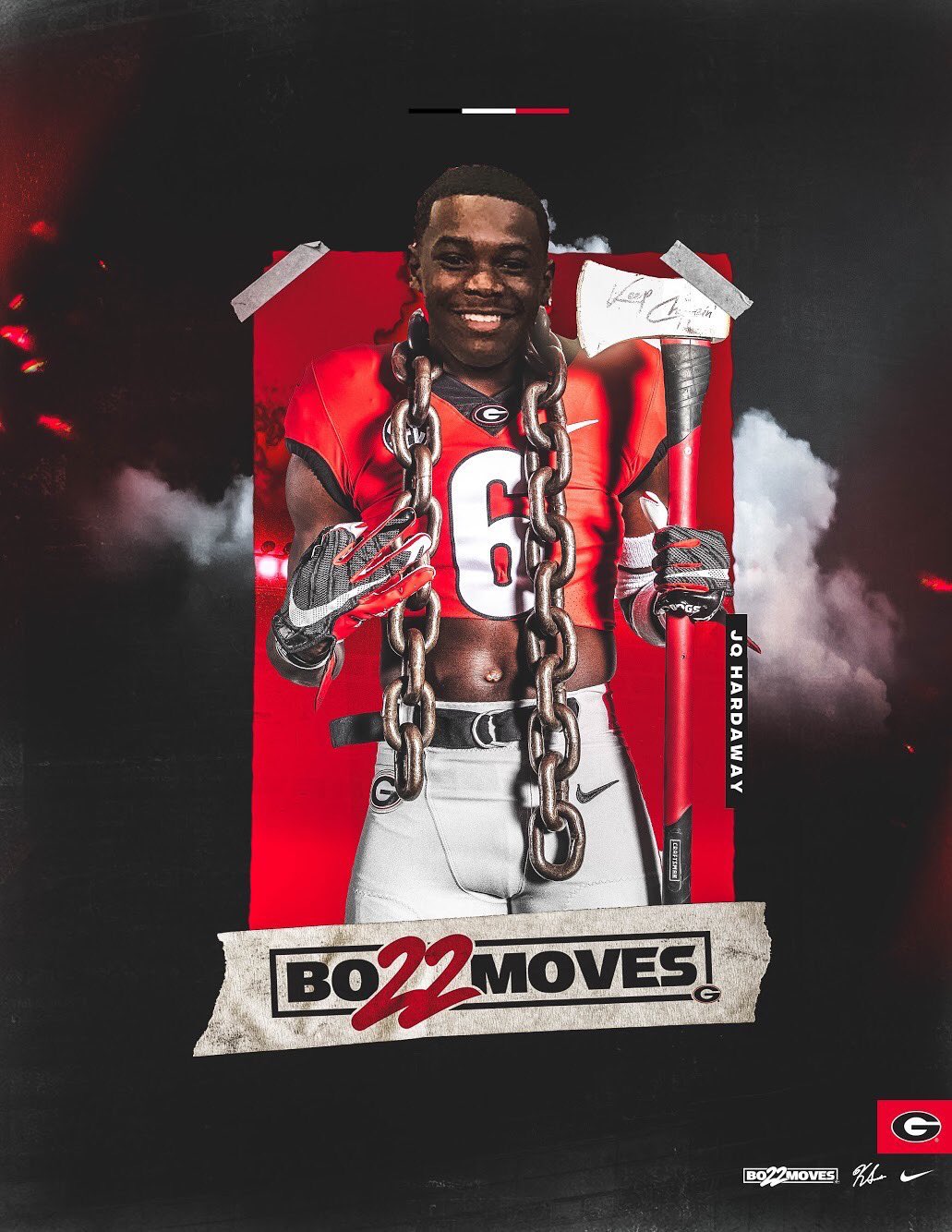 The wealth of talent in the class of 2022 that resides within the state lines of Georgia is overwhelming. In fact, as it stands now, 7 of Georgia's 8 commitments are from the Peach State. In particular, defensive back is a position that stands out in terms of the amount of talented players in the state. Georgia already has 2 commitments from DBs that are from in-state high schools, and they are in a strong position in the recruitment of a handful of more. Today we are going to look at 3 prospects that have made their names dominating in Georgia high school football that have the big home state program on their minds.
Malaki Starks is of course the biggest name of the bunch. Everyone who has kept up with Georgia recruiting knows just how big of a priority that Starks is for the Dawgs in the class of 2022. Living less than 30 minutes from the Georgia campus, the Jefferson Dragon 5-Star athlete would figure to play strong safety or the star or money positions for UGA. Starks is one of the more explosive athletes I've seen play in person. He has dominated for a tremendous Jefferson program at running back, returner, quarterback, and defensive back and linebacker during his high school career. The Dawgs are in the top 3 for Starks along with Alabama and Clemson. Sounds familiar doesn't it? In my opinion, this is the biggest recruiting battle for UGA in the 2022 class, especially given the depth at the safety position right now.
The other 2 defensive backs that Georgia has offered and finds themselves in the top groups of are Marcus Allen of Walton and JQ Hardaway of Hardaway High School in Columbus, Georgia. Neither of Allen or Hardaway is as highly rated as Malaki Starks, in fact, both appear to be severely underrated. Currently, despite holding a plethora of major offers, Marcus Allen has no stars assigned to his name and JQ Hardaway only 3. I predict neither one will finish their recruitment this way. I watched Allen play in person this year against a ridiculously talented Brookwood squad and the 6'2″ cornerback has great instincts and is a smooth operator out in space. Both offensively and defensively for the Raiders of Walton, Allen displays tremendous ball skills.
Hardaway is big cornerback at 6'3″ 185 pounds. In frame and in movement on the field, JQ reminds me of Tyson Campbell. The Hardaway Hawk corner does not mind coming up and tackling in the least out on the perimeter. JQ is a very physical player and, like Allen, stars on the offensive side of the ball as well. Georgia offered the teammate of Mykel Williams back in November of 2020 and a Top 6 group is in the works for this South Georgia prospect. Hardaway plays for the famed Hustle Inc. 7 on 7 team and that alone lets you know how he's thought of in the state of Georgia as Tony Ballard is only running with the best the Peach State has to offer in his program.