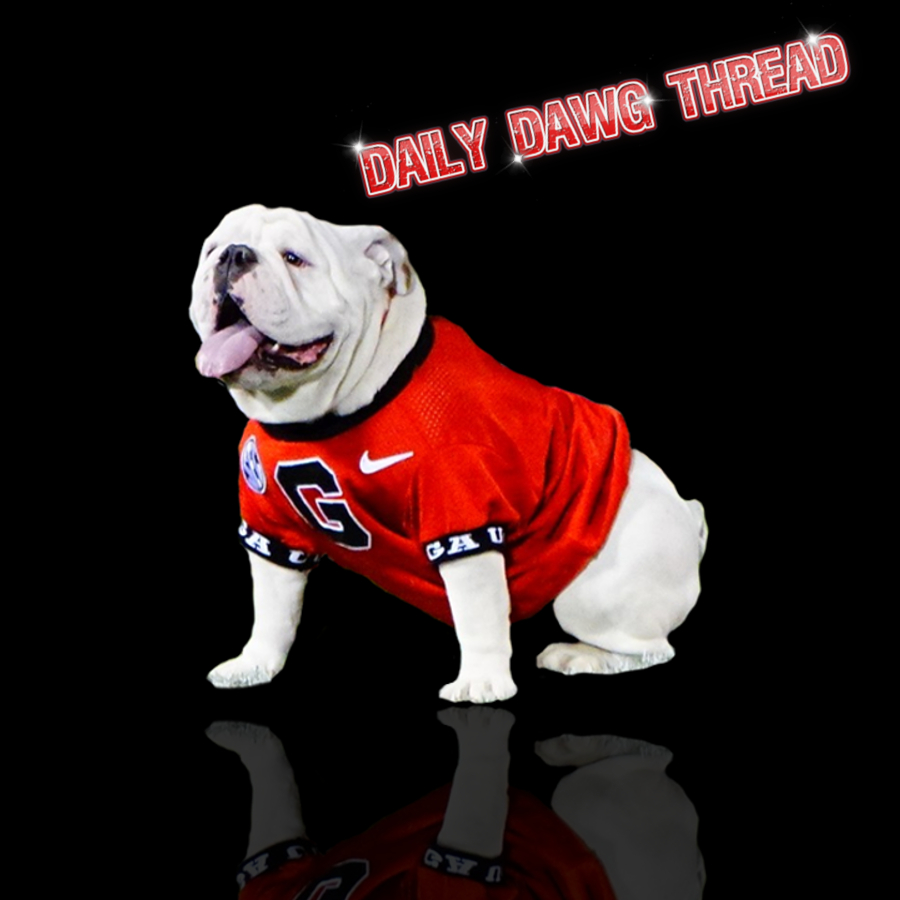 4 of the most talented players in the entire class of 2023 have announced that they'll be making their way to the Classic City in June to visit the University of Georgia and their football program. Brandon Inniss, Richard Young, Derrick LeBlanc, and Treyaun Webb are going to be making the trip to UGA from their home state of Florida. Inniss, Young, and LeBlanc are all coming on their unofficial visit on June 1st, while Webb will be making his trip on June 15th.
Richard Young and Treyaun Webb are both 5-Stars that currently play running back. Webb was originally the first player in the class of 2023 to commit to Georgia before subsequently re-opening his recruitment. The former Georgia commit remains close with Dell McGee and Todd Hartley, who would love to see Webb come back into the fold. Listed as an athlete, Webb's game could translate to various roles at the next level. Richard Young is the epitome of what a running back is and is supposed to be. Young is the top-ranked running back in America in the 2023 class and looks like a man amongst boys in 7A football in the Sunshine State. That friends are not an easy feat.
Brandon Inniss grew up playing alongside Young and Webb. In fact, the trio is quite close and has long talked about playing together in the college ranks. Inniss attended University School, the alma mater of Kenny McIntosh, his first 2 years of high school, but will be a student-athlete at American Heritage his junior season. Just as Richard Young is the top running back in 2023, Inniss is the number 1 ranked receiver in the class. The word that I can describe the game of Inniss with is smooth. Inniss has played varsity football since 8th grade and has done so with grace and fluidity. Everything that Inniss does on the field, even playing some quarterback at times, looks effortless. Inniss is well versed with the Georgia way already as he and McIntosh have talked about current Georgia running back's experience many times.
https://twitter.com/brandon5star2/status/1385045913064902658?s=20
Finally, that leaves Derrick LeBlanc. LeBlanc is currently ranked the 6th strong-side defensive end in the nation by 247 Sports but has been as high as 1st. LeBlanc is as athletic and naturally gifted as any defensive prospect in the country in 2023, in my opinion. The number of offers LeBlanc had even before his sophomore year ended was staggering. Georgia and Tray Scott have been involved in the recruitment of LeBlanc for a long, long time. The visit, which he'll take alongside Inniss and Young, could be huge for Georgia on multiple fronts. 1st, LeBlanc is terrific, and at 6'4″ 235, he's got the skill and the frame to be a cornerstone, foundational type piece to a recruiting class on the defensive side of the ball. Also, LeBlanc is very well connected. Justin Benton, Peter Woods, Tony Mitchell, and the other 3 players mentioned in this article are all close with LeBlanc. Georgia typically excels with in-person visits, and if LeBlanc's on June 1st goes well, you can bet that other highly touted and sought-after Dawg targets will get a report quickly.