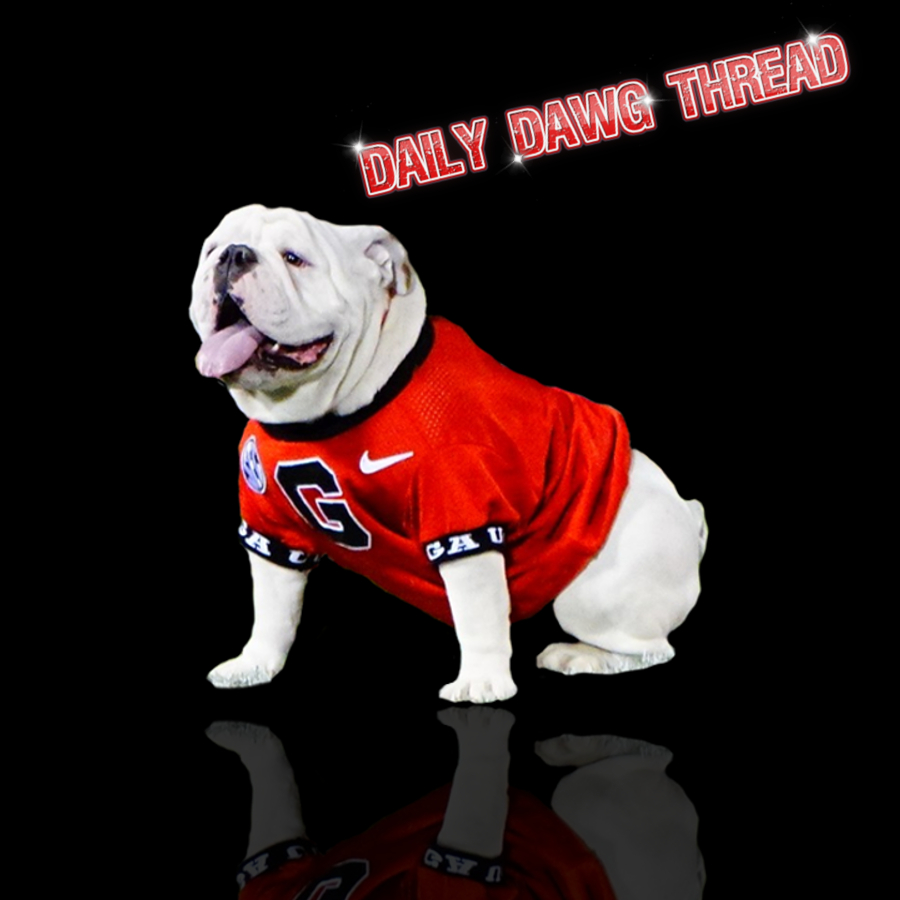 Yesterday, 5-Star quarterback from Martin, Tennessee, Ty Simpson committed to the University of Alabama. Simpson is a member of the class of 2022 and at one point in time was recruited quite heavily by the Georgia Bulldogs. Of course, all of that changed the nanosecond that Gunner Stockton decommitted from South Carolina on January 12, 2021.
I did an interview with Ty Simpson on October 4, 2020. In that interview the talented signal caller, who also happens to be son of the Head Coach at UT-Martin, talked of Georgia and their recruitment of him in a glowing and serious manner.
"Coach smart and I talk on the phone weekly. And he's just a funny guy and down to Earth guy, you know, he loves football. I think we have a lot in common with, you know, being coaches, sons and wanting to coach at our alma mater. You know, wherever I go, I want to be a coach also. Coach Monken has been a great addition to the Georgia staff and for his offensive mind and having been in the NFL and coaching some of the best quarterbacks in NFL right now. Coach Luke coming from Ole Miss. He recruited me at Ole Miss and I was very high on him there. It makes it even better that he's in Athens now."
Fair or unfair, with Simpson and Stockton set, for now, to attend the 2 premier schools in the SEC and 2 that are likely to be in directed competition for National Championships during their respective college careers, their careers and their decisions will be forever linked. I would argue that if Will Muschamp did not get fired from South Carolina and ultimately Gunner Stockton did not decommit from the Gamecocks, that Ty Simpson would have been the guy that Georgia invested the most heavily in trying to land going forward in the class of 2022. There were close family ties between the Simpsons and UGA as well. In that October 4, 2020 interview mentioned previously, Ty also shared, "My dad and the Tray Scott, the D-Line Coach are really, really good friends. Funny story, Tray Scott, his first full time job was at the University of Tennessee-Martin, so it's a small coaching world that now he's at the University of Georgia with the best defense in the country. So it's cool to have an opportunity to go there now and be able to be coached by him when he was here when I was just a little boy."
Such is the nature of recruiting. Decisions have to be made. Georgia going with Gunner Stockton, a life long UGA fan that truly loves the red and black and also is from the Peach State, makes a ton of sense. The crop of talent that the 2022 class holds in-state for the Dawgs to select from is remarkable and Stockton has long been established as the coveted star in the 2022 class. There is major name recognition there, especially by highly sought after targets like Georgia natives Kojo Antwi, Oscar Delp, De'Nlyon Morrissette, Sam M'Bake, and many more. It will be interesting to see witch 5-Star is going to be able to leverage their platform as the 2022 signal caller in a national powerhouse program to bring in the higher rated recruiting class and ultimately which one is able to bring their school a National Championship during their college career.