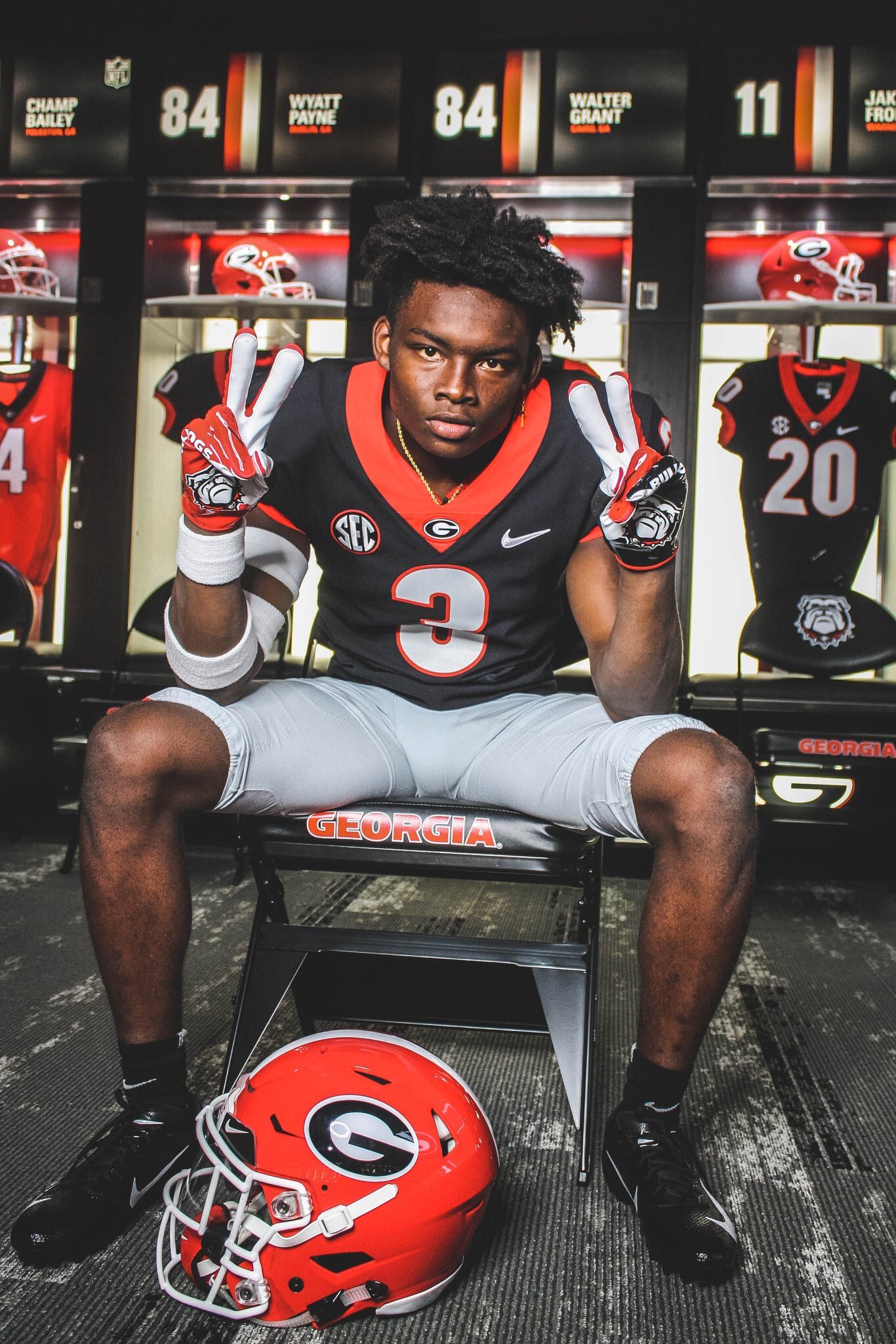 Late Tuesday night one of the most athletic players in the entire country sent reverberations throughout the college football recruiting landscape with a single tweet. Deyon Bouie, 2022 defensive back/athlete out of Bainbridge, Georgia, made it known that he is drawing near to a decision on where he will play college football. If Bainbridge, Georgia sounds familiar, it should. That is where Kirby Smart is from and the former Bearcat defensive back, turned Georgia Bulldog as a player and now Head Coach remains connected to his alma mater today.
The connection to the south Georgia town and program is a positive for the Bulldogs and provided a common ground to start things off for Smart and Bouie for certain. However, there is no denying how talented Bouie is regardless of where he is from. The 5-Star prospect was so impressive in his first two seasons of high school ball, that even coming off an ACL tear has not slowed his recruitment or made schools like Georgia waiver in their pursuit of him in the least.
The relationship with Georgia goes all the way back to Bouie's freshman year at least. The Dawgs offered Bouie on December 12, 2018, one day after he helped the Bainbridge Bearcats win the state championship. Kirby Smart was on hand, on the sideline in fact, for that game and obviously must have came away extremely impressed. Bouie had 5 tackles in the 3 overtime thriller and it would serve as a launching point for his career and recruitment.
There are many more connections to Bainbridge in the Georgia program. The Director of Football Operations for UGA, Josh Lee played at Bainbridge under legendary Georgia High School Head Coach Bob Christmas, and Defensive Graduate Assistant Nick Williams also is from Bainbridge. With the consistency that Georgia has recruited Bouie, even through injury, and the level of comfort Bouie undoubtedly feels with Bainbridge Bearcats in high places at the UGA program, it's safe to say that when Bouie does pull the trigger on his commitment, Georgia sits in good shape and is going to be hard to beat.
As a prospect, Bouie can be summed up in one word, playmaker. Whether it be at corner, receiver, or quarterback, Bouie has the type of speed, instincts, and suddenness to completely change a game on any given snap. No matter the position he is at for Bainbridge, he competes his guts out and you know that tugs at the heartstrings of fellow former Bearcat Kirby Smart. If Bouie does join the Dawgs class of 2022, he'll be the 3rd Bulldog defensive player in the class joining cornerback Marquis Grove-Killebrew and edge defender Cedric Washington.
Deyon Bouie c/o 2022 ATH