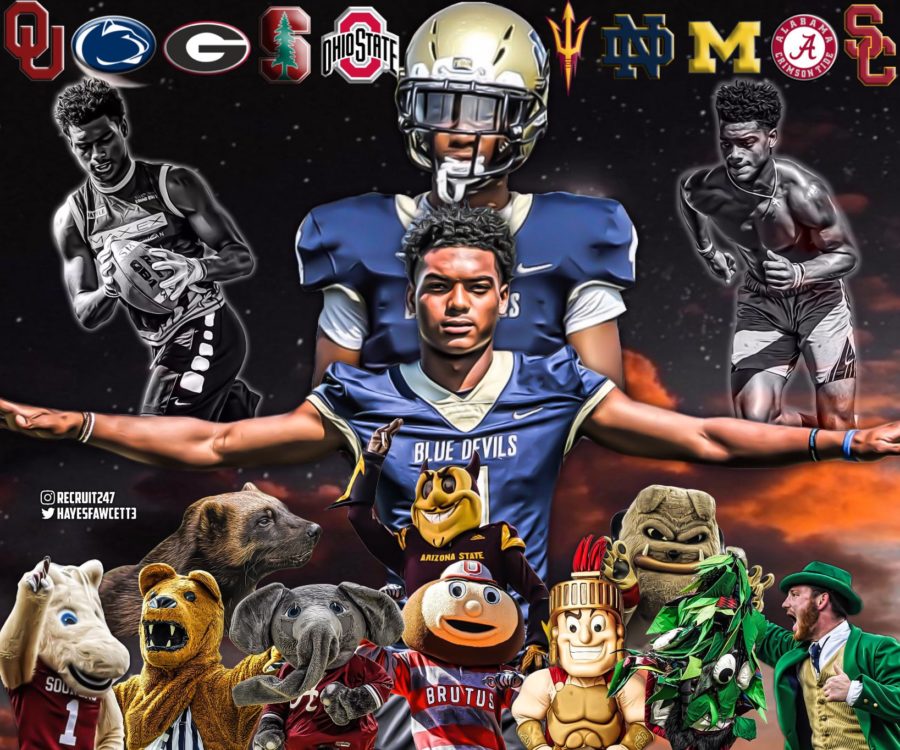 Wilt Johnson is the modern day prototype cornerback. At 6'3″ 190 pounds, Johnson can match up physically with large, George Pickens-like, outside receivers. Also, with that height comes great athleticism. The 5-Star from Grosse Pointe, Michigan is an explosive athlete that not only is stifling on defense but is a tremendous receiver and return man for his high school team as well.
Plain and simple, Johnson is the type of cornerback that Kirby Smart loves to bring in. Johnson has the same type of build as fellow former 5-Star prospects Tyson Campbell and Kelee Ringo and he is only a junior in high school. Undoubtedly Wilt has some more growing to do and it's already evident by his tackling and his blocking at the receiver position that he is not bothered by physicality.
It's also evident how badly Georgia wants to bring Johnson into the fold in the 2022 class. The cornerback from the Great Lake State was one of the first 2022 prospects to receive an edit on September 1st from UGA. September 1st is the date that FBS schools can first contact juniors in high school directly and usually indicates the high priorities for each school. Also, several members of the Georgia staff and recruiting staff retweeted their excitement and approval of making the Top 10 for Wilt Johnson.
#BO22MOVES pic.twitter.com/gNyDZKug8N

— Wílł Jøhnšoñ (@Willj1228) September 1, 2020
As can be seen in the edit Johnson released to announce his Top 10, Georgia is among a whose who of football elites. Alabama is the only other SEC to make the cut for Wilt Johnson and geographically closer powerhouse such as Michigan, Notre Dame, and Ohio State are all present as well. Michigan would seem to have a leg up with Wilt's Father Deon having played safety for the Wolverines in the early 90's. However, Georgia has made their interest clear and I would expect Charlton Warren, Dan Lanning, and Kirby Smart to make their presence known in this recruitment.