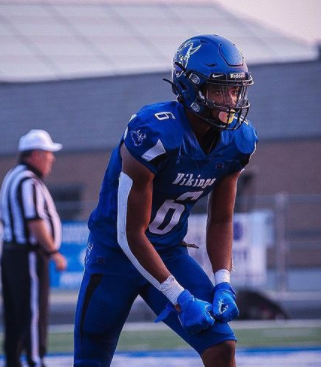 In the modern college football recruiting cycle, December's heavy lifting is done when the early signing period occurs. With that being the case, programs have been forced to identify prospects and subsequently offer said prospects, oftentimes in their freshman and sophomore years. Having said that, any time a student-athlete gets an offer from a Power 5 program just under 8 months from signing day, it's significant. The University of Georgia football program has recently extended 2 offers that carry such significance to 4-Stars TreVonte' Citizen and Darrius Clemons.
Citizen is a running back out of Louisiana, and Clemons is a wide receiver from Oregon. Both are positions of need for the Georgia Bulldogs in the class of 2022. In all likelihood, James Cook and Zamir White will be gone from Athens after the final game of the 2021 season. Also, it's a genuine possibility that George Pickens will never take the field for Dawgs again, and Kearis Jackson and Demetris Robertson will both be moving on as well. Georgia has one running back already committed in the class of 2022 in 4-Star Jordan James from Murfreesboro, Tennessee, and they're looking to add 1 more. UGA currently has no wideouts committed in the class and is in some high-profile battles for playmakers such as Denylon Morrissette, Kojo Antwi, Evan Stewart, Andre Green, Jr. and many more. Adding Darrius Clemons to the board tells you all you need to know about how interested Coach Hankton, Coach Monken, and Coach Smart are in this 6'3″ 205 receiver.
With the NCAA imposed COVID-19 extended Dead Period about to be lifted in June, visits will be key in every recruitment. I do not care if a player is committed or uncommitted at the moment. Several of the Power 5 caliber players around the country who have committed to a school have done so without ever having stepped foot on campus or having seen some of the coaching staff face-to-face. June is going to be a game-changing month, the likes of which we've never seen in the world of college football recruiting. It will not be shocking to see a slew of decommitments around the country. Prospects will fall in love with certain schools and programs' environments, and pecking orders will be rearranged. Key an eye on TreVonte' Citizen and Darrius Clemons about whether or not they use one of their officials to make the trip to Athens. Both are certainly talented, and from what we can gather from each prospect through reports, the interest is mutual.