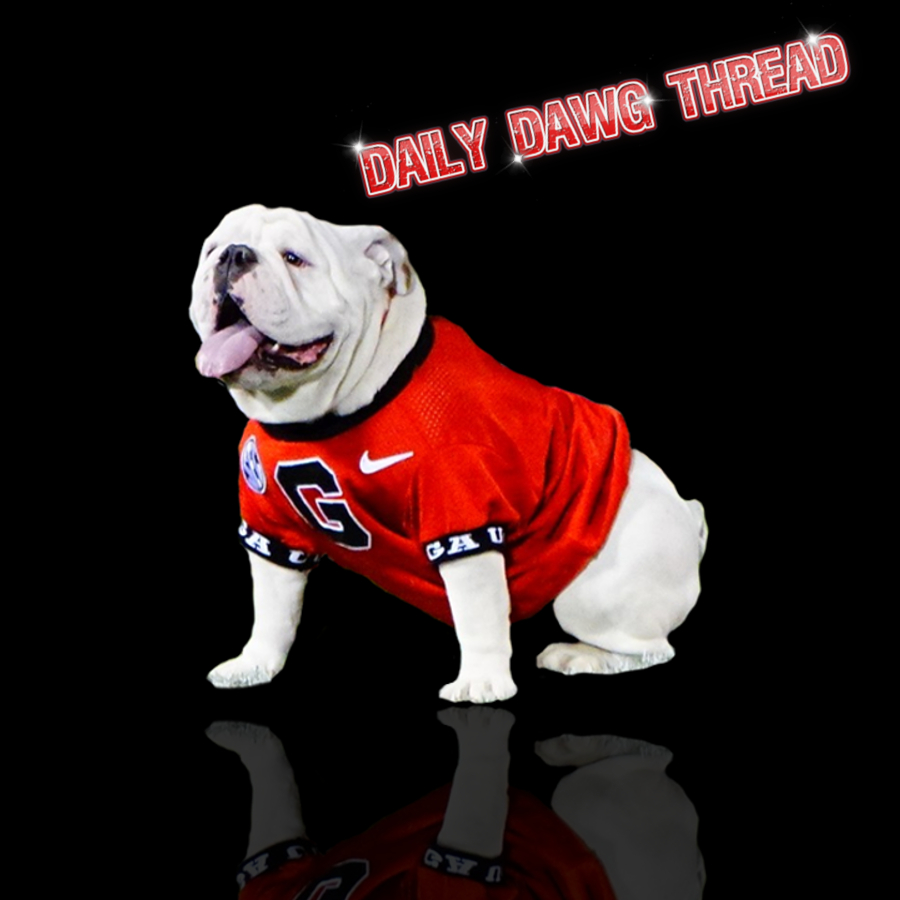 It is truly amazing how major college football recruiting never stops and also how early the recruiting process starts for some of the country's most talented prospects. Georgia is already positioned well in the 2023 class of recruits. Yes, you heard that right. 2023!
The 2023 class may go down as one of the most talent laden in history across the board. There are so many prospects that have already made an indelible impact as freshmen, and many doing so in nationally renown programs. One of the five is already committed to Georgia in Trinity Christian Academy's do-it-all running back Treyaun Webb.
Webb has been committed to the Dawgs since November 12, 2019. Yes, Webb is that talented and was pursued by Todd Hartley and Dell McGee as an 8th grader and a freshman in high school. Webb has been consistent in reaching out to some of the nation's most talented prospects in the 2023 class, and the 'Lead Dawg' in 2023 is doing his best to create a super-team around him in Athens.
One of the targets for Webb and Georgia is Bradyn Joiner out of Oxford High School in Oxford, Alabama. Yes, this is in the heart of Alabama and Auburn territory, but pulling a massive offensive line prospect from Oxford wouldn't be unprecedented. Georgia swiped up former 5-Star offensive lineman Clay Webb from Oxford in the class of 2019.
Joiner recently took to social media to express his approval of the new Georgia uniforms that were released this past week and he tagged four friends that just so happen to be supremely talented targets of the Georgia Bulldogs.
#GoDawgs 🐶 23'??? @JustinB42023 @w_treyaun @mikeygmaco @getrightderrick https://t.co/D5Og3FqXNf

— Bradyn Joiner (@BradynOL78) September 17, 2020
Justin Benton, the aforementioned Treyaun Webb, Michael Daugherty, and Derrick LeBlanc were all invoked in Joiner's social media post. Benton and Daugherty are both Peach State products starring at Newton and Grayson High Schools respectively. Justin Benton, a havoc wreaking edge defender, is a Bulldog legacy with his father Phillip Benton having played linebacker for UGA in the early to mid 90's. The elder Benton was also a teammate of Georgia Head Coach Kirby Smart.
Daugherty is extremely athletic and already one of the better cornerbacks in the country regardless of classification. Starting at Grayson High School as freshman is no easy feat! In speaking to Daugherty in the past, the talented cornerback has told me, "I grew up watching Georgia, looking up old highlights of Herschel Walker and enjoying those moments that I wasn't even alive for…. That offer means a lot to me with my grandfather having been such a big Georgia fan."
Finally, Derrick LeBlanc is a 6'5″ 240 pound defensive end and, like Webb, is a Florida native. LeBlanc is perhaps the most coveted prospect in 2023 will around 40 major scholarship offers already. Alabama, Auburn, LSU, Ohio State, Penn State, and Texas A&M are the types of powers Georgia will have to contend with for LeBlanc. With such great size, the young defensive end already does a nice job with his hands and pursues the ball relentlessly.
Having talked to several of these prospects and their family members, this is not just lip service when it comes to the interest in Georgia and in playing alongside each other. Webb is dead set on bring elite talent with him to Athens. Daugherty and Benton, being in-state guys, are receiving tremendous amounts of attention from the Georgia staff, and Joiner and LeBlanc both love the culture of the program at Georgia. It may seem early to be digging into the 2023 class, but relationships are starting to be made earlier and earlier with recruits and Georgia is laying a tremendous foundation with this quintet of uber talented high school sophomores.
Ultimate Highlights