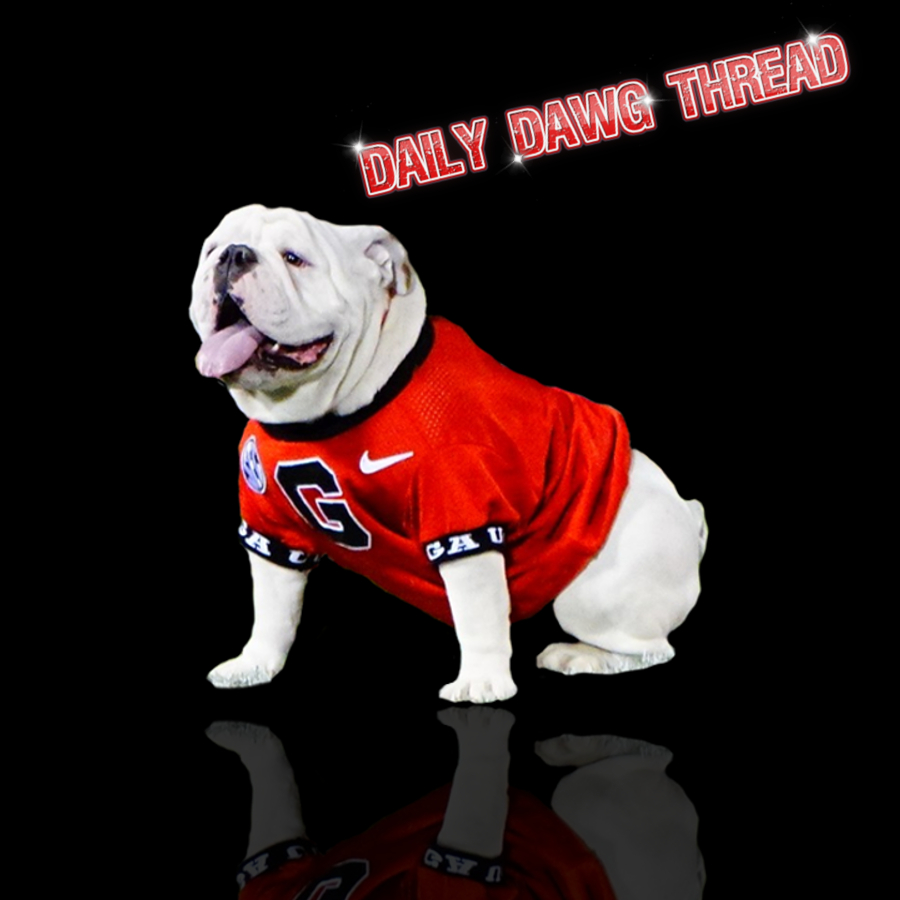 The University of Georgia football program is not in need of quantity at the receiver position in 2021 as much as they are quality. After signing six very talented wide-outs in 2020, a few of which the Dawgs will look to to produce as freshmen, Cortez Hankton, Todd Monken, and company had the luxury of being selective. Speculation held that Georgia would only take two receivers in this 2021 class. Ultimately, Georgia has ended up securing commitments from two, three stars (according to 247 Sports) who are arguably undervalued in their evaluations. In today's DDT, we delve into what Georgia is getting in Adonai Mitchell and Jackson Meeks.
ADONAI MITCHELL
Mitchell is a 6'3″ 190 pounds and is very fluid and polished in his style of play. He has great length and a nice catch radius. When watching Mitchell's film, the effortlessness with which he performs and the variety in his skill set is evident. During his junior campaign at Cane Ridge High School in Antioch, Tennessee, Mitchell was lethal in the screen game with an uncanny ability to make defenders miss once the ball was in his hands.
Mitchell has the athleticism to elevate himself above a defender and, or contort his body around a defender to secure a catch. Also, Mitchell has shown himself adept at making plays down the field, outside the hashes and numbers, and is not afraid to go over the middle and make contested catches either. At times Mitchell even serves as a Wildcat QB, and very effectively I might add. If there are 50 some odd receivers in the country in the 2021 class better than Mitchell, then it's an extremely talented class.
Don't take my word for it either. Go take a look at what, arguably, the best receiver to ever play at UGA had to say about Mitchell.
Film:
2k19 Season Highlights
JACKSON MEEKS
Meeks is that latest of the two wide-out commitments for UGA. After flipping Adonai Mitchell from Ole Miss and having that more refined, highly skilled receiver on board, the Dawgs went out and got a more physically imposing receiver in Meeks. Since tearing his ACL late in his sophomore season, Meeks was able to change his body during the rehab process and has maintained that extra muscle throughout his junior year and now into his senior season. In a recent conversation with Meeks, the three star from Phenix City, Alabama told me that he's currently at 6'3″ 205 pounds.
In that frame, Meeks has a lot of suddenness, explosiveness, and grit. Not only is Meeks a threat to create separation down the field, but he also is very hard to bring down and sheds many would be tacklers with ease.So far in his senior year he has compiled just under 450 yards receiving in 3 games and has 5 touchdowns to his credit, with another having been called back due to penalty. This type of production caught the eye of Cortez Hankton who saw the film and promptly contacted Meeks the day after his 204 yard, 3 touchdown performance against national powerhouse Hoover High School.
It is understandable that Meeks was overlooked somewhat coming into his senior year because of the injury in 10th grade and a junior year that was not what even Meeks himself expected. However, the Central-Phenix standout has firmly placed himself and his game on the radar of national recruiting evaluators now and it will not be shocking to see him climb up the rankings as the season continues.
2019 Junior Highlights
Georgia is not bringing an abundance of wide-outs into the fold in 2021, but the quality, the talent, and the upside are there.