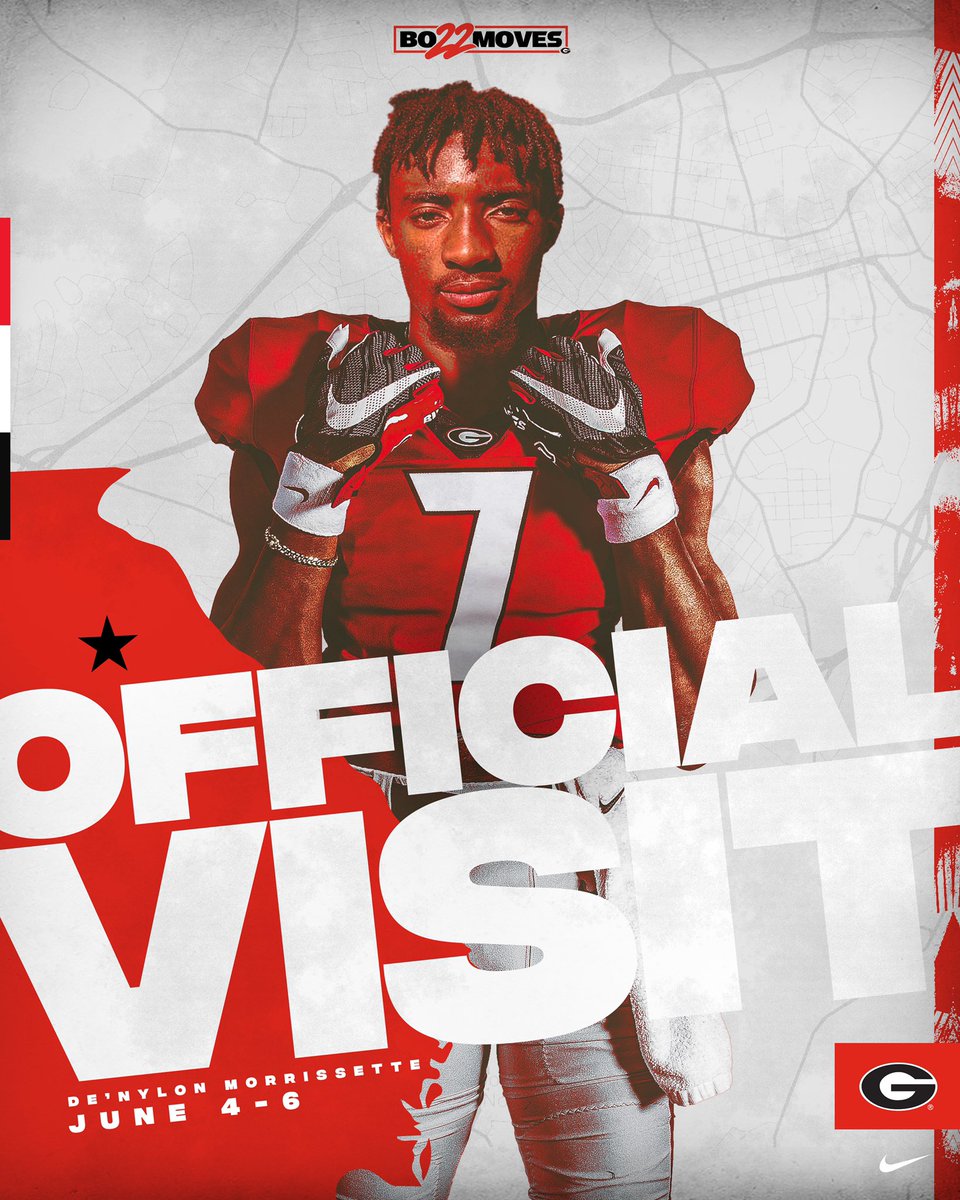 One of the top receivers in the class of 2022 and one of the top targets for the Georgia Bulldogs is set to make his commitment announcement today at 2:00 PM EST. For a long while, the recruitment of Denylon Morrissette has seemed to be a 2 horse race between Alabama and Georgia. Truth be told, early on in Morrissette's recruitment, it seems that the Crimson Tide were the overwhelming favorite to land Morrissette. However, Todd Monken, Cortez Hankton, Kirby Smart, and the UGA staff did a great job cultivating a strong, rapidly strengthened bond. Now Georgia is the favorite. Also, it's worth noting that if you listened to the RBU Podcast, then you would have seen this presumed announcement coming announcement.
Here is a clip from an episode 2 weeks ago predicting Denylon Morrissette to pick Georgia as his future destination.
Monday's release of the RBU Podcast was a 2022 Mock Class 1.0 episode for Georgia Football. Here is a clip on the WR position & top targets like @DenylonM & @0fficial_evan. Check out the entire episode here https://t.co/emfFmmNh21@JeremyO_Johnson @BD_illustrated pic.twitter.com/oWPjRV2anc

— RBU Podcast (@PodcastRbu) April 14, 2021
Georgia currently has no receivers committed in the class of 2022. In fact, most of the class has been built around defense to this point, with only quarterback Gunner Stockton and running back Jordan James being committed on the offensive side of the ball. As a physically imposing, explosive, and reliable receiver, Morrissette would be a tremendous way to begin building a 2022 receiving core that the Dawgs need to include 3 to 4 top-line prospects. The Brookwood High School standout is 7-on-7 teammates with Gunner Stockton, and current UGA cornerback commit Marquis Groves-Killebrew. There is no doubt that if Morrissette does pick Georgia, his Hustle Inc. brethren will have had a lot to do with it.