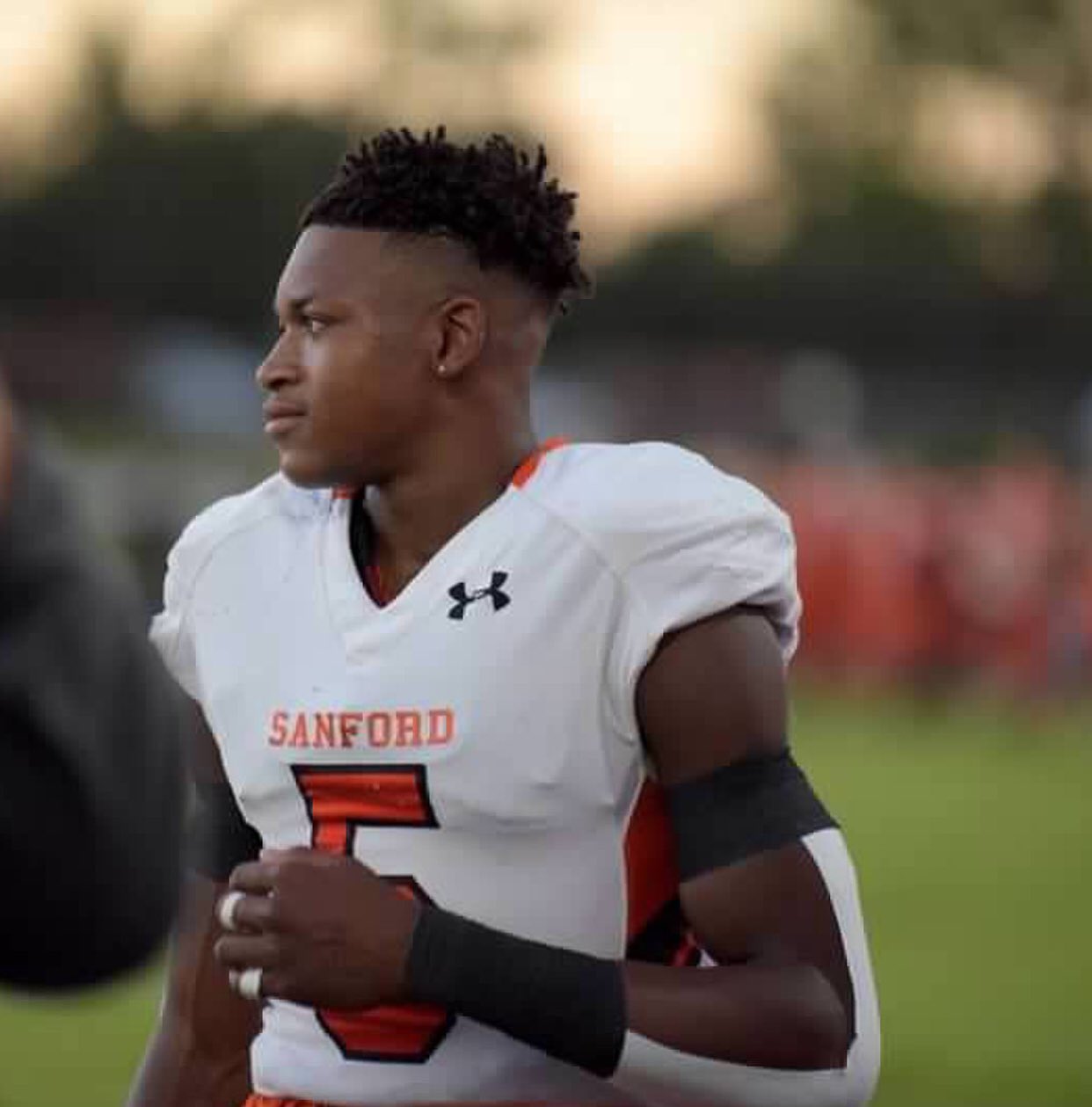 The Georgia Bulldogs are currently sitting at 19 verbally student athletes in the 2021 recruiting class. 9 of the 19 are on the offensive side of the ball, with 4 of those 9 being offensive linemen. The Dawgs figure to sign 23 recruits in the class in total. Signing 2 less than a full class leaves room for a transfer, or a couple of transfers. Of the 4 suspected spots remaining, the defensive targets abound. Maason Smith and Korey Foreman are still being pursued of course, along with other blue-chip defensive targets like Nyland Green, Xavia Sorey, Terrion Arnold, Shemar Turner, Elijah Jeudy, and Byron Young. Obviously the Dawgs don't have room for all and wouldn't end up with all if they did.
I personally had thought that the Dawgs had resigned to the fact that if they were to sign another offensive player in the class, it would running back Donovan Edwards. Anyone who follows recruiting for Georgia even remotley close knows that Dell McGee has pursed the 4-Star from Michigan very intensely. Now, with just a couple weeks to go before early signing day, it seems there is more than just Edwards on the radar for UGA on the offensive side of the ball.
Georgia recently offered Jimmy Horn Jr. Jimmy is a 5'9″ 160 pound, no star wide receiver. Obviously at that size, for the Dawgs to have the genuine interest that they do, Horn Jr. can fly! He's an undersized track/basketball/football guy at Sanford High School in Florida. Much like a Mecole Hardman or an Isaiah McKenzie, Horn Jr. has game changing speed and, despite not having another Power 5 offer, an interview with Horn Jr. via DawgNation and Jeff Sentell appears to indicate that the offer from UGA is fully and mutually genuine, and that the Dawgs are very likely to sign Horn Jr.
Now, there are so many ways to manipulate scholarship numbers, and Kirby Smart is a master of all of them, Georgia could sign Horn Jr., Edwards, and a trio or so of the defensive guys prospects mentioned earlier. If Kirby Smart brings in more than 23 in this class, then it means somehow the numbers have been work with a blue shirt, gray shirt, or preferred walk-on status.
No matter how it gets done, it's clear that Georgia is serious about taking another receiver in this class. Could it be an indication that they won't add another safety (Elijah Sabbatini reaffirmed him commitment to Ole Miss this week)? Could it be they know that Donovan Edwards is bound for another program and they're content with taking just 1 back in 2021? Only time will tell, but much like Ladd McConkey in 2020, a speedy, somewhat underrated, wide out is looking like a late addition to the class.