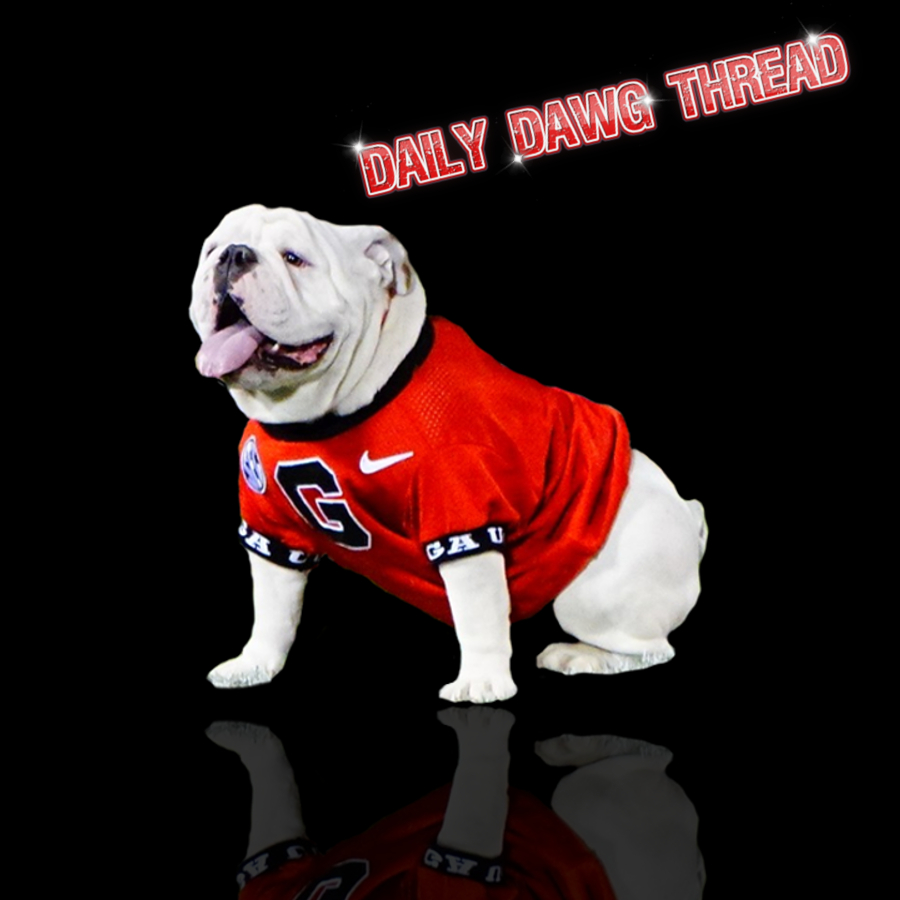 Georgia lost one of its formerly 13 commitments on Monday in outside linebacker Donovan Westmoreland. Westmoreland is a very athletic player and packs a punch with his 6'1″ 210-pound frame. Still, that athleticism and striking ability are now on their way to Columbia, South Carolina, like the Griffin, Georgia native Westmoreland decommitted from the Dawgs and subsequently and immediately committed to the Gamecocks. Honestly, nobody involved in the reading of this article today, or the writing of it for that matter, was directly involved with the conversations back and forth between the Georgia staff and Donovan Westmoreland leading up to the turn of events that saw Westmoreland trade his future red and black for garnet and black. It would be unfair to Georgia staff and Donovan Westmoreland, an excellent and hard-nosed football player, to speculate on the situation and who initiated this parting of ways. However, what is fair is speculating on who could be the next great EDGE player to join the 2022 Georgia football recruiting alongside Darris Smith of Appling County in Georgia.
In Georgia's defensive scheme, the line is often blurred between outside linebacker and defensive end. The truth is, not every prospect fits in the clean and tidy boxes that recruiting services try to put them in. For one, these prospects will add weight, drop weight, and potentially even continue to grow in general at the next level. The main things to know are whether or not a prospect can naturally rush the passer, possesses length and leverage, is relentless in pursuit of the ball, and if they'll use their hands and show a willingness to take on blocks and stop the run. If a prospect can do and, or meets 3 or 4 of those criteria, they're going to rack up offers, regardless of whether it is a stand-up outside linebacker or having their hand in the dirt. The desire skill set remains the same. Said prospects just might be used in different personnel groupings or scenarios depending on their size. In my opinion, from what I've gathered in talking to prospects and their coaches and reading the proverbial tea leaves, 5 prospects should be focused on with which there is a healthy mutuality of interest between them and Georgia.
Enai White, Jeremiah Alexander, Shemar Stewart, Jihaad Campbell, and Derrick Moore are all prospects that Georgia is very actively recruiting. Derrick Moore was offered by the Dawgs on May 2nd and has connections to the Dawgs via the newest Georgia 2022 commit, Denylon Morrissette, and 2021 signee Jamon Dumas-Johnson. Both Morrissette and Dumas-Johnson were teammates with Derrick Moore (6'4″ 245) at St. Frances Academy in Baltimore, Maryland. Moore, Jihaad Campbell, and Enai White are the prospects that Georgia has most recently gained the most traction with. Especially with Jihaad Campbell, who is at ground zero, so to speak, for the Dawgs in the 2022 class, IMG Academy. Georgia is a major contender for Campbell.
Jeremiah Alexander and Shemar Stewart are 5-Stars that UGA has long been cultivating relationships with. It is worth noting that programs like LSU and Alabama are highly coveting Alexander and Stewart. Ultimately, those 2 decisions could go a long way toward determining the outcome of the 2022 recruiting class for Georgia in terms of rankings. 4-Star Enai White is set to make an official visit to Athens the weekend of June 11th – 13th, and between now and then, it seems that the Dawgs have some recruiting help on their side. Fellow Philly product and West Virginia transfer to UGA Tykee Smith was encouraging White quite publicly to commit to the G. If this were to come to fruition, it would not be the first major prospect for the Dawgs to land from The City of Brotherly Love. In addition to Tykee Smith, former Dawgs and now NFL talents Mark Webb and D'Andre Swift were both from Philly.
https://twitter.com/younggbenji0/status/1389333162120159235?s=20
With a crazy, jam-packed, COVID-19 unrestricted summer coming, there are sure to be more highs and lows for the Georgia football recruiting class of 2022. However, with the 5 potential edge rushers and more that will surely emerge as premier talents and targets for the Dawgs in the summer, it would seem that Georgia will be doing just fine in their replacement of Westmoreland. I look for the Dawgs to pick up at least 2 of the 5 mentioned and securing the #1 spot in the class in doing so.