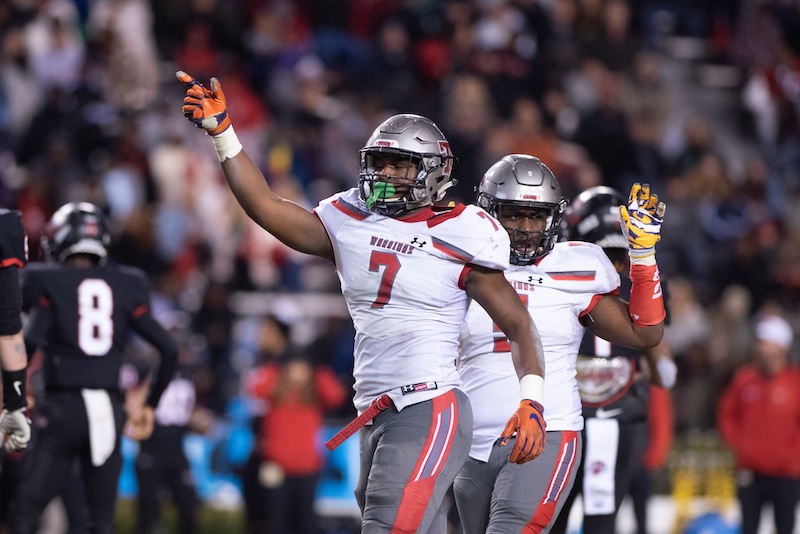 Recruiting never stops. Now that the majority of the hay is in the barn, so to speak, with the class of 2021, the classes of 2022 and 2023 are coming squarely into focus and things are moving at a rapid pace. As the high school season, in most states, has concluded, top prospects are getting a chance to reflect and take inventory of their recruitments. Decisions are starting to be narrowed down and Georgia has recently found themselves in the thick of things for some high profile targets. Today we look at a trio of 2022 playmakers with Georgia on their mind.
KOJO ANTWI – 2022 WR – LAMBERT HS – CUMMING (GA)
Antwi is a player that Todd Monken is directly recruiting. Antwi is one of the first prospects that Monken got in touch with upon moving to Athens as the Georgia Offensive Coordinator. Being an extremely talented and fluid wideout from northeast Georgia, it's safe to say that Georgia will be all in on Antwi over the next year. Antwi told me in a conversation that Monken brought up the name Desean Jackson to him when discussing his game. Antwi is certainly an explosive wide out and being used like Desean would be a great thing for Antwi and UGA should he come aboard.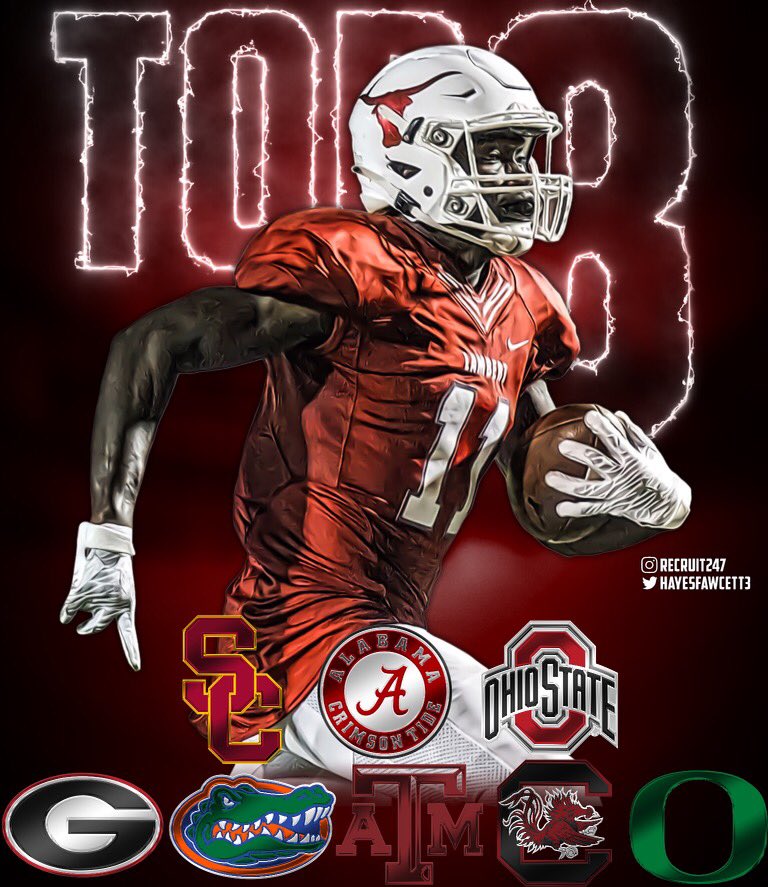 JEREMIAH ALEXANDER – 2022 DE – THOMPSON HS – ALABASTER (AL)
Alexander is one of the most talented and dominating prospects in the entire class of 2022 bar none. The edge defender is unbelievably disruptive and can play the run and rush the passer equally well. At 6'2″ 235, Alexander has the size to fill several roles at the next level and there is no doubting that with the tenacity and physicality that he plays with, Alexander can be a contributor at the school of his choice early on in his career, if not immediately. Once committed to Alabama, Georgia is viewed by many as the school with the inside track for the 5-Star at the moment.
SHAZZ PRESTON – 2022 WR – ST. JAMES HS – SAINT JAMES (LA)
Simply put, Shazz Preston is a go to, number 1 receiver, and he knows it. Heck, everyone knows it. It painfully evident when watching film of St. James High School play that when they need to convert a 3rd down, the ball is going to find it's way to Preston. More often than not the 4-Star receiver is conveniently placed right at or beyond the line to gain. That's the kind of young man Preston is. He's a leader and he has awareness and toughness to match his tremendous athleticism as a receiver. Georgia has the Louisiana connection with New Orleans native Cortez Hankton. Hankton recruited Preston's older brother who plays at Mississippi State when he coached at Vanderbilt and has a solid foundation and relationship with the family. Georgia is solidly place in the top 10 for Preston.