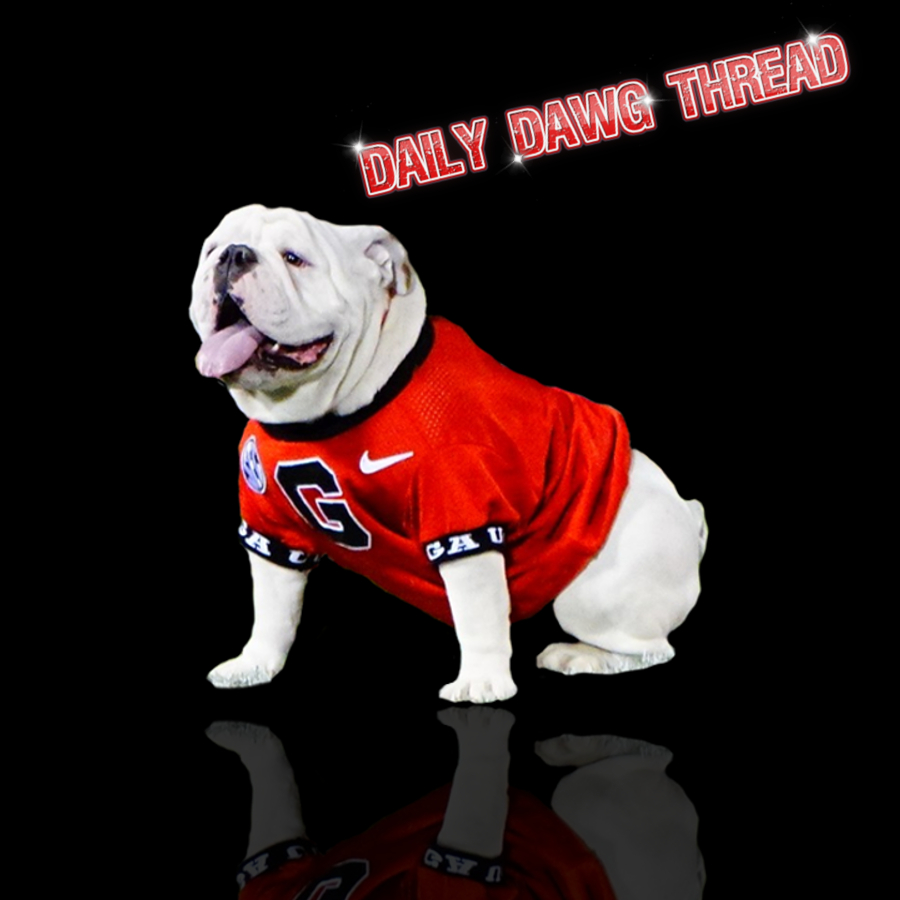 The University of Georgia football program reversed a trend in the class of 2021. In the previous years, the commitments and eventual signees in classes under Kirby Smart had been geared much more toward players outside the state lines of the Peach State. In fact, in 2019 and 2020, UGA signed 35 players of their 49 signees overall from outside of their home state. So for 2 recruiting cycles, only 28.6% of the signees were from Georgia. In 2021, the Dawgs brought in 12 players out of the 20 they signed that were originally from the state of Georgia (60%). The 2022 class is continuing this trend to an even larger degree. 7 of the Dawgs' 8 commits in the 2022 class are from Georgia and that number is going to increase quickly in the coming weeks.
Now, I'm not going to pretend to have been in strategy meetings for the Georgia coaching staff or recruiting department. I do not know the exact reasons why UGA went outside their own state borders so often in 2019 and 2020 to bring in scholarship players. It's quite possible that those 35 out of state prospects turned signees were simply the best available players and Georgia was just successful in convincing them that Athens was their home. It's also possible that the overall talent level in the state had a 2 year dip in the eyes of the Georgia staff. Ultimately, we will never know the true reasons, but one thing we do know is that the class of 2021 and the class of 2022 have and will be heavily impacted by COVID-19 and the restrictions the NCAA placed on recruiting.
When coaches weren't allowed to travel to players and their families and couldn't go in the home of a prospect form Las Vegas or from New Orleans, it changed things. When many out of state targets could not come visit Athens on one of the famed, red carpet and escalade laden, official visits at Georgia, it changed things. The Dawgs focused on student athletes that new the Georgia brand well. The class of 2021 had a majority of targets that grew up watching the Dawgs as their home team and having seen a lot of success from UGA, especially in their middle and high school years. Also, in talking with several former and current recruits recently in the 2021 and 2022 class respectively, I've learned just how important testimonials from players on the 2020 Georgia team were to players that came and visited Athens on their own dime, whether it be to see the campus or having come to watch a game.
People criticize Kirby Smart for certain things at time, but one thing that will never be said about Smart is that he's not a players coach. Recruit after recruit tells me how big the current Georgia players at the time of their recruitment are to their evaluation of UGA. I've had recruits tell me how James Cook, Eric Stokes, John FitzPatrick and others told them in conversations that Georgia cares about how they develop off the field and will prepare them for the pros. That coming from a player currently on the roster for a recruit is huge. It shows trust in the staff. Now, Georgia has added a class in 2021 that has infused the roster with 12 more guys, 15 counting PWOs, from the Peach State. Each of which has connections to players in the class of 2022. An example being Dylan Fairchild with high coveted tight end from West Forsyth Oscar Delp. Also, with Gunner Stockton on board in the 2022 class, it will be the 2nd straight recruiting class in which a "Georgia Boy" is the leader of a UGA recruiting class at the quarterback position.
Who knows it the dead period with be lifted on June 1st as the NCAA says? I'm not real confident based on how the governing body of major college athletics has handled things to this point. That being said, today's student athletes are great assets in recruiting and I think a Georgia-native heavy class of 2021 and already loaded class of 2022 can play big into landing commitments from the classes of 2022 and even 2023. Both of which are loaded when it comes to in-state talent that the Dawgs would love to keep at home.