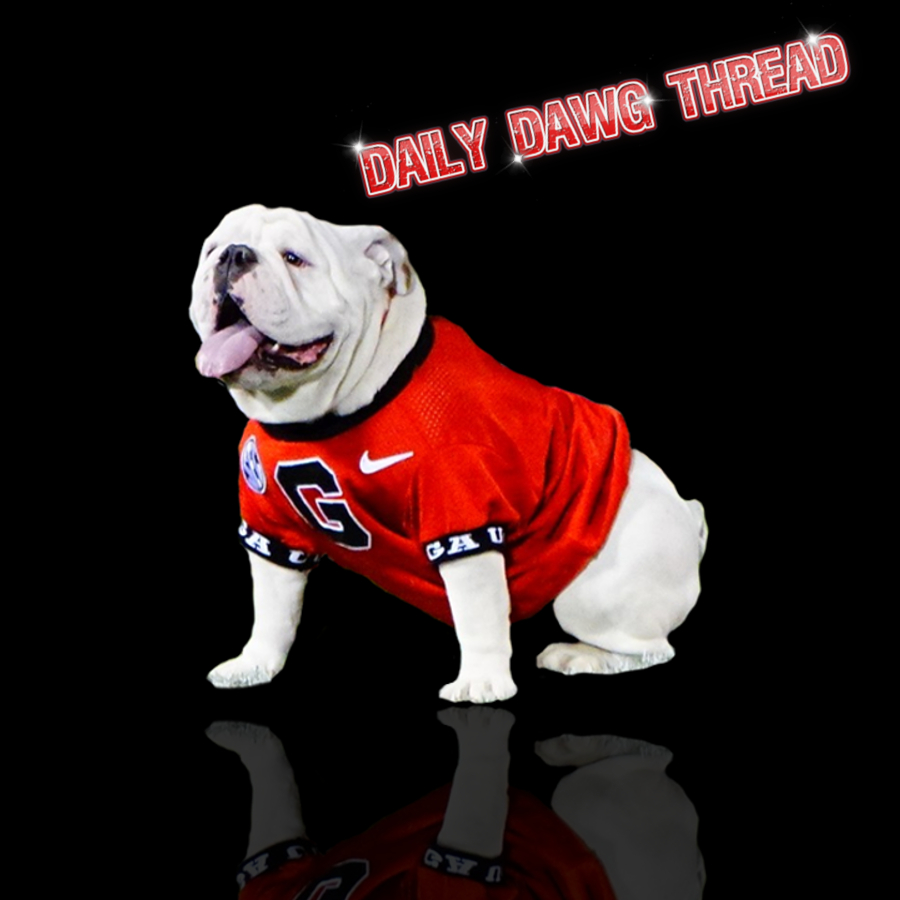 The NCAA Transfer Portal has become the Wild West of college football. Once players enter the portal, they are then allowed to be contacted by coaches. Of course everyone knows that Arik Gilbert is firmly in the sights of the Dawgs and contact has definitely been made, but it seems that there could be some complications with the transfer process for Gilbert currently and it may take a while to work through those and ultimately make a decision. In the meanwhile, let's focus on the defensive side of the ball. The Dawgs would welcome another linebacker and also an additional member or 2 to the secondary. Today we focus on 5 players in the portal with ties to UGA and the Georgia coaching staff.
First up is Kivon Bennett, a linebacker transferring from Tennessee. Bennett will be a redshirt senior and has played in 20 games in 4 seasons at Rocky Top. During his tenure with the Vols, Bennett recorded 52 tackles, 13.5 for a loss, and added 6.5 sacks. Bennett is listed at 6'2″ 245 and could serve as a nice addition on the edge with SEC experience. Bennett was recruited hard by Alabama out of High School and also had an offer from the University of Georgia. Of course there would be a need for a waiver if Bennett does decide to transfer, especially inside the SEC, but I'm sure a malfunction with a folding chair or some other rudimentary piece of everyday houseware or equipment could be arranged to help the cause.
Christian Tutt, Eddie Smith, and Robert Barnes are all defensive backs. Christian Tutt is transferring from Auburn and is a Georgia native out of Thomson. A high school All-American, Tutt ended up spurning the recruiting tactics of then Georgia Defensive Coordinator Mel Tucker. However, being an in-state guy and having the familiarity with the school through his high school recruitment process, it wouldn't be a shock for Georgia to reach out here. Tutt is a corner and experience at that position would certainly be welcomed by the Dawgs. With COVID and all the extenuating circumstances of a coaching change at Auburn, it wouldn't be difficult to obtain a wavier I wouldn't think.
Eddie Smith had an offer from Georgia out of high school just like Tutt and Bennett. A native of Slidell, Louisiana, Smith saw minimal if any action for the Crimson Tide during his time there. However, a lot can be said for being a part of a program like that and also practicing against several pro-bowl and all-pro caliber receivers everyday. Nothing to bank on here, but definitely wouldn't be out of the realm of possibility to see Georgia reach out, especially given the many connections between the 2 programs.
Lastly, and keep in mind these are just defenders with Georgia ties that are actually in the portal, we come to Robert Barnes. Barnes was was a member of the class of 2017 for Oklahoma. Yes, he's been around for a while. In fact, early on during high school, Robert Barnes was recruited by none other than Kirby Smart when Smart was the defensive coordinator at Alabama. So there is some familiarity there. Barnes is the only player mentioned so far that would not require a waiver, he's immediately eligible. In 27 career outings with the Sooners, Barnes recorded 77 tackles and had 2 interceptions.
Now that all the return/go decisions have been made by Georgia players from the 2020 squad, expect to see and hear about Georgia beating the bushes in the portal. There is no denying that an experienced linebacker, a corner, and possibly even a safety would go a long way toward further fortifying one of, if not the, most talented rosters in all of college football in 2021.