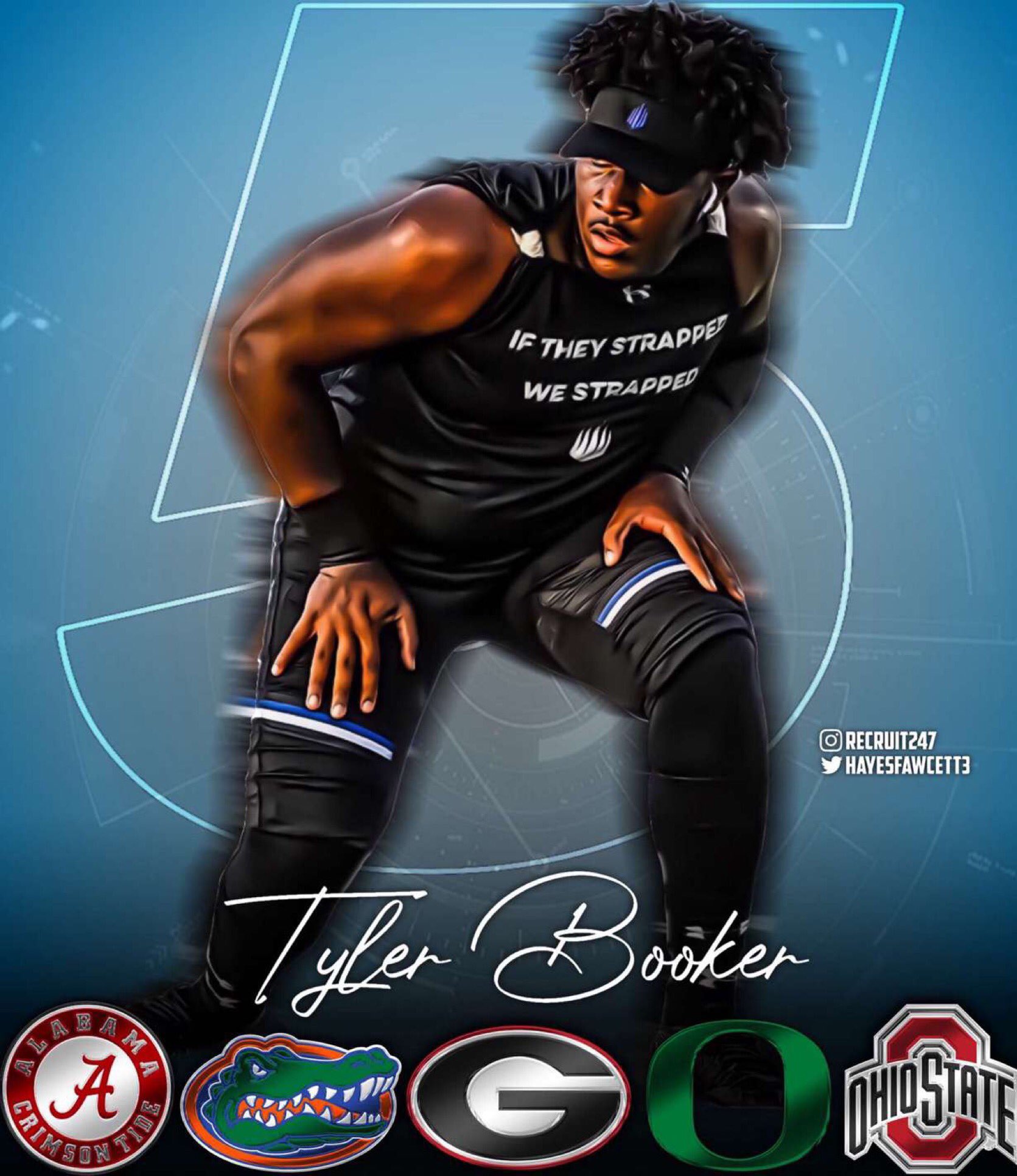 The top target on the offensive line in the class of 2022 for the Georgia Bulldogs is Tyler Booker. An extremely athletic offensive tackle, Georgia originally offered as a defensive lineman, has whittled his immense recruitment process down to 5 schools. UGA sits prominently in the middle of the quintet, with Alabama, Florida, Oregon, and Ohio State making up the other 4.
There is no question about it. Much like Amarius Mims was for Matt Luke and the Dawgs in 2020, Tyler Booker is offensive lineman that Georgia covets the most and will push all their chips to the middle of the table for. Booker is scheduled to visit Athens on the weekend of June 18 – 20. Of course, every prospect gets 5 officials, so each of Booker's top schools will likely be graced with his presence at one point or another this summer. However, it is worth noting that Georgia has dominated in the 2021 recruiting cycle to this point, and that is without the benefit of the strong suit for Georgia Football recruiting in the Kirby Smart era, on-campus recruiting. Booker and others will see brand new facilities that will just have been completed and get full red and black carpet treatment. Georgia is strong in the recruitment of Booker, and the IMG product recently told me that he knows, "Matt Luke is a coach that's going to put me in the league."
Find out my prediction for Tyler Booker's commitment and the rest of the class of 2022 in the most recent episode of the RBU Podcast presented by Bulldawg Illustrated. Jeremy Johnson of the Athens Banner-Herald and I give our 2022 Mock Class 1.0.