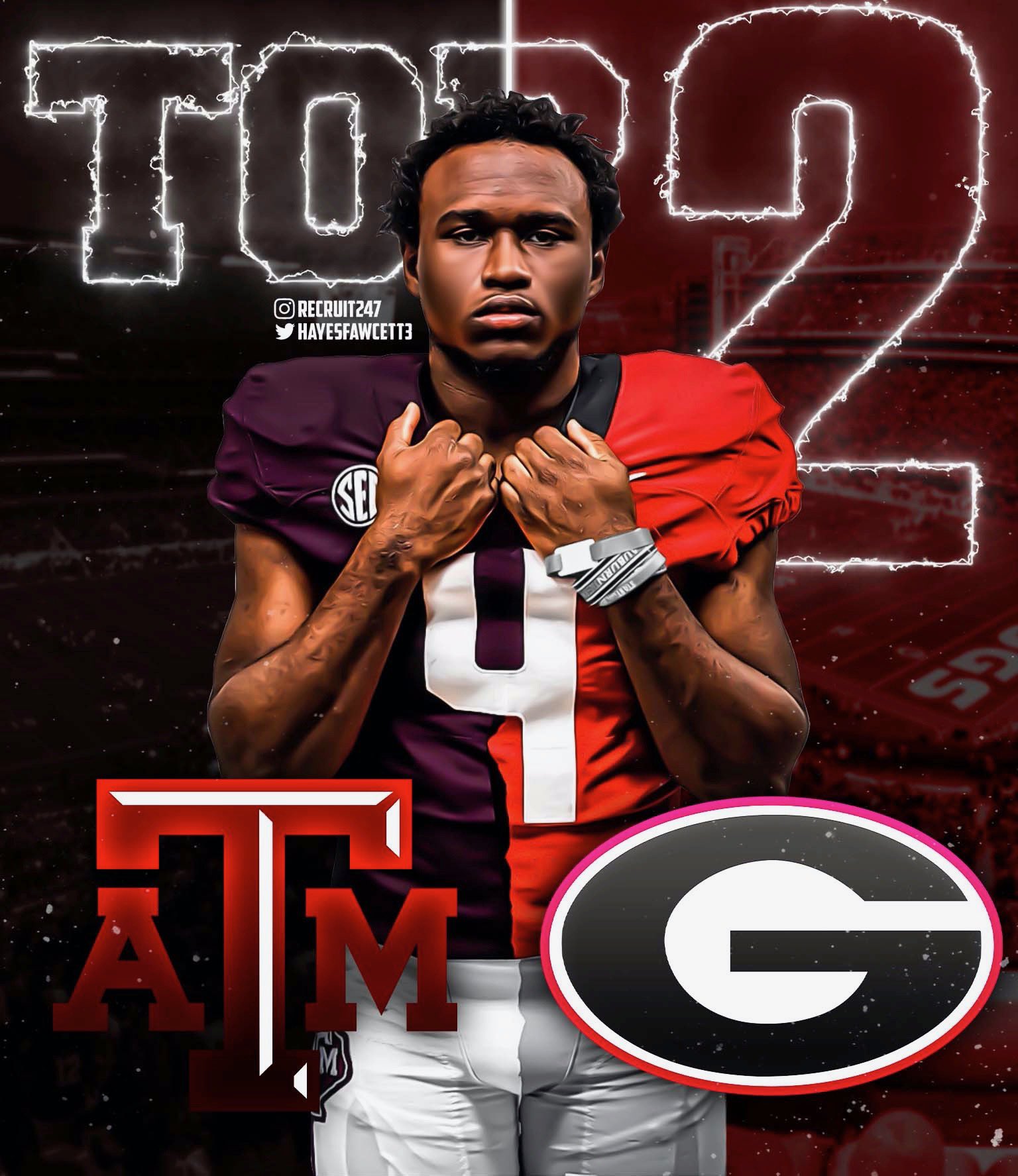 The University of Georgia is still in search of their 2nd running back in the class of 2021. The Dawgs already have a commitment from Warrenton, Georgia native and current IMG Academy standout Lovasea Carroll. Yesterday afternoon, one of Georgia's most coveted remaining running back targets announced his final 2 schools in consideration in his recruitment. Amari Daniels is that running back, and the decision is going to come down to Texas A&M and Georgia.
Daniels is a Miami native and it's surprising to many, including myself, that the hometown Hurricanes were spurned in the top 2 announcement. Texas A&M and Georgia have each been a consistent presence in the recruitment of Daniels for quite a while. In fact, in the case of Dell McGee, the relationship is extremely lengthy. The last time I spoke with Daniels, he told me, "I've been talking to Coach McGee since I was in 8th grade. He's the one who offered me and I stayed in contact and now they've consistently been recruiting me. I've been up there a few times and I'm familiar with their coaches and their system."
Despite a loss to Alabama this past week, Georgia has began to regain traction in the running game in 2020. Todd Monken and company have shown no hesitation in playing 5 running backs, including 2 true freshmen, this season. With Georgia's running back pedigree and the production as of late it would seem like the Dawgs have both momentum and evidence to sell Daniels on. Also, fellow Miami native James Cook just came off arguably the best performance of his career for the Dawgs. Cook isn't the only south Florida guy that has been selling Daniels on UGA either. Daniels told me in a prior interview, "There are a lot of south Florida guys up there. I've got relationships with a lot of them and I've talked a lot to James Cook, Tyson Campbell, Tyrique Stevenson, and Kenny McIntosh. They all tell me how much they love it, how great the program is, and how they (UGA) can take you to the next level for life after football."
Agility and suddenness are immediately noticeable when watching Amari Daniels play the guy. Like his current Dawg pals from south Florida, Daniels also has track speed from point A to point B. A lethal combination for sure, and a skill set that UGA would love to incorporate into the rotation in the class of 2021. Daniels is likely to wait a little while longer to make his final decision and both Texas A&M and Georgia will need to display balance and consistency to help secure the commitment of this young speedster from the Sunshine State.