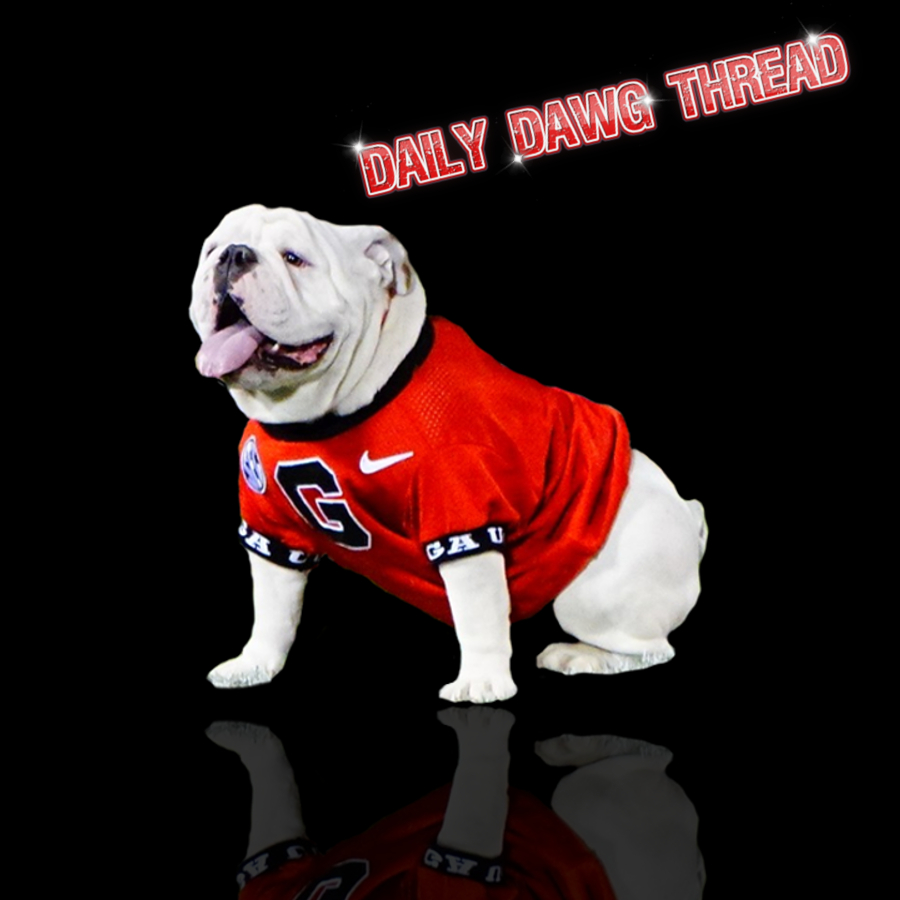 On-campus recruiting is right around the corner. In less than 2 months, the proverbial flood gates are going to open up for the class of 2022 to travel to their potential college destinations. Nobody is more excited about this development than the University of Georgia football program and its coaching staff and recruiting staff. Under Kirby Smart, Georgia has excelled in the area of on-campus recruiting, and they're rolling out of the red carpet, so to speak, for prospects and their families had won them some recruiting battles late in cycles that before said visits Georgia wasn't in line to win. Now the Dawgs will have to bring new, 80 odd million dollar facilities to show off. The month of June is going to be crazy. Names are starting to filter in as to who will take official visits to Athens. 2 names to keep an eye out for on the guestlist in the future will be Aaron Bryant and Kobi Albert. Both dropped Top Group announcements yesterday, and Georgia made the cut with each.
AARON BRYANT – DEFENSIVE TACKLE – 6'4″ 300 – SOUTHAVEN, MISSISSIPPI
Top Ten. @recruitgfx
Romans 8:28
*Recruitment Still Open* pic.twitter.com/a22lpiyjxH

— Aaron Bryant (@Aaron_Bryant55) April 9, 2021
Aaron Bryant is one of the fastest ascending prospects in the class of 2022. Bryant played offensive line his first 2 seasons in high school before converting to the defensive line for his junior season. Bryant excelled, and the scary thing is, there is still a lot of room for growth and refinement for Bryant. I spoke to Bryant not long after his Georgia offer. He not only expressed extreme interest in Georgia as a school and a program, but he's really taken a liking to Tray Scott and how they can interact. I feel confident right now that out of the Top 10 that Bryant dropped yesterday, Georgia is solidly in the top 2, alongside Alabama. Ole Miss is a major contender as well.
KOBI ALBERT – WIDE RECEIVER – 6'0″ 175 – FAIRFIELD, ALABAMA
https://twitter.com/e_jakobi/status/1380598004437159937?s=20
Georgia is in the final 8 schools that Kobi Albert out of the Yellowhammer State announced yesterday. Cortez Hankton and Glenn Schumann teamed up to offer Albert on February 9th of this year. Albert is one of the most explosive players in the southeast in his class. Nothing demonstrates this more than the fact that Albert is the top long jumper in Alabama. It didn't take long after Albert's breakout junior season to be over, and the Power 5 offers began to roll in with Maryland, Tennessee, Michigan, and Florida State all in early to mid-December. While Georgia has not been involved in the recruitment quite as long as some other schools, Hankton and Schumann have done enough for Albert to want to place them in his Top 8. Georgia will be looking to bring on 4 receivers, in my opinion, in the class of 2022. Kearis Jackson, Demetris Robertson, and George Pickens are all likely gone after this season, and replenishment at wideout will be a must. Albert is being recruited along with top Dawg receiver targets Kojo Antwi, Denylon Morrissette, Evan Stewart, Shaleak Knotts, Andre Green Jr., Isaiah Bond, Samuel M'Bake, and Shazz Preston