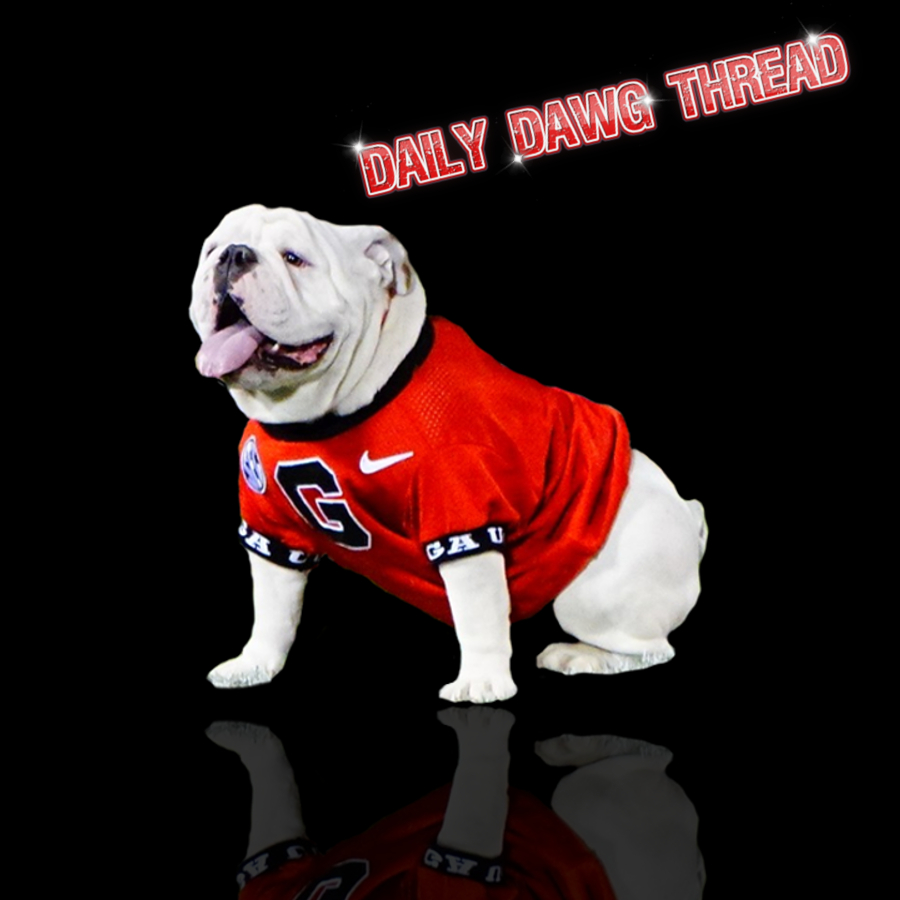 Certain prospects fly under the radar for a while but then explode onto the scene, and their popularity takes off like a rocket among major college programs. A late growth spurt, a change in sport or position, a moving of schools, there are a plethora of reasons that this phenomenon takes place. For recent Georgia offeree Aaron Bryant, a move to the defensive side of the ball for his junior season of high school and the subsequent circulation of his dominating game tape has Bryant among the hottest and quickest climbing recruits in the country. From January 26, 2021, the Southaven, Mississippi, athletic and naturally gifted defensive lineman has gone from unrecruited to having 13 Division 1 offers until today.
Ole Miss kicked things off for Bryant back on the 26th of January and since that point in time, the 6'4″ 306-pound defensive tackle has added SEC offers from Arkansas, Mississippi State, Tennessee, Alabama, and Georgia. I recently spoke to Bryant about his recent ascent into rarified recruiting air and he attributed his natural ability and comfort on the defensive side of the ball for all the attention he's garnering.
"This was my first year playing defensive line. I started off my first few years as an offensive lineman because we had a recruit who was really good, and my coach had always to me the long-term plan was to move me to defensive line, but they wanted me to play with that recruit, (Kahlil Benson, Indiana OT), so we could have the best o-line possible while he was here. So I started off my career there, so obviously that contributed to me flying under the radar. I've always felt at home on defensive growing up and it just comes natural to me, so I was excited to get the opportunity this season and tried to make the most of it."

Bryant continued, "I'm naturally aggressive. I just love to blow stuff up. That's the mindset my coaches told me to have when I moved positions too. Just be aggressive and blow stuff up. So that was my main focus this past season and its paid off."
Most of the recruitment and interactions that Aaron Bryant has had with college coaches have been very fast-paced. Alabama talked back and forth with Bryant and his high school coaches for a couple of weeks and wanted to see some drill work before pulling the trigger on their offer, but Tray Scott of Georgia made the offer almost instantaneously. According to Bryant, Georgia reached out to him on Twitter, and a subsequent session on the phone with him, his coach, and Tray Scott were all that it took for Georgia to express their interest in Bryant and extend an offer. Bryant said, "Coach Scott told me that he was excited to offer me and that I was one of the more underrated prospects in the country and that my recruitment was really, really about to take off." When asked about the feeling he got on Coach Scott during that conversation and his interactions since, Bryant said, "Oh Coach Scott is a cool guy. Even though I'm still getting to know him, you can tell he's a coach that really cares and he's definitely someone I would be interested in playing under one day."
Aaron Bryant has a lot going for him on the field and in his recruitment right now for sure. However, he's had a lot going on for him in his home life for a long time. Bryant has a great, very close relationship with his mother and father. During the pandemic, Bryant worked hard with his father to add weight and train for his junior season. Between his sophomore and junior year, the work that Bryant and his father put in helped him to grow from right at 260 pounds, to just north of 300. "Over COVID, my dad and I really focused on me getting bigger, but also keeping my speed and agility. He bought me a bunch of protein and my mom cooked me a ton of rice and roasted chicken in a roaster we have. So, I really tried to pack on the protein and we lifted a lot of weights and also did speed drills and jumped rope for quickness," said Bryant of he and his dad's work during the pandemic. Bryant didn't stop there in talking of his parents. "Honestly, my parents are the type of parents that they would not care if none of this happened with football. They just love me unconditionally and want to see me be the best person I can be in life. If I wanted to be a doctor, anything I want to be, they'll support me 100 percent. As long as I'm using my life to make a positive impact on this world, they'll be happy," shared Bryant glowingly.
There is certainly plenty for Bryant's parents to be proud of as the 2022 defensive tackle from Mississippi has a growing number of options to help him reach his dream of playing collegiately and striving for the NFL. When asked about where things stand in his recruitment at this point, Bryant indicated that he is excited to get to campuses when the NCAA lifts the ban on on-campus visits. Finding a program that focuses on making him the best overall person and not just the game and his development as a player is important to Bryant. As far as programs that stand out to Bryant, Georgia is one that Bryant "really likes." Part of the reason for Bryant's attraction to Georgia is that "Nakobe Dean goes there. He's a local legend around here. He played about 5 minutes from where I live. I don't know him personally, but growing up around here and following football, you know who Nakobe is. So that really stands out to me that a talented player and person like him would go to Georgia. They're a great program and definitely a top one I'm interested in."
Bryant's recruitment is definitely going to be exciting to continue to see develop and Bulldawg Illustrated will be covering the events of it. Aaron Bryant is a defensive tackle that possesses size, strength, quickness, and an obvious desire to compete. After amassing all of this attention and notoriety after his first season on defense, it will be great to see his growth in year 2, his senior season!