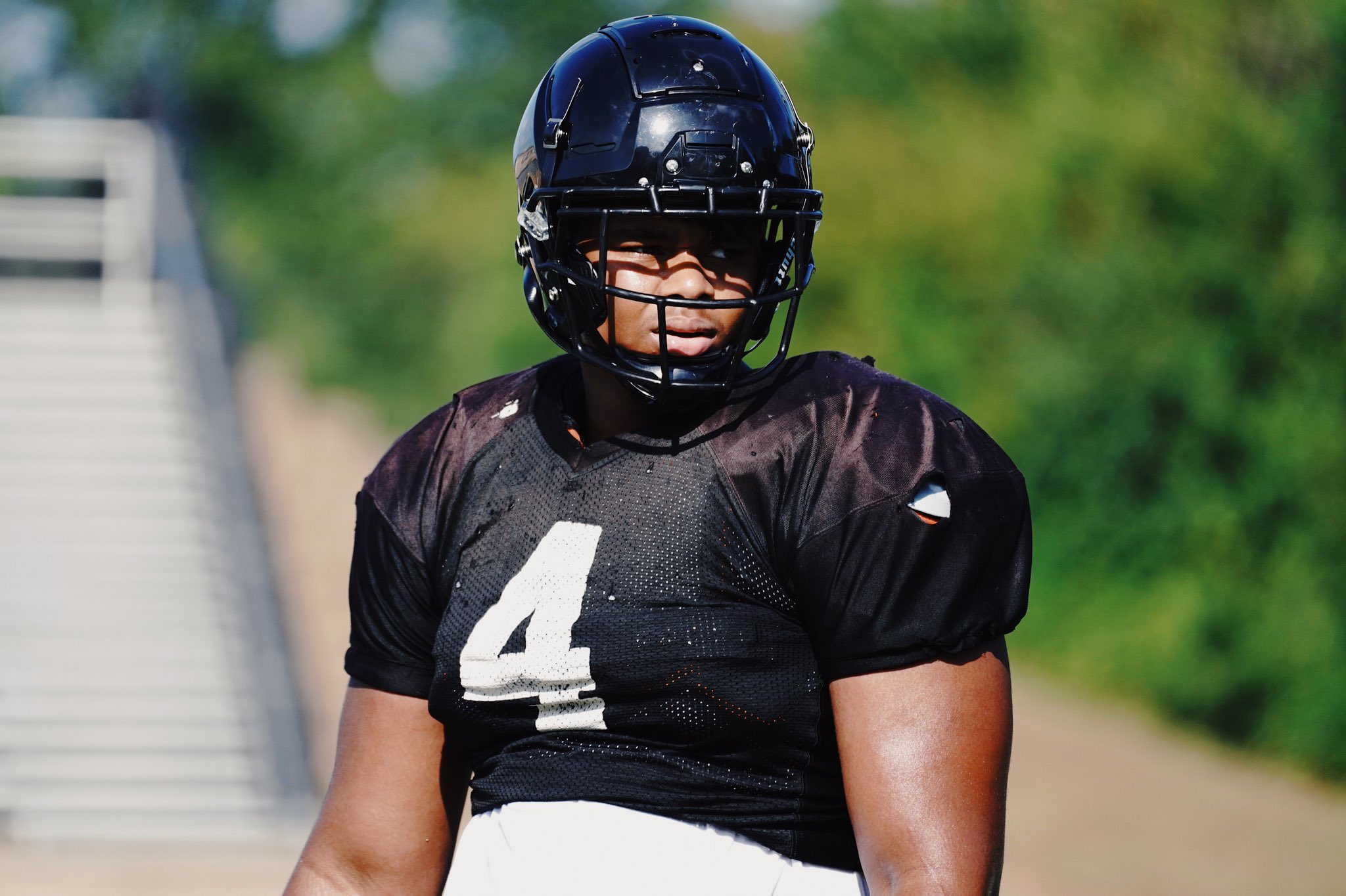 Tyrion Ingram-Dawkins is a highly coveted defensive tackle out of Gaffney, South Carolina. Ingram-Dawkins, known by many as TID, made headlines on Monday by announcing that he has made his college decision and will be making that decision public on Friday.
I will be committing this Friday October 30th. #GodsPlan

— Tyrion Ingram-Dawkins (@TINGDAWK90) October 26, 2020
TID is a 6'6″ 300+ pound defensive tackle that has the agility and explosiveness of a power forward. That's not a coincidence either. A year ago, the 4-Star interior lineman was under 6'4″ and just over 260 pounds. At that weight and size TID was a talented basketball player as well as a football standout. With the amount of size that Ingram-Dawkins has added, combined with the athleticism he possesses, it's easy to see why teams like Georgia, Tennessee, South Carolina, North Carolina, and Alabama have all been vying for his commitment throughout his recruitment. In the past month it has seemed like a 3 team race between Georgia, Tennessee, and South Carolina. Georgia disposed of Tennessee in dominant fashion, and while the Dawgs have not faced the Gamecocks yet, it's clear that the momentum and the stability of those two programs are headed in opposite directions.
Tray Scott has been extremely consistent in his recruit of Tyrion Ingram-Dawkins. By all accounts the two have built a strong bond and in talking to other recruits I've come to know that learn Scott comes across as genuine and establishes commonality and care with recruits away from football. This relationship and the fact that the Bulldogs' main two contenders in South Carolina and Tennessee have each suffered multiple blowout losses just before the announcement of his commitment date leads me to believe that Georgia is poised to add TID to it's 2021 class.
If Georgia does land Tyrion Ingram-Dawkins it will be a big boost to the interior defensive line depth for the Dawgs in 2021. Malik Herring, Jordan Davis, Devonte Wyatt, and Julian Rochester are all more likely than not to leave the program for the pros, despite this year not counting towards any player's eligibility due to COVID-19. TID would join Elberton, Georgia native Marlin Dean in the defensive tackle position group in the 2021 class. Such an addition would likely leave Georgia with one more spot to fill in the middle of the defensive line in 2021.