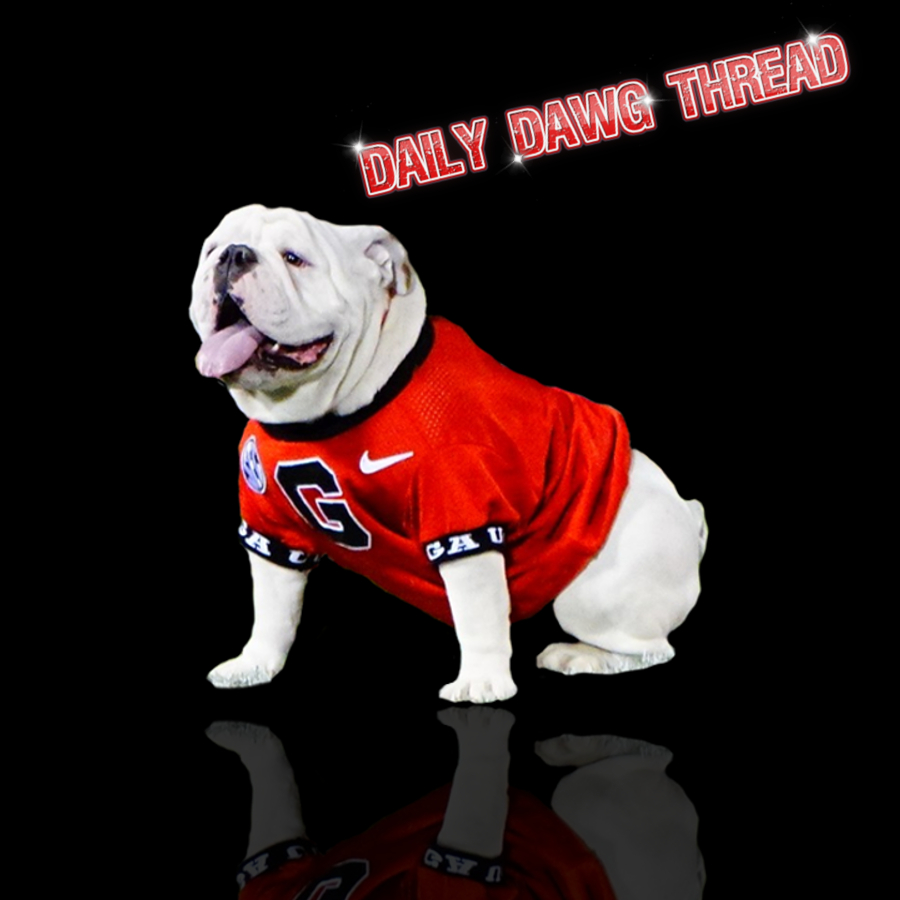 The infamous "package deal" scenario. Often talked about in college football recruiting, yet rarely followed through upon. Despite being the ultimate team game, football and Power 5 recruiting have become highly individualized. Yet, there still remains certain situations in which a particular player becomes a must get, not only because of their own deniable skills, but also because of their relationship with and influence over another recruit that may or may not be even more highly coveted.
With spots dwindling in the 2021 class, we examine 3 recruiting tandems that remain possibilities for the Georgia Bulldogs. Also, we assign a likelihood grade to each, based on trends and conversations we've had with sources and those closely involved.
MAASON SMITH – KOREY FOREMAN, LIKELIHOOD OF POSSBILITY: C-
The only reason this duo of powerful defensive line blue-chip prospects has a likelihood grade of C- for UGA is because of Maason Smith having attended that Mississippi State game in Athens. In an interview with 247 Sports, Smith detailed his experience at the game and around campus. Who knows how much sway that visit has with the Cajun nightmare for opposing offensive fronts?
It's well known that Korey Foreman and Smith have long talked of playing together. If Smith did get to converse with current UGA commits and, or players in depth as he suggested in the 247 article, then that buoys Georgia's hopes to maybe 35 or 40 % for him in my opinion. Kirby Smart is a players' coach and no doubt he and his staff were represented well in any conversations Smith had with current or future Dawgs. The jury is still out as to whether or not Smith's coattails would be long enough to land Foreman as well.
XAVIAN SOREY – TERRION ARNOLD, LIKELIHOOD OF POSSIBILITY: C+
Make no mistake about it. I firmly believe that Georgia is in good position to make a strong closing run at the linebacker from IMG Academy, Xavian Sorey. However, I'm just not buying the hype that he and Terrion Arnold are a true package deal. In my opinion, if the two Sunshine State standouts end up at the same school, it'll be either Alabama or Florida and not Georgia. That is a real possibility at this point, but ultimately it seems that Georgia is better positioned with Sorey than they are with Arnold.
Lovasea Carroll, Dan Lanning, and Glenn Schumann are all working their tails off to land Xavian Sorey, among others. Ideally, between now and the 16th (decision day for Sorey) if would be ideal to hear word of his presence in Athens once again, but even without that there is a good chance he ends up with the Dawgs in the 2021 class. Terrion Arnold, not so much. I do think Georgia adds another safety in the class, but it would probably be Elijah Sabbatini out of Biloxi, Mississippi. However, Georgia could surprise everyone and elect to take a 3rd receiver in the class, possibility a flip, instead of another safety.
You know the move🔴⚫️ https://t.co/iWcmClhbRr

— Lovasea Carroll (@LovaseaC) November 30, 2020
NYLAND GREEN – JUSTIN BENTON, LIKELIHOOD OF POSSBILITY: A –
Okay, so this isn't a traditional tandem, but it's a tandem nevertheless. Nyland Green, in my opinion, is the most highly coveted, must have prospect remaining on the 2021 board for the Dawgs. Quite possibly, he might be the most needed prospects overall. Not only is Green an in-state player that Georgia needs to protect from getting poached by out of state programs, but he's also unbelievably athletic and in a position of need for the Dawgs at cornerback.
If Green does commit to Georgia on December 8th, it's a high probability that one of the most special athletes in the class of 2023, and his high school teammate, Justin Benton isn't far behind in pledging to the Dawgs. This tandem would be far more reaching to say the least. Multiple classes would be impacted and Justin Benton is a domino in the 2023 class that many of his talented peers are waiting to fall before making declarations of their own. From what we are hearing, Georgia is in strong position to make this a reality, relatively soon.