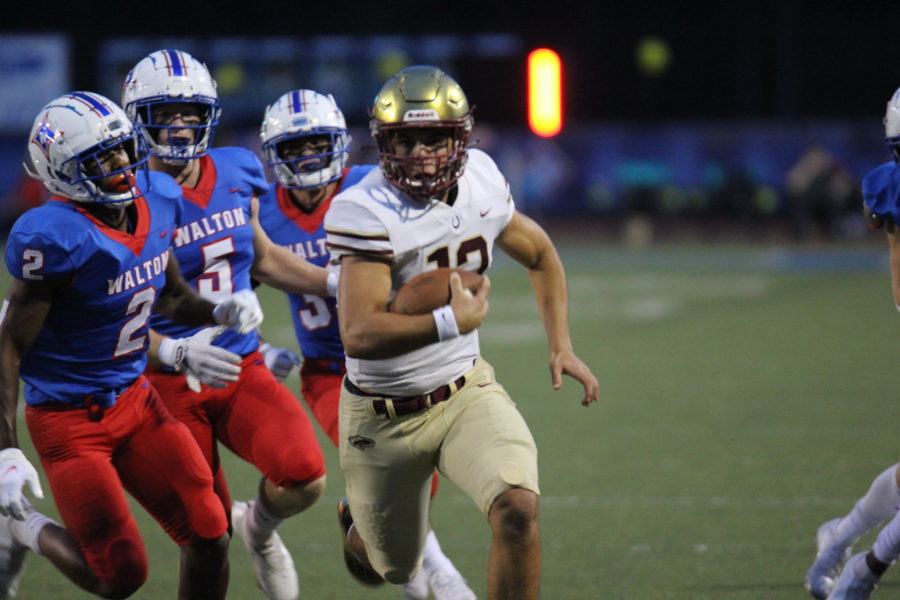 Dylan Lonergan is one of the most talented and intriguing prospects in the class of 2023. Both a quarterback and pitcher, Lonergan has a tremendously bright future in either sport that he ultimately chooses. With high school baseball season in Georgia wrapping up, now seemed like a good time to highlight this two-sport star from Brookwood High School.
Lonergan sits around 92 to 93 with his fastball and has touched 94-95 when reaching back for a little extra, so to speak. Obviously, only entering his junior year in high school and possessing this type of velocity, Lonergan garners national attention of all kinds on the diamond. However, that is not to overshadow the real excitement about him a quarterback at the Power 5 level in college football. Lonergan was offered by Georgia on September 19, 2020, and holds offers from Alabama, Miami, Penn State, Ole Miss, and a slew of other schools as a quarterback. Penn State is significant because Dylan's Father played quarterback for the Nittany Lions and was the backup to Todd Blackledge in Georgia's 1982 National Championship loss to Joe Paterno's squad.
Having spoken to Dylan and several close to him, it's clear that he loves football. However, a God-given arm such as his on the bump in the middle of the diamond often comes with large money signing bonuses. A choice will have to be made, but in the meanwhile, it will be fun for Lonergan to continue to dominate in GHSA 7A in both sports for the next 2 seasons. Look for Lonergan to find his way on campus in Athens before the summer is over.