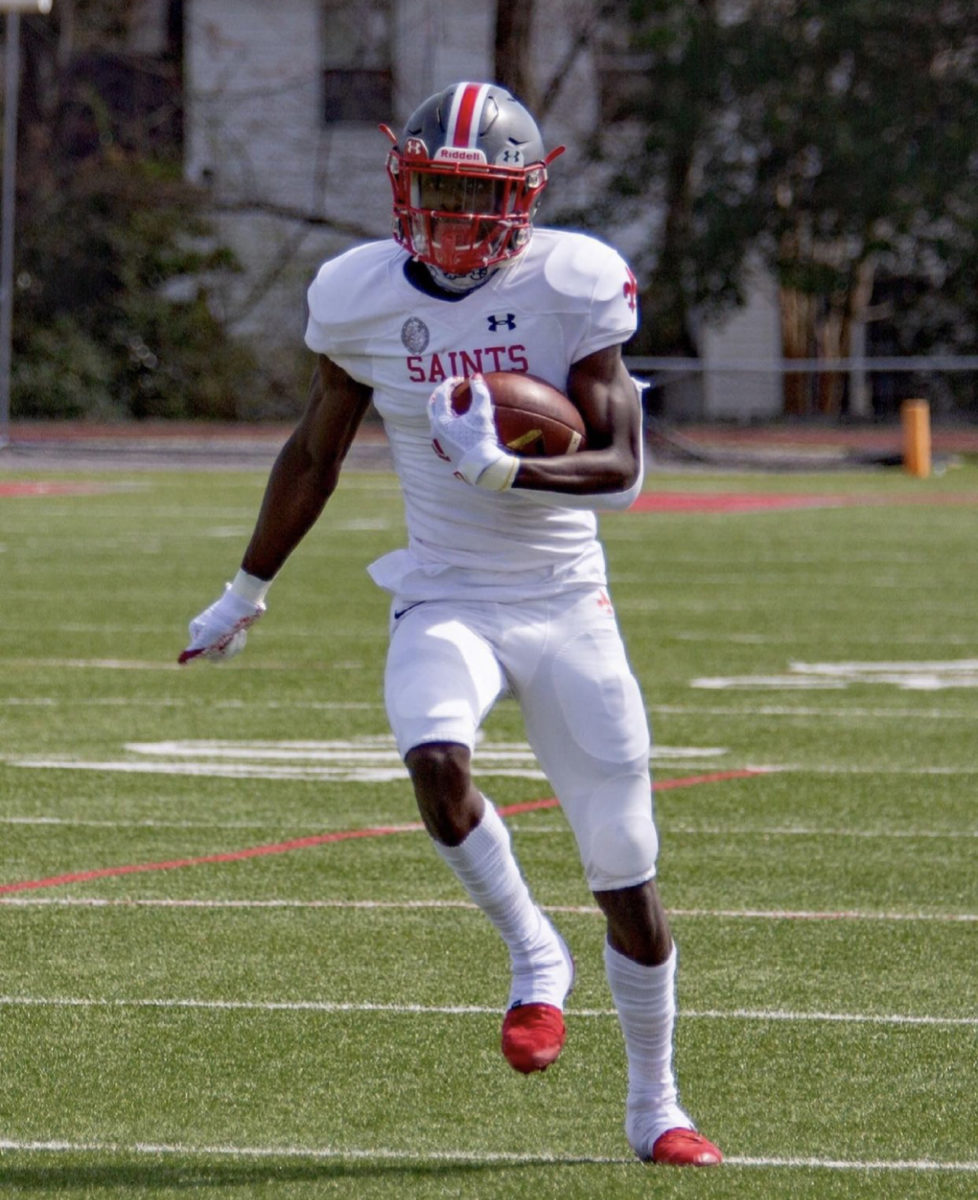 June will be a month more different, and of more importance to the 2022 recruiting cycle than that of any month there has been to any individual recruiting cycle in history. The COVID restrictions are being lifted, and that is absolutely monumental for the class of 2022. Never has there been a class of prospects that have had to deal with their recruitment in such a non-personal way. Every recruit I talk to is borderline exhausted with the Zoom calls and constant text messages, direct messages, and phone calls from coaches and support staff. After not getting to visit campuses and getting to meet coaches in person since the midpoint of their sophomore year in high school, the class of 2022 collectively has an off-the-charts excitement level for June 1st.
Having said all that, coaches, support staff, and player personnel departments are geared up and excited too, but also, it's no secret that the pressure is on. Zoom recruiting and virtual relationships are totally different animals than on-campus recruiting. Georgia, in particular, has excelled in on-campus recruiting and official visits. The number of prospects from multiple classes and the number of those prospects seeing Athens for the first time has never been this high. The Dawgs have the number 1 ranked recruiting class according to 247Sports in the class of 2022 and have a chance to finish with a historical class. Still, there are important battles left to fight, and these visits will make a world of difference with many of the most coveted prospects. Here are my top 5 in importance to the class, with 1 being the most important.
5. Andre Greene Jr. – 4-STAR WR – RICHMOND, VA – 6'3″ 180
A little spoiler alert here. Andre Greene Jr. is the only wide receiver in this top 5. Yes, I just heard your collective gasp that Evan Stewart is not making the cut. However, remember this is a list of what visits are most critical in terms of importance. I feel that the Dawgs are in better shape with Stewart at this time and that they've been really the leader for Stewart since he decommitted from Texas. However, this is also meant to show you just how criminally underrated Greene Jr. is and how high Georgia is on him. Based on conversations I've had, there is the belief that Greene Jr. could end up being the most talented and ultimately most productive wideout in the class if Georgia ends up signing him. Tremendous upside!
4. Keon Sabb – 5-STAR DEFENSIVE BACK – IMG ACADEMY – 6'2″ 200
Plain and simple, Georgia desperately needed to add depth to the safety position in the class of 2022. Sabb is immensely talented and versatile. Adding Keon Sabb would be a huge pairing with Malaki Starks, already committed to UGA. Both are solidly built and can really run. Also, like Starks, Sabb has played all over the gridiron, is physical and explosive, and has excelled in other sports as well. The Georgia secondary is set to lose a lot to graduation, and Lewis Cine could turn pro with a strong year in 2021. Sabb would go a long way to fortifying the future of the Georgia defensive backfield.
3. Mykel Williams – 5-STAR DT – COLUMBUS, GA – 6'5″ 275
Having recently spoken to Mykel Williams and Christen Miller, I can tell you that the two are very close. Package deals are often talked about, but the way these 2 communicate with and lean on one other daily is different from any duo I've seen. Williams has length and a build where he can even add more weight and maintain his athleticism. Of any prospect I've seen in the 2022 class, Williams is the one I consider to be "bust-proof." Also, keeping Williams (and probably Miller along with him) is important, but keeping him away from Alabama is even more crucial for the Dawgs. Georgia needs to roll out the proverbial red carpet for Williams and his Father when they arrive in Athens and be what Williams himself tells me Tray Scott, Kirby Smart, Dan Lanning, and others on the Georgia staff are genuine.
2. Branson Robinson – 4-STAR RB – MADISON, MS – 5'10" 220 (***GROWN MAN***)
The physical make-up of Branson Robinson is one that I've only seen paralleled by Nick Chubb in high school. Robinson legitimately looks like he's preparing for the NFL Combine right now, not preparing for his senior season in high school. Robinson's running style matches his imposing physique. The Mississippi native is a patient runner, but once he sticks his foot in the ground and squares his shoulders to the hole, you genuinely pity the opposing would-be tacklers. Also, Robinson has plenty enough speed to hit the home run. The comparison to Chubb is a convenient one, but it's also very accurate. Georgia needs to bring in Robinson as the Thunder to Jordan James's Lightning.
1. Kamari Wilson – 5-STAR SAFETY – IMG ACADEMY – 6'1″ 195
Wilson a pure and true safety. Maliki Starks and Keon Sabb are both elite athletes, but neither is as polished at the safety position as Wilson. The IMG Academy product is a sure tackler and has great ball skills. Georgia has been trending for Wilson for a while. Shortly before Wilson released his Top 12, I received a tip that Georgia and Alabama were the top 2 for Kamari. Well, once Alabama did not make that Top 12, that spoke volumes to me about where this recruitment was in terms of the Dawgs and Wilson. It seems like Georgia is the clear favorite at this point and recruits I've talked, some current commits feel the same way, but the visit is always important, and other than Malaki Starks, I feel that Wilson is the most physically gifted defender that Georgia has the opportunity to sign, and as I mentioned, depth is needed in the secondary from now on.
***For more recruiting news and analysis pertaining to Georgia and around the SEC, make sure to listen and subscribe to Recruiting Every SECond my podcast centering around recruiting in the Southeastern Conference and the implications of it. Episodes can be found in the embed player below!***