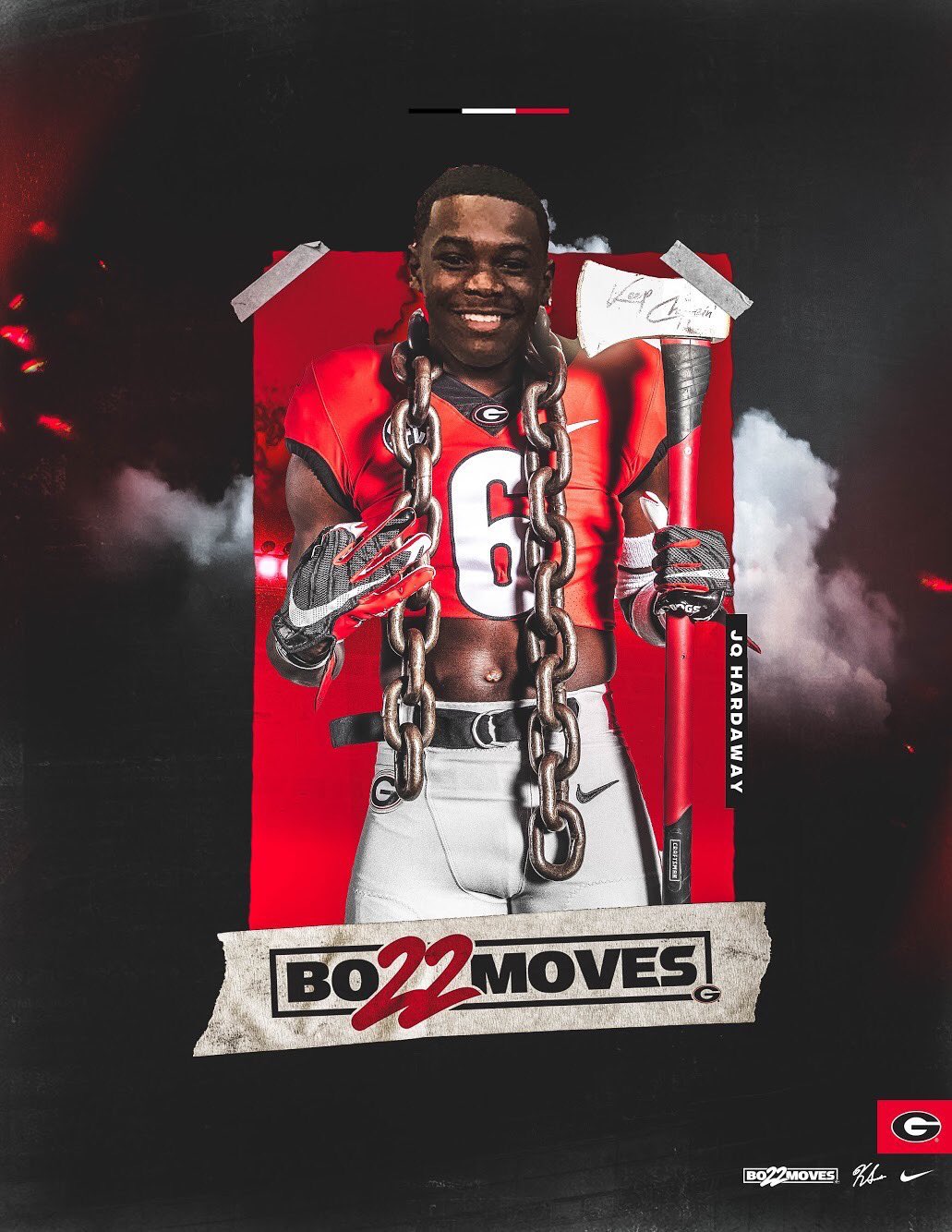 Emory Floyd, JQ Hardaway, Rawson MacNeill, Quintavious Lockett, and Jordan Allen. All 5 of these prospects are listed as 3-Stars by the major recruiting services at the time. 4 of the 5 have offers from Georgia, but how many of those offers are committable at this point? Only Kirby Smart and company truly know the answer to that. Depending on some of the decisions at the top of the class, each of these prospects could end up being "takes" in the class of 2022. Today we talk about why these prospects may not be ranked as high and highlight why schools the caliber of Georgia, and many in the same echelon of UGA, have come calling for these talented yet relatively underrated prospects.
First lets address the 3 DBs. Emory Floyd and JQ Hardaway, in my humble opinion, would both be takes in the class of 2022. There is absolutely no doubt that Georgia is going to need to stockpile depth in the secondary in the 22′ class. The Dawgs experienced a mass exodus in the defensive backfield in the last 18 months, including a ton of speed in the form of Tyson Campbell, Eric Stokes Jr., and Tyrique Stevenson. Speed and playmaking ability are 2 things that Floyd and Hardaway do not lack in, in the least! It's important to note they're both in-state guys. That is a big deal with COVID rules of recruiting right now and the relationship between those 2 individually and the Georgia coaching staff is solid and longstanding. The third DB, Jordan Allen, is criminally underrated in my opinion as well. Allen is as quick twitch of a prospect as you'll find, and is a true ballhawk. I think the in-state guys mentioned early would take precedent right now, but Allen is one to keep an eye on when COVID-19 recruiting restrictions are lifted for sure. A visit to Athens and then I'll take things seriously between the Louisiana native and UGA.
Rawson MacNeill is a name to commit to memory for down the line. MacNeill currently does not have an offer from UGA, however he does train with former Dawg great wide receiver Terrence Edwards and has several group of 5 and Ivy League offers to his name. At 6'5″ and nearing 200 pounds, his body still has some changing left to do, but MacNeill had a solid junior year for the Walton Raiders. Being another in-state guy, I feel like an offer could come late in the cycle and Georgia would have a great opportunity to sign the lanky, rangy wide out from Marietta. MacNeill is the leading receiver returning for Walton in 2021 and could be poised for a big senior season. MacNeill averaged dead on 17 yards per reception a season ago and 3 of his 29 receptions on the year were touchdowns.
Finally, there is Quintavious Lockett. Lockett is a running back from Douglass High School in Atlanta. The 3-Star running back burst onto the season as a freshman in the 2018 season for Washington High School and got offers from both Georgia and South Carolina all the way back then. Since then programs like Miami and Tennessee have come calling as well. The Dawgs definitely have some 4 and 5 star prospects they're trying to land right now, especially in a class that they really need to take 2 running backs to fortify the position going forward. However, I would not be surprised to see Lockett be a late riser in recruiting rankings with a big senior year. Also, key mention that Lockett has actually been on a pre-covid true recruiting visit to Georgia. People don't understand just how much weight that carries on both ends of the equation. We'll see what happens with Emmanuel Henderson, Jordan James, Branson Robinson, and Tevin White, but Lockett is a name to remember as the field begins to narrow for sure.