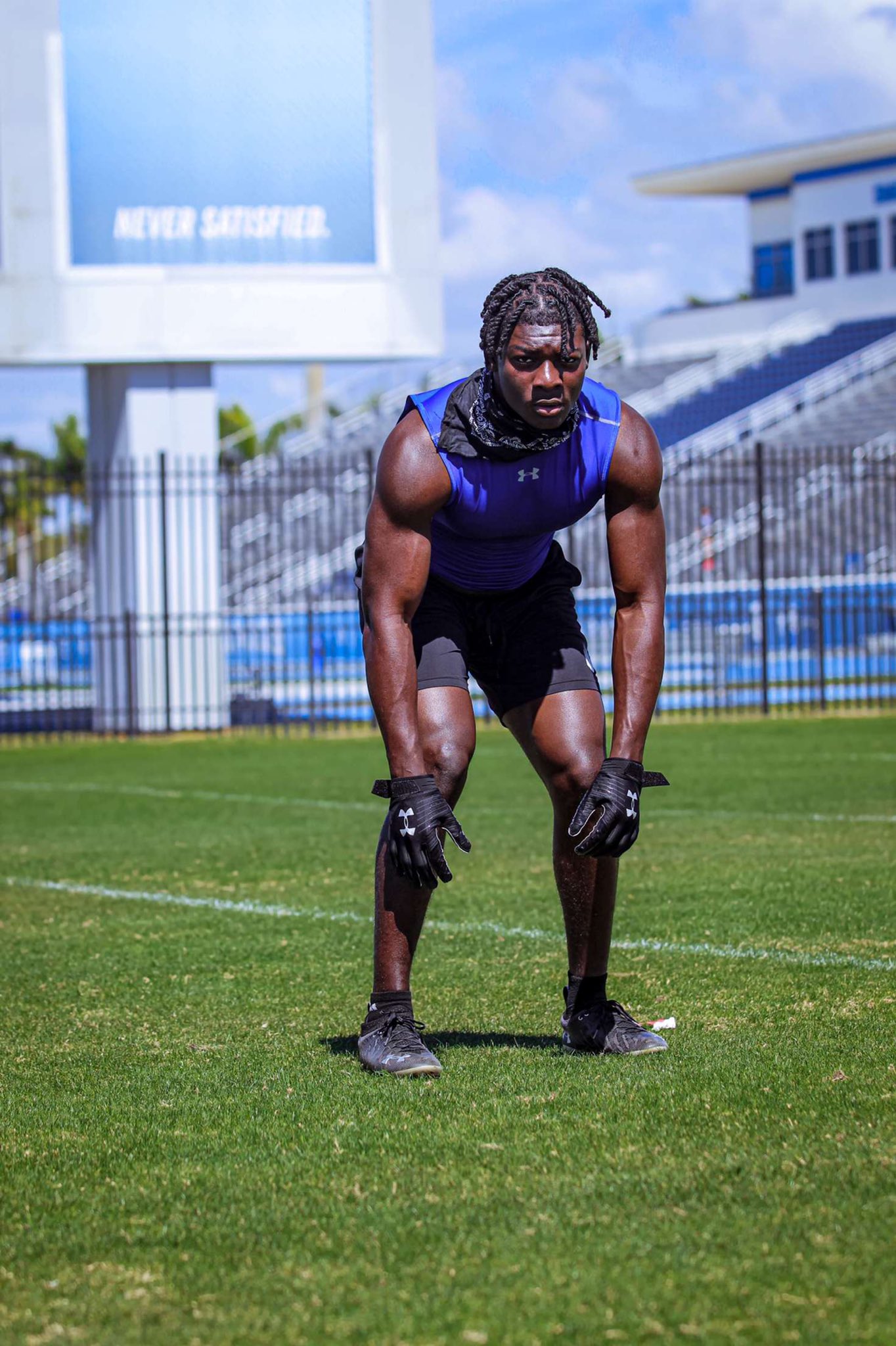 I spoke to a source recently that hinted April is going to be a heck of a month for Georgia Football recruiting. There would be a couple of high-profile safeties that will be making their announcements soon, one in late March and the other on April Fools Day, that could make the month, heck, a couple of months, by themselves alone if they were to commit to the Dawgs. Another couple of major Georgia targets are set to commit in May and June, but there could be some unscheduled commitments pop up. Today we cover only the scheduled announcements and touch on what prospects might commit more unexpectedly next week.
SCHEDULED
MARCH 25TH – MALAKI STARKS (6'1″ 200 – ATH – 2022 5 STAR) JEFFERSON HIGH SCHOOL – JEFFERSON, GA
APRIL 1ST – KAMARI WILSON (6'1″ 195 – SAFETY – 2022 5 STAR) IMG ACADEMY – FORT PIERCE, FL
MAY 7TH – EMORY FLOYD (6'2″ 165 – SAFETY – 2022 3 STAR) HILLGROVE HIGH SCHOOL – POWDER SPRINGS, GA
JUNE 5TH – KOJO ANTWI (6'1″ 185 – WIDE RECEIVER – 2022 4 STAR) LAMBERT HIGH SCHOOL – CUMMING, GA
Starks and Wilson committing within a week of one another will really begin to bring the overall picture of this 2022 class into focus. Georgia needs to load up at Safety and Linebacker on the defensive side of the ball in this class. The Dawgs are already off to a great start in the secondary in 2022, with Marquis Groves-Killebrew and Deyon Bouie committed. Starks is the type of player that could satisfy both safety and linebacker to a certain extend. The Jefferson, Georgia, native has played his share of both positions on defense during his high school career. His athleticism, body type, and versatility lend him as a candidate to play the hybrid star/nickel position for Georgia, Alabama, or Clemson. Wilson is more of a true safety. The IMG standout has tremendous cover and ball skills and will absolutely lay the wood when he arrives at the ball. Wilson's recruitment is more open at the moment than that of Starks, but Georgia has certainly elevated themselves into a strong position in the last month or so. To hear my official predictions for these 2, tune in to the next episode of the Recruiting – Bulldawg Update, aka the RBU Podcast, on Monday.
Every bit of Georgia's recruitment begins with speed and quickness. If you can't run and react, then you can't play at Georgia. That is why Emory Floyd, only ranked a 3 Star, is so intriguing, because he can really, really run! The question is, will the Dawgs will be willing to take 3 safeties in the class if Starks and Wilson both commit to the 'G'? Of course, that is a big if, and even if that is the case, I believe Georgia has the room and the need to 5 defensive backs in the class of 2022. Finally, Kojo Antwi is one of the most heavily recruited prospects by Georgia in the class period. The Dawgs need to load up at receiver just as much as they do at defensive back in the class, and Kojo Antwi would be a heck of a way to start the haul. Antwi is as smooth of a route runner as you'll see, and I don't believe the 4 Star ranking does him justice. A teammate of Gunner Stockton on Hustle Inc. 7-on-7, Antwi can do a lot with the ball after the catch and is going to choose between Georgia, Ohio State, and Texas A&M in June.