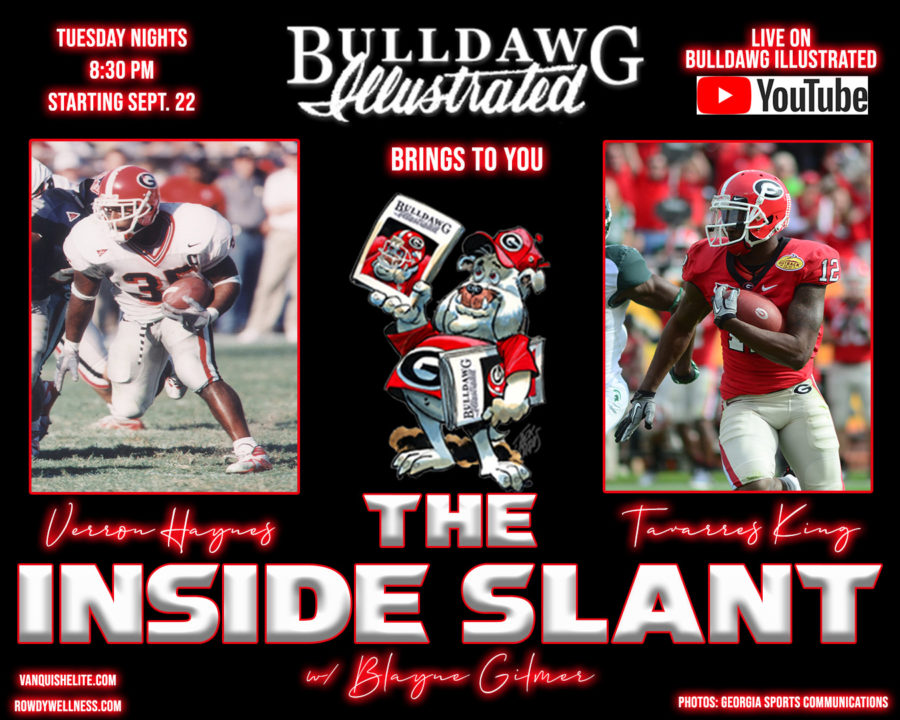 Bulldawg Illustrated is pleased to announce that The Inside Slant with Blayne Gilmer will now have two very special guests during the 2020 football season. Former Georgia greats Verron Haynes and Tavarres King will be rotating weeks on the show, giving their insight on the Georgia football program and talking about the upcoming matchups.
The show will be live each Tuesday night at 8:30pm on the Bulldawg Illustrated YouTube channel. Simply search 'Bulldawg Illustrated' on YouTube. Subscribe and turn on notifications to never miss a live version of The Inside Slant. Undoubtedly the experiences that Verron and Tavarres each had at UGA and in the NFL will provide for unique and in-depth analysis and thoughts from a player's perspective.
The fun starts this Tuesday night, September 22 at 8:30pm, as Verron Haynes and I breakdown elements of the Georgia preseason, the matchup against Arkansas, and more. Tavarres King will be on the following week to help everyone get ready for the home opener versus Bo Nix and the Auburn Tigers. Tune in each week to see two former Dawgs share their takes on the newest breed to wear the red and black and tee it up between the hedges.
Make sure to follow Verron Haynes and Tavarres King on Twitter respectively using @VerronHaynes & @Tkunodos. You can follow me using @BGilmer18.