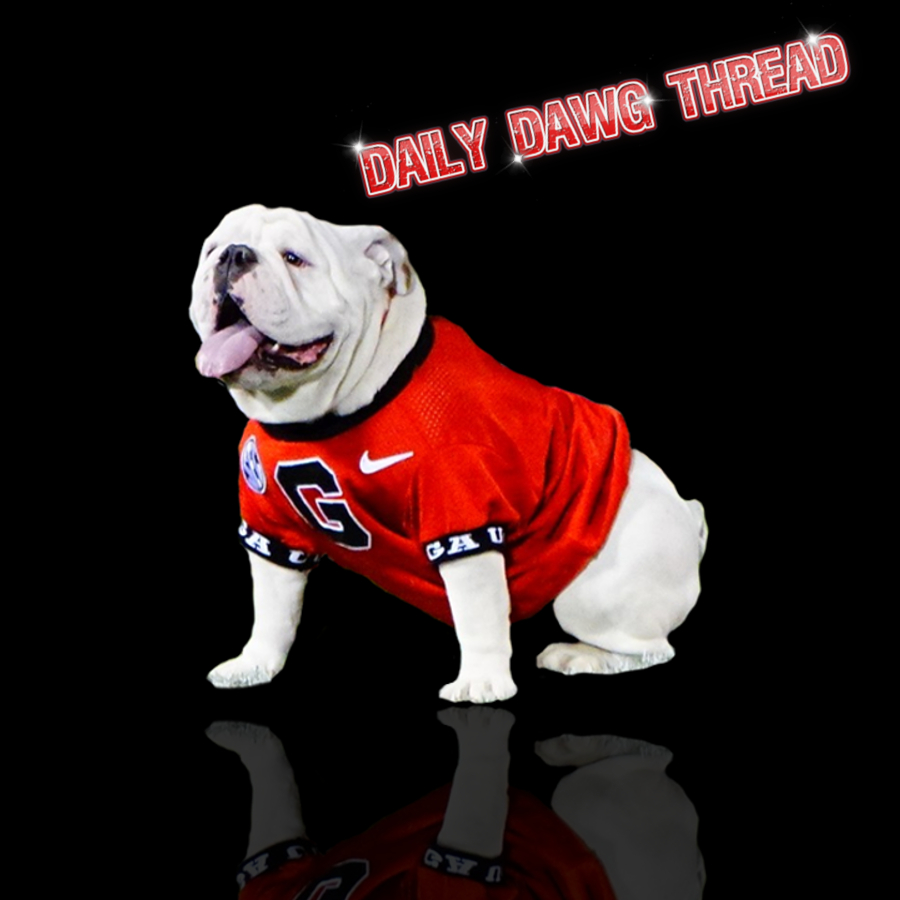 Before Gunner Stockton committed to the Georgia Bulldogs this week, the 2022 recruiting class of UGA consisted only of defensive prospects. Including Stockton, the Dawgs now have 7 commitments in the the class of 2022. The previous 6 were an even distribution of defensive backs (Deyon Bouie & Marquis Groves-Killebrew), linebackers (CJ Washington & Donovan Westmoreland), and defensive linemen (Tyre West & Darris Smith). One trend that did continue however with the commitment of Stockton was the fact that all 7 Georgia commits in the 2022 class are in-state guys and play at some of the premier programs in the Peach State. The Dawgs are certainly marking their territory in the class. Who is likely to be the first offensive prospect to join Stockton as a UGA commit, and will they also be an in-state product?
Of course big-time pass catching targets want to play with the top quarterback recruits. It will be interesting to see what impact the commitment of Stockton has on top 2022 receiving targets from the Peach State. Kojo Antwi, De'Nylon Morrissette, Samuel M'Bake, Oscar Delp, and Jake Johnson are all major receiving and tight end prospects that Georgia would love to bring into the fold. Up to this point, Antwi, M'Bake, and Delp have seemed like a much more realistic fit than Morrissette and Johnson, but now the Dawgs have a spokesmen/face of the 2022 offensive class to help point to and rally around so to speak. Delp, Morrissette, and Antwi all took to social media Thursday to note their acknowledgment of the 5-Star quarterback's decision to commit to the 'G'. Maliki Starks, a 2022 in-state 5-Star defensive prospect also reach out to Stockton to congratulate him on his decision.
Georgia should be looking to load up on pass catchers in the class of 2022 with George Pickens, Kearis Jackson, and possibly others set to move on from the program after the 2021 season. Also, after signing 6 receivers and 1 tight end in the class of 2020, the Dawgs only brought in 2 wide outs and a tight end in 2021. It would be reasonable for the Dawgs to bring in 4 receivers and 1, 2 if by some miracle Jake Johnson and Oscar Delp wanted to both stay home, tight ends. Kojo Antwi of Lambert High School in Cumming, Georgia, and Samuel M'Bake of Broowood in Snellville, Georgia, have seemed to be the 2 closest to making a decision in their recruitment. They're also the 2 that Georgia should feel the best about their chances to land at the moment, along with Oscar Delp.
Now that the domino of the 2022 top quarterback has fallen, I'd expect to see the other premier offensive targets in the Peach State follow suit, sooner rather than later.