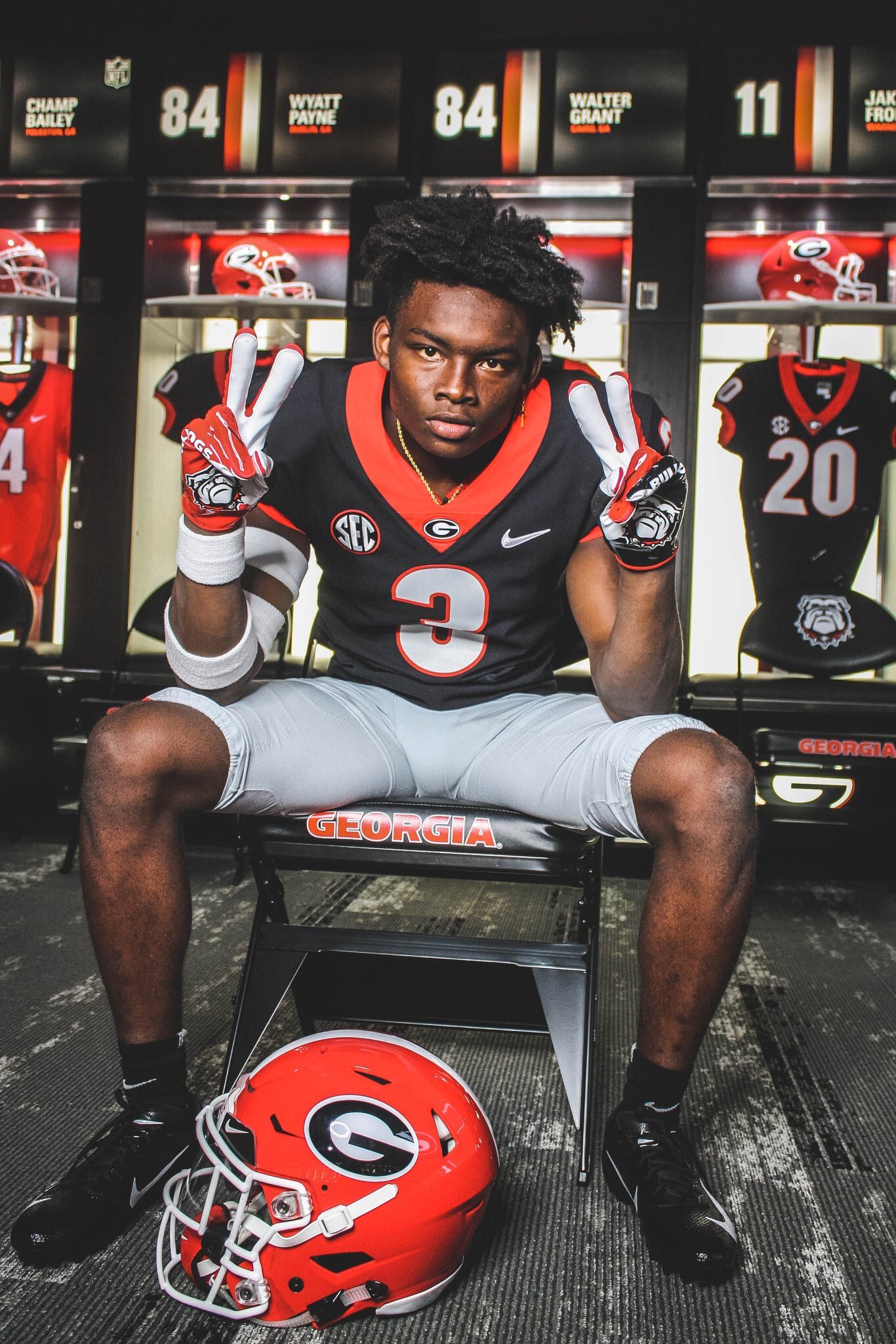 What's the old cliché? Takes one to know one. Well a talented defensive back from Bainbridge, Georgia, turned Head Coach for the Georgia Bulldogs has found an even more talented defensive back from Bainbridge who has just committed to the Georgia Bulldogs. Kirby Smart, Josh Lee (Director of Operation for Georgia football), and Nick Williams are all from Bainbridge and now 2022 5-Star conerback Deyon Bouie is taking the same path it looks like as the standout for the Bainbridge Bearcats has just committed to the 'G'.
Bouie is an electrifying athlete. Even now, just getting over an ACL injury from last season, Bouie is the type of player that the Georgia staff believes in and sees as a game changer. In high school, whether lined up in the secondary, at receiver, or quarterback, the south Georgia prospect has shown tremendous speed, agility, and just a suddenness about him that makes him a constant threat.
Georgia has been recruiting Bouie for years now. Coach Smart obviously has a good relationship with the staff at Bainbridge and no doubt had an idea that a special player was on the horizon for the Bearcats a long time ago. As a freshman, Bouie helped to lead the Bearcats to a state championship win over a talented Warner Robins team with Kirby Smart in attendance. Bouie received his offer from the Georgia Bulldogs the very next day. It says a lot that Georgia never waivered on their pursuit of Bouie, even with the knee injury.
Bouie is now the 3rd member of the 2022 class. He joins Marquis Groves-Killebrew and Cedric Washington in the class for the Dawgs. All 3 prospects are expected to play on the defensive side of the ball in Athens, even though Washington and Bouie are and have been prolific on the offensive side of the ball during their high school careers as well. Georgia is protecting the home turf in the beginning of the 2022 cycle. Groves-Killebrew is from Brookwood High School in Snellville, Cedric Washington is a native of Chubbtown (yes that one) and is star for Cedartown High School, and of course Bouie is from south Georgia in Bainbridge. Three tremendous in-state players and a great start to the 2022 class for UGA.