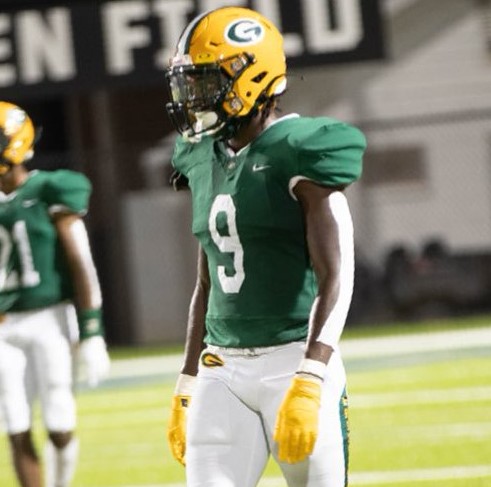 Georgia's run on in-state defenders in the class of 2022 continues. This time the the Dawgs are landing a linebacker from the Peach State in Griffin, Georgia, native Donovan Westmoreland.
Westmoreland was offered by Georgia back in September of 2020 and built a strong relationship with Tray Scott right off the bat. When I talked with the talented linebacker after the offer from UGA he described it as one that left him speechless and that was a dream come true. Now Westmoreland will get to turn that dream into a reality and a bright future. The 6'3″ 215 edge player jumps off the screen when you watch film. He is a striker and a natural athlete as he was a running back earlier in his football career.
Westmoreland is the 6th commitment in the class of 2022 for the Dawgs. All 6 of the commits in the class of 2022 are defensive players and are from the state of Georgia. It's safe to say that Georgia knows that dominating the state is as sound of a recruiting strategy as any. Also, Westmoreland is joining Cedartown standout CJ Washington in the linebacker group for the class. Both Washington and Westmoreland have the athleticism and versatility to play a variety of roles in the Dan Lanning and Kirby Smart system.
Westmoreland is a truly talented pass rusher from the linebacker position and has tremendous length and short area quickness that gives him a great advantage over opposing offensive tackles. The Griffin linebacker is used to playing stiff competition and has a high ceiling as a prospect. It would not be shocking to see him ending up being used at Georgia in similar fashion to how Adam Anderson was early on in his UGA career. Of course, Anderson is now on the verge of emerging as a tried and true star, and the Dawgs will be hoping the same for Griffin during his tenure in Athens.