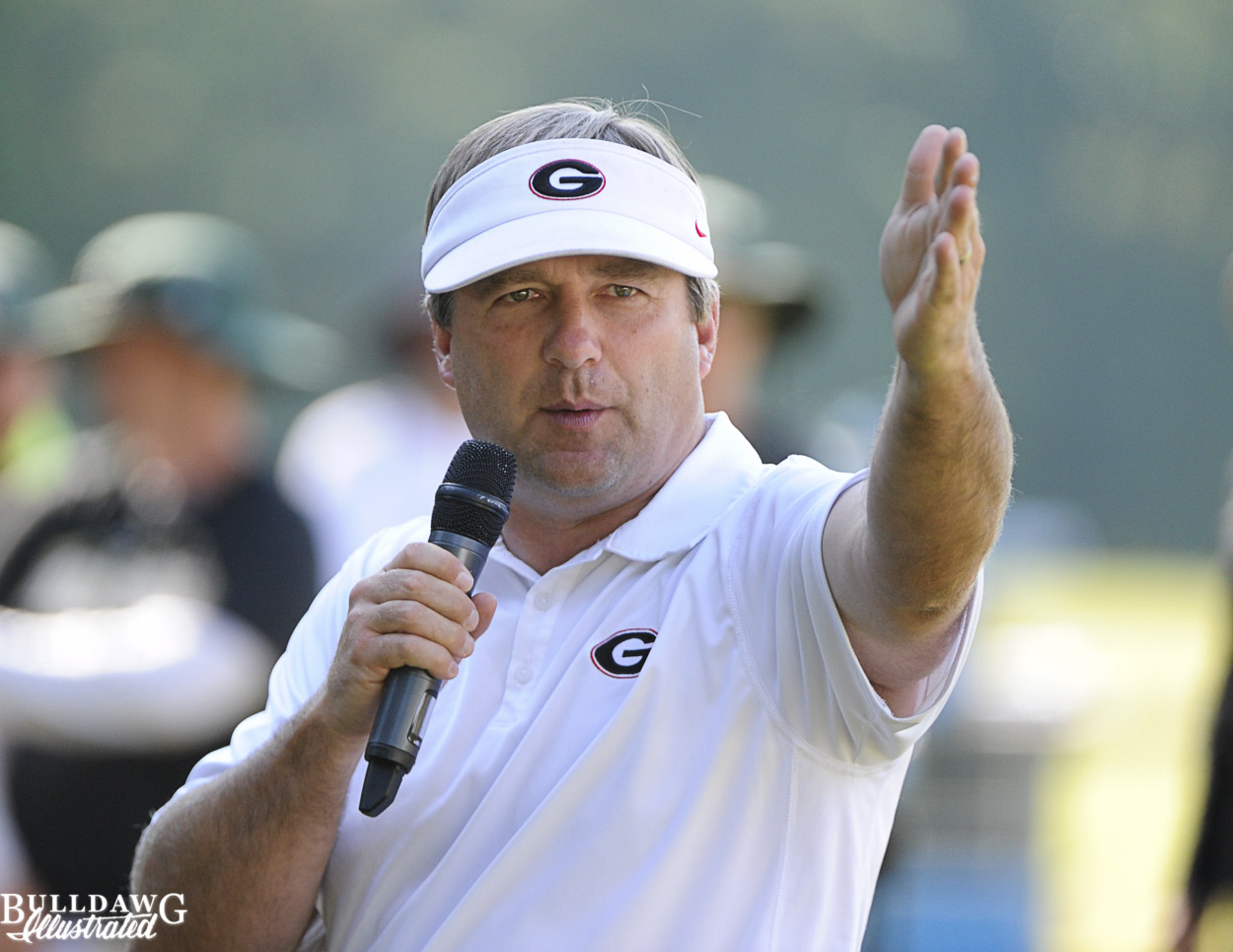 Dawg recruitniks are close to full meltdown. It is almost G-Day, and only two 2018 recruits have pledged their allegiance to the Bulldogs. What is the problem? Has Kirby lost his touch? Do the football gods hate UGA? Is it time for a rival mascot sacrifice?


Let's look at a comparison between the favorably-remembered 2017 class and its scary 2018 counterpart. On this date a year ago Georgia had a total of 5 commitments. Yep, the difference between last year's class and today is three guys. G-Day, with all of its excitement, had already come and gone by the 18th last year. Ludacris had folded his stage and moved on. Five commits were pledged to the red and black. All was right with the world.


Fast forward one year, and there is perceived trouble in the Classic City. However, recruiting is not a race run from the same starting line every year. A team's needs change year-to-year, and potential class sizes vary annually. The bottom line is that the difference in the two class is not as drastic as imagined, especially considering G-Day is yet to arrive.


Take a deep breath, Dawgs. Kirby and Company have not lost their touch on the recruiting trail and Athens has not lost its allure. Georgia will win some and lose some on the recruiting trail – like always – but as I have frequently said, we have yet to discover if Kirby Smart will be a great coach for his Alma Mater, only his wins and losses over time can answer that. However, we know he can recruit, and nothing suggests that will change.


Hang in there. Help is on the way.