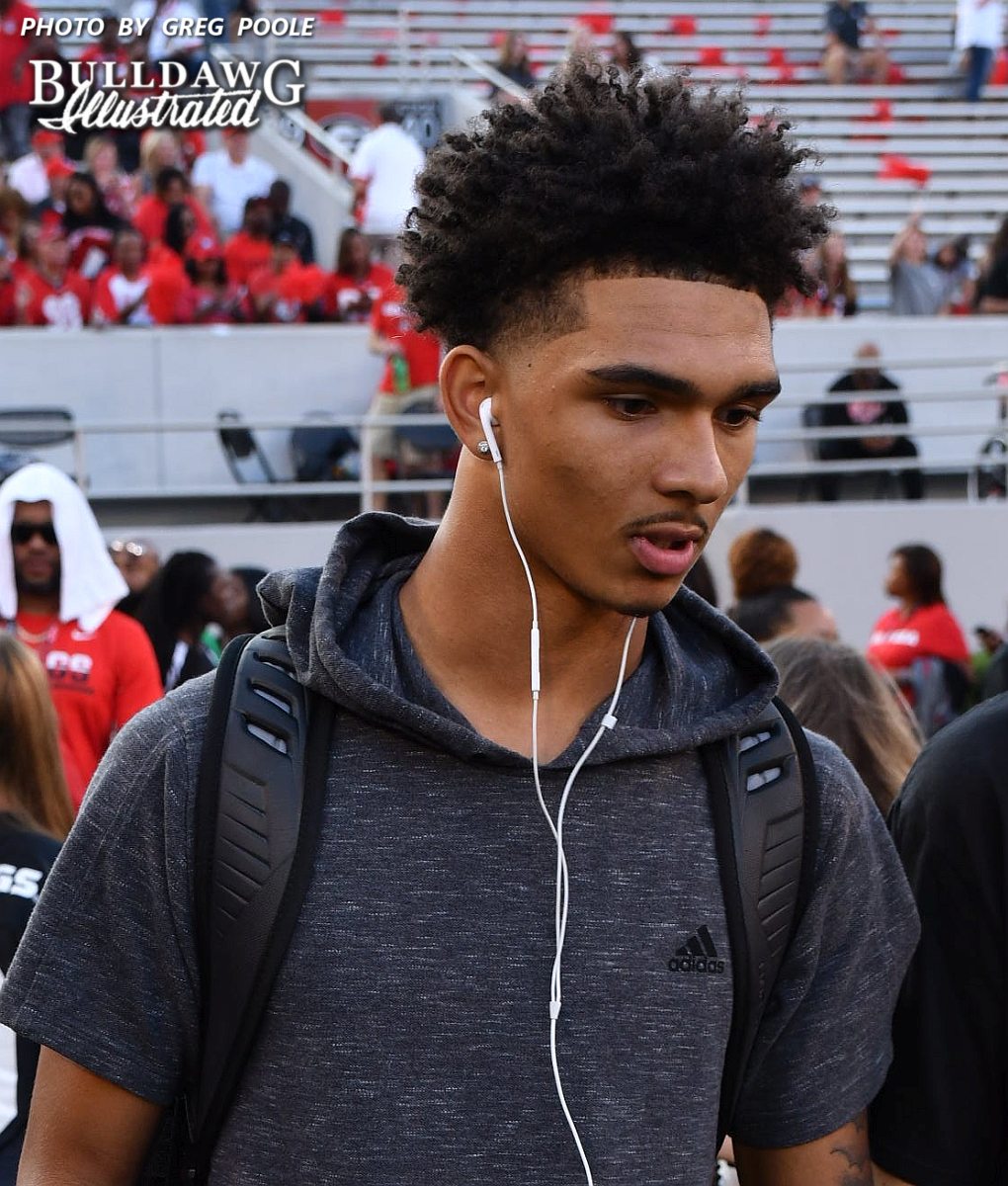 Jadon Haselwood took to Twitter Tuesday night to announce his decision to de-commit from Georgia. He has been committed to the Bulldogs since March 16, 2017. According to the 247Sports Composite, ranking he ranks as the No. 3 overall prospect, No. 1 wideout and No. 1 player in Georgia. 
Haselwood posted a note on Twitter to make the announcement.
"First, I want to start off by saying thank you God for the many blessings you have bestowed upon me and for the blessings you have bestowed upon me and for the blessings you have in store for me in the future. I also want to thank the University of Georgia; it's fans, and the coaches for supporting me throughout my high school career. This is a very tough decision for me, but I feel that this is the best decision for me to make at this time. I have decided to de-commit from the University of Georgia and open my recruitment. Please respect my decision as this was not an easy choice for me to make. Thank you and continue to have a blessed day."
The decision came the week of his official visit to Miami. On his 247Sports profile, Georgia still holds a 91 percent advantage while Miami holds the other nine percent. However, Oklahoma and Auburn are the other two teams who likely have a chance. He's visited Auburn quite a few times in the last few months and only visited Georgia a couple of times.
Haselwood could end up signing with the Bulldogs, but as of now, he's reopened his recruitment and is looking everywhere.